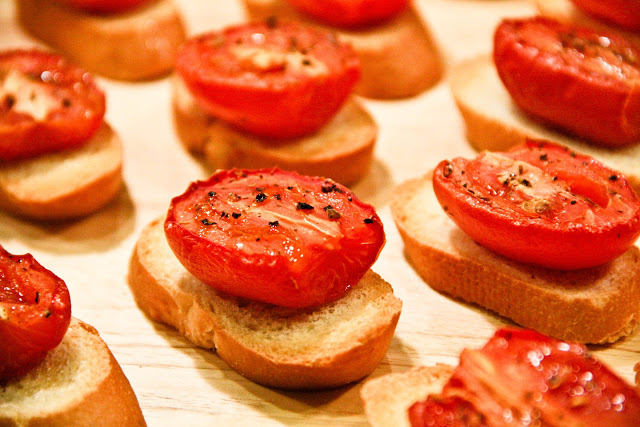 While coming up with a holiday party menu this year, I realized many of our items were cheese heavy. So when I found this recipe for Oven Roasted Thyme Tomatoes on toasted french bread slices from Food Network, I decided to make them. They seemed very simple to make and received great reviews online! And after making them, every single one of those great reviews was right on track! They were VERY tasty! I even popped a few of the roasted tomatoes in my mouth right as they came out of the oven without the bread! The key is a little olive oil, salt, pepper, dried thyme, and a LONG incubation time in the oven to slowly let them roast. The prep time takes less than 5 minutes, so as long as you have oven time available, these Crostini bites should go on your next dinner party menu.
For the Gluten-Free option, simply use your favorite gluten-free bread. My brother usually likes to toast the gluten-free bread with some butter on the pan stove-top instead of in the oven to keep the bread from getting dry. You can also opt to omit the bread and eat these savory roasted tomatoes by themselves…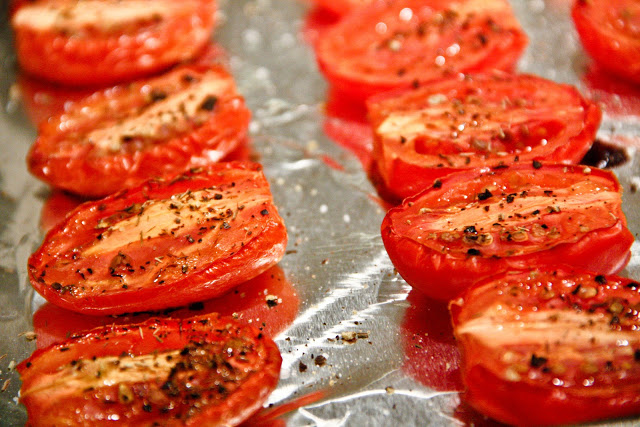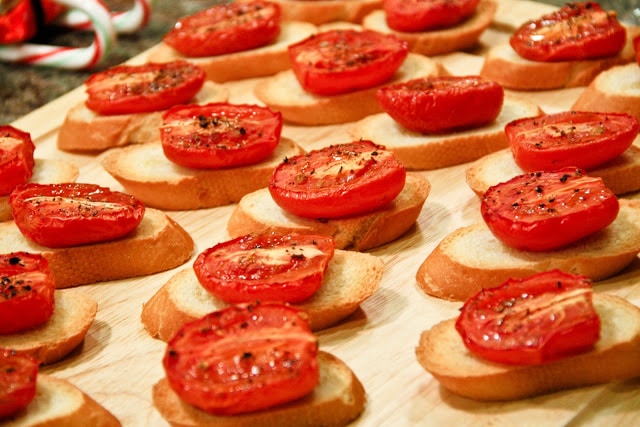 For the recipe, head on over to the Food Network website – Crostini w/Thyme Roasted Tomatoes (vegan, gluten-free option).
[subscribe_box]