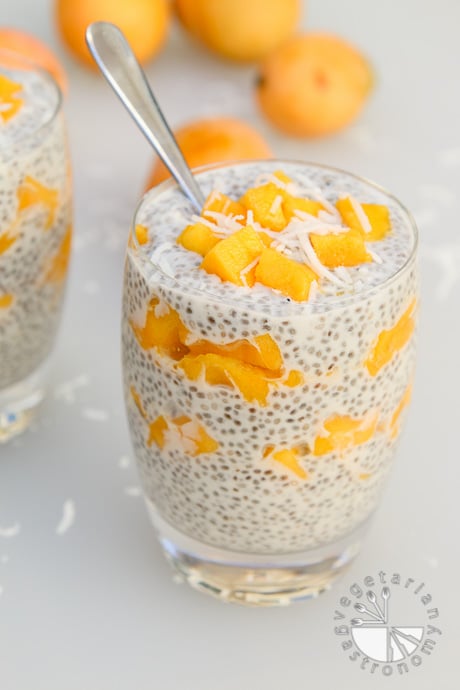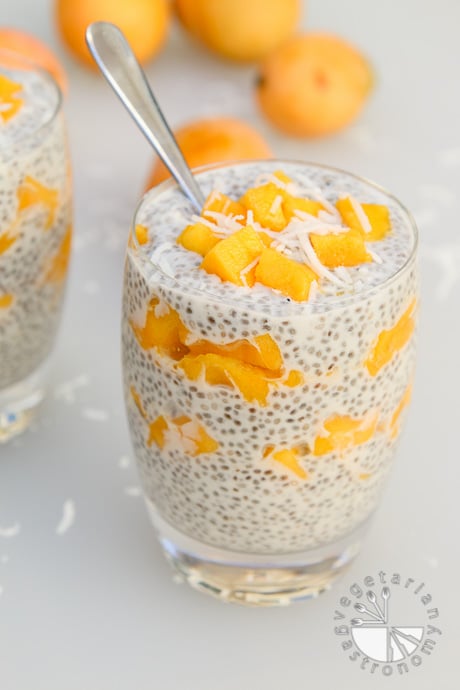 This recipe is dedicated to my Dad. Whenever I would make desserts for my family, my Dad would always request that I made something without chocolate, since he was never a huge fan of chocolate. However, he would never refuse my warm, freshly baked Chocolate Chip Walnut Cookies topped with vanilla ice cream. His two favorite desserts were my cheesecake and carrot cake.
If he was still with us today, this Fresh Mango Coconut Chia Pudding would easily be at the top of his list. He always enjoyed both mango and coconut flavors.
I wish he was with us now, so I could watch him enjoy some.
My brother has a way of bringing out my passion for cooking. Whenever he visits or we get together, I get an urge to try out new gluten-free dishes, especially desserts. Maybe it's because I have watched him with Celiac Disease, giving up his favorite foods 15 years ago at a time when there was little awareness of a gluten-free diet. Or it may simply be because he's my little brother. Regardless, the fact remains that I love cooking and baking for him.
Last month, we celebrated my daughters 2nd birthday. As always, I had spent an entire day baking cupcakes, brownies, and other treats for her big day. Being the 6th birthday planned for my kids, I knew when the actual day of her party rolled around, I would be exhausted from all the baking, decorating, and party planning. Usually my baked goods contain gluten, and I know that I don't always have the energy to bake for him during these parties. I typically send him to Jimbo's (a local favorite grocery stores) to pick up a few delicious gluten-free baked goods.
But this time, I could not resist and found the time to make something special.
I had some fresh mangoes in my fridge and had been saving them to try out a new spin off my original Chia Seed Pudding. Who better to try my new recipe on than my brother? Not only is it gluten-free but also super easy and quick to make. Within 5 minutes, I had whipped together the chia seed pudding mixture. This time, I added shredded coconut to make a parfait, layering freshly diced mangoes with the prepared coconut chia pudding.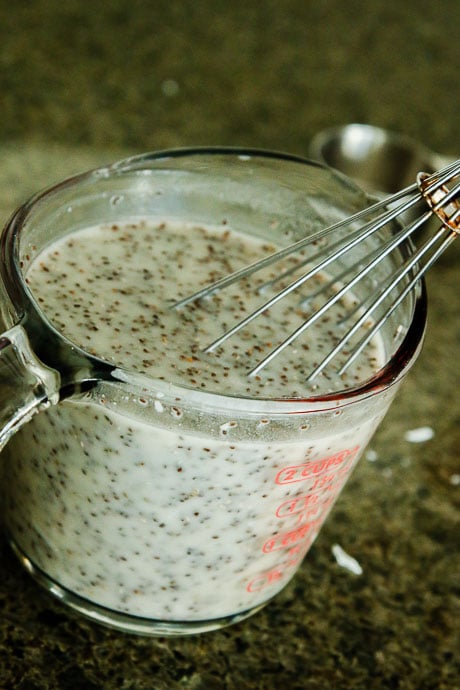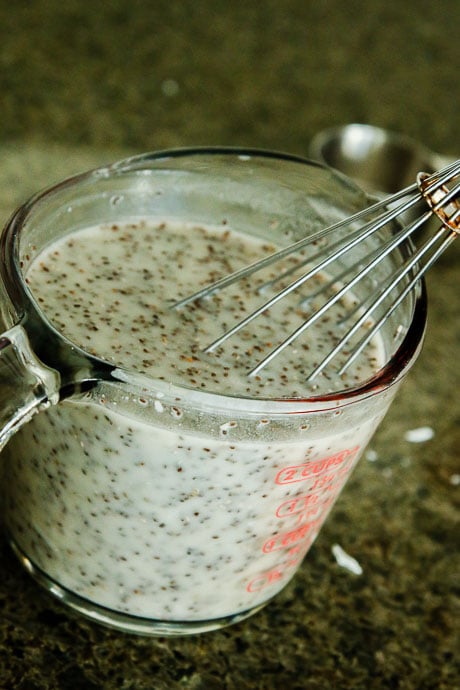 It was absolutely delicious. We all polished it off very quickly.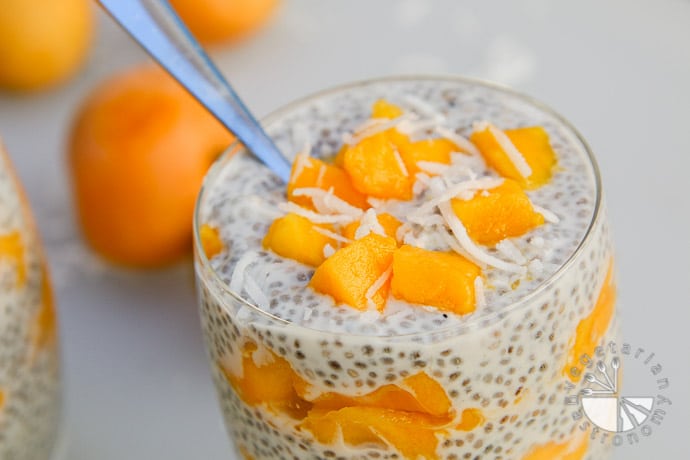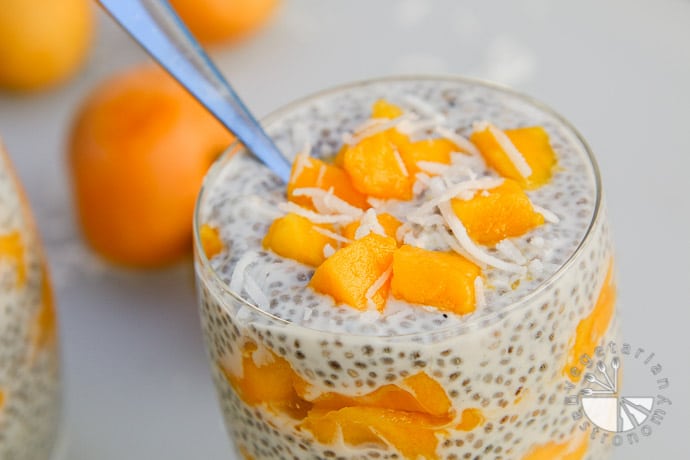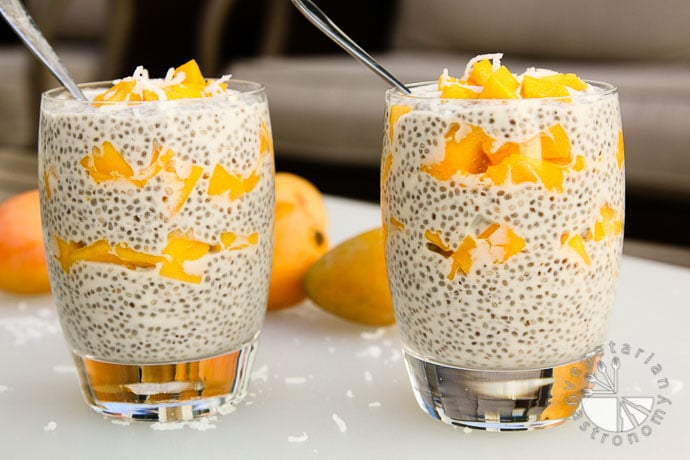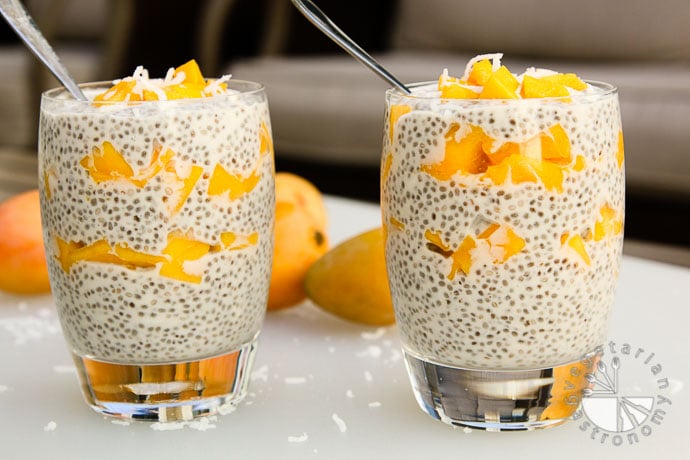 I didn't make very much at the time and didn't even have enough for my kids or a chance to photograph it for the website. Therefore, I made it again a few weeks later. Even the second time I made this pudding, photographing was difficult, mainly because my kids could not wait to try it. I caught their hands in at least half of the pictures (so I had to include one of them below). It was my quickest food photography session!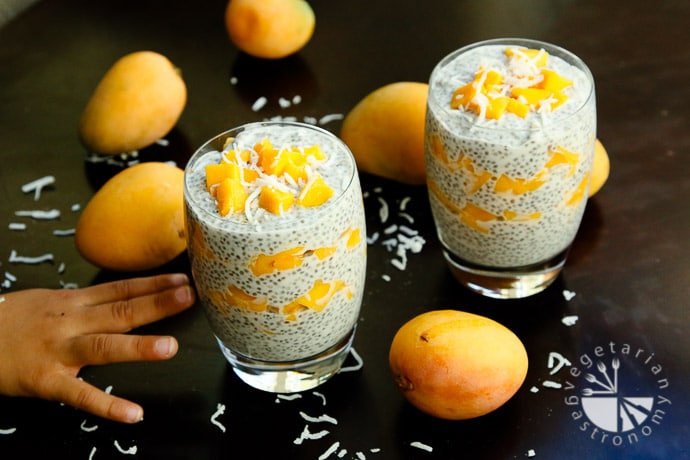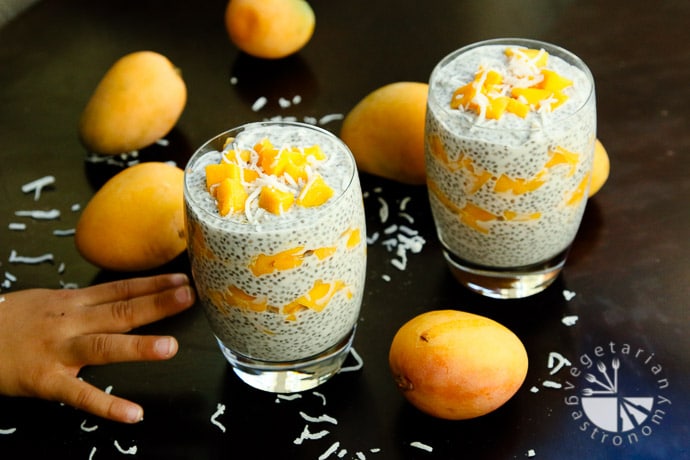 This version of Chia Pudding is absolutely delicious, especially if you love mangoes. And if you still haven't tried my original Chia Seed Pudding recipe, what are you waiting for? Pick up some chia seeds and coconut milk today. This dessert is quick, healthy, and perfect to whip up for dessert for any night of the week or even for larger parties!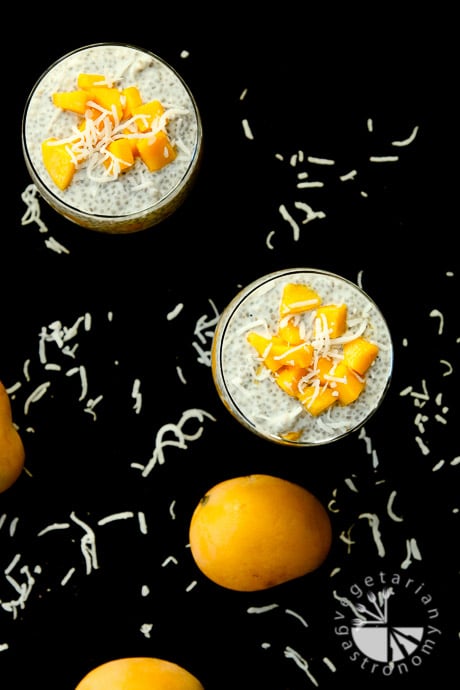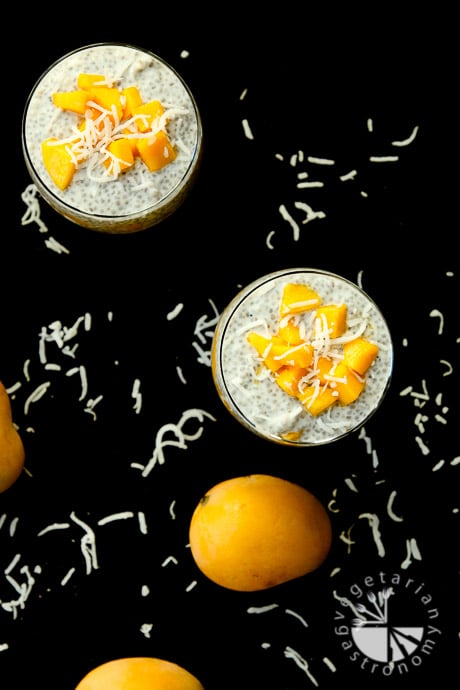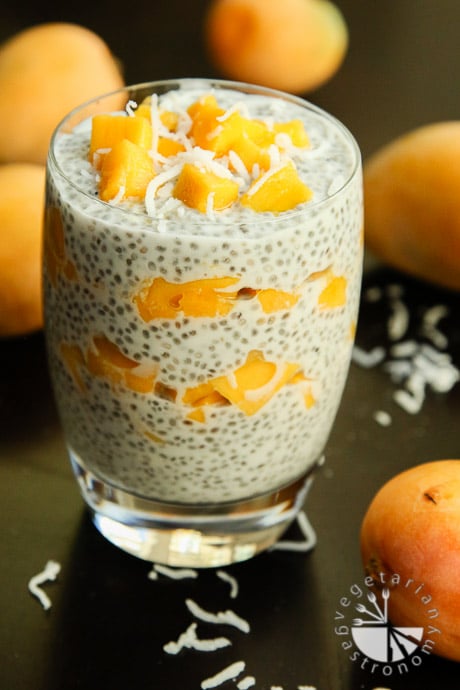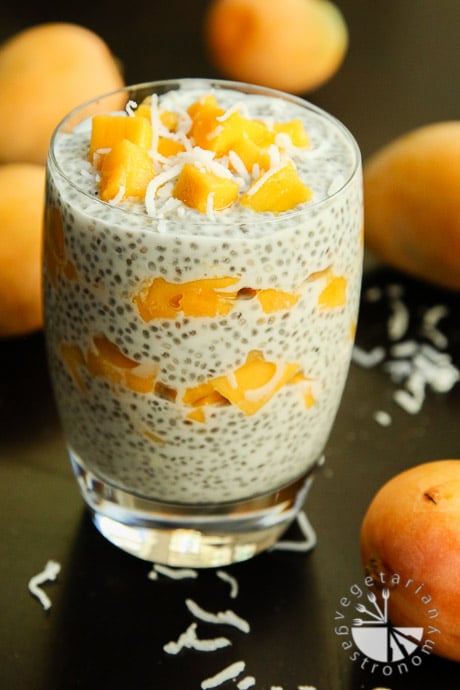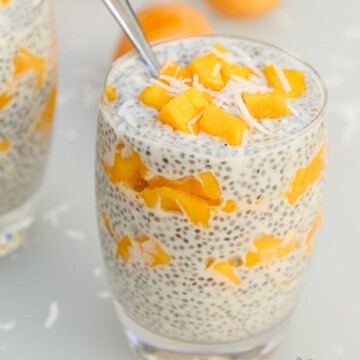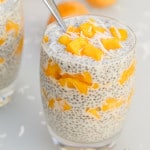 Print
Fresh Mango Coconut Chia Seed Parfait
This fresh fruit coconut chia seed parfait can be enjoyed for dessert, breakfast, or snack! It's creamy, easy to make, and requires no baking!
INSTRUCTIONS
In a bowl, combine the coconut milk, chia seeds, shredded coconut, maple syrup and vanilla extract. Whisk until well combined.

Let the mixture sit for about 30 minutes at room temperature.

Mix once more, cover, and refrigerate for at least 3 hours (for best results, refrigerate overnight).

Remove the bowl with the pudding from the fridge about 15 minutes prior to serving.

Layer some pudding into the bottom each serving glasses. Layer some diced fresh mango on top of the pudding layer. Alternate layers of chia pudding and freshly diced mango until glasses are filled to the top, ending with freshly diced mango.

Top with some shredded coconut and serve immediately or keep in the fridge until ready to serve.
NOTES
Nutritional Information below does not include the addition of fruit, since amount and type of fruit can vary based on preference and what is in season.
NUTRITION
Calories:
302
kcal
|
Carbohydrates:
30
g
|
Protein:
3
g
|
Fat:
18
g
|
Saturated Fat:
12
g
|
Sodium:
91
mg
|
Potassium:
180
mg
|
Fiber:
7
g
|
Sugar:
15
g
|
Vitamin C:
0.2
mg
|
Calcium:
141
mg
|
Iron:
1.7
mg
[subscribe_box]