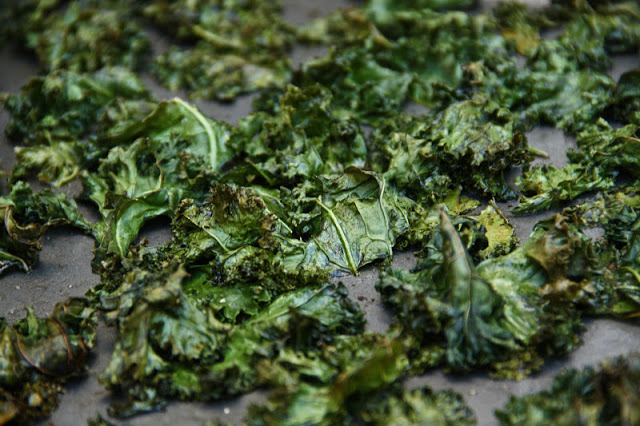 My brother recently convinced me to buy a vitamix by telling me about all the healthy shakes and smoothies he makes everyday. One of his main ingredients is kale. He throws it in raw every time and can't even tell it's in there. So after purchasing my vitamix from costco, I went and bought some kale from the grocery store thinking I would start making shakes or smoothies everyday. But a few days went by and I still had yet to open my vitamix.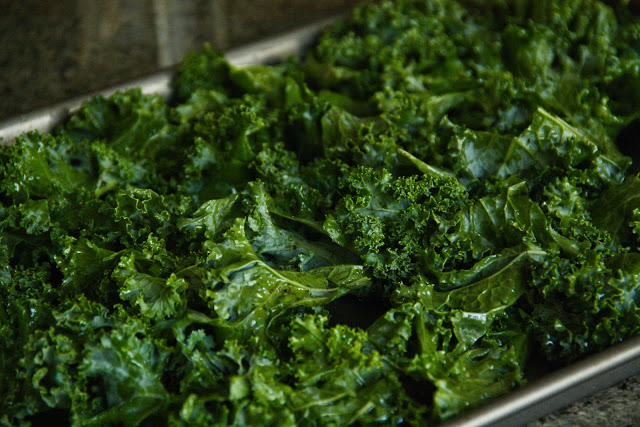 I was worried the kale would go bad until my brother told me I could toss it with some olive oil, salt, and pepper and make some kale chips! This seemed quite easy and I was excited to try it out. The first time I made them, I kept the middle stems on, and they were VERY tough to chew through. So tough that I had to spit a few chips out of my mouth. So the second time, I tore off pieces of the kale leaving the middle stem out and the chips tasted great! It's a nice healthy snack to make anytime! Try to make your toddler eat these chips instead of traditional potato chips!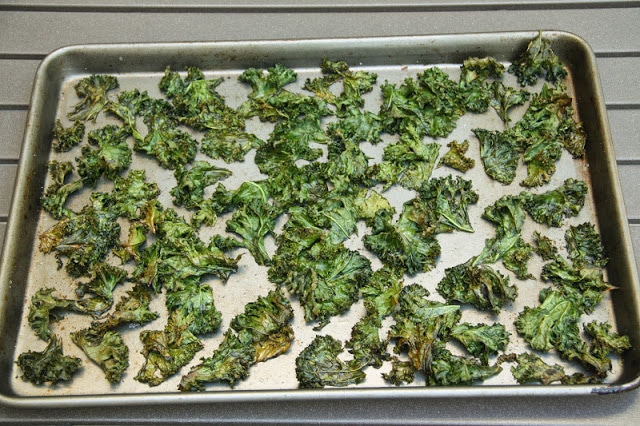 KALE CHIPS: (vegan, gluten-free)
Ingredients:
fresh kale, washed and dried
olive oil
salt
pepper
Directions:
Heat oven to 350 degrees.
Tear the kale into small/medium pieces. Do NOT keep the stems. Try to make the pieces relatively similar in size otherwise they will bake different. Remember that after baking they will shrink quite a bit.
Toss kale pieces with some olive oil (only a small amount to coat), salt, and pepper.
Arrange in a single layer on a large shallow baking dish and place in the oven for about 15 minutes until they are crispy, but not burnt.
Enjoy hot or cold! Store in an air-tight container.
~ Anjali