These hearty no-bake chewy chocolate date cookies are packed with wholesome dried fruits and seeds, making them the perfect natural energy booster!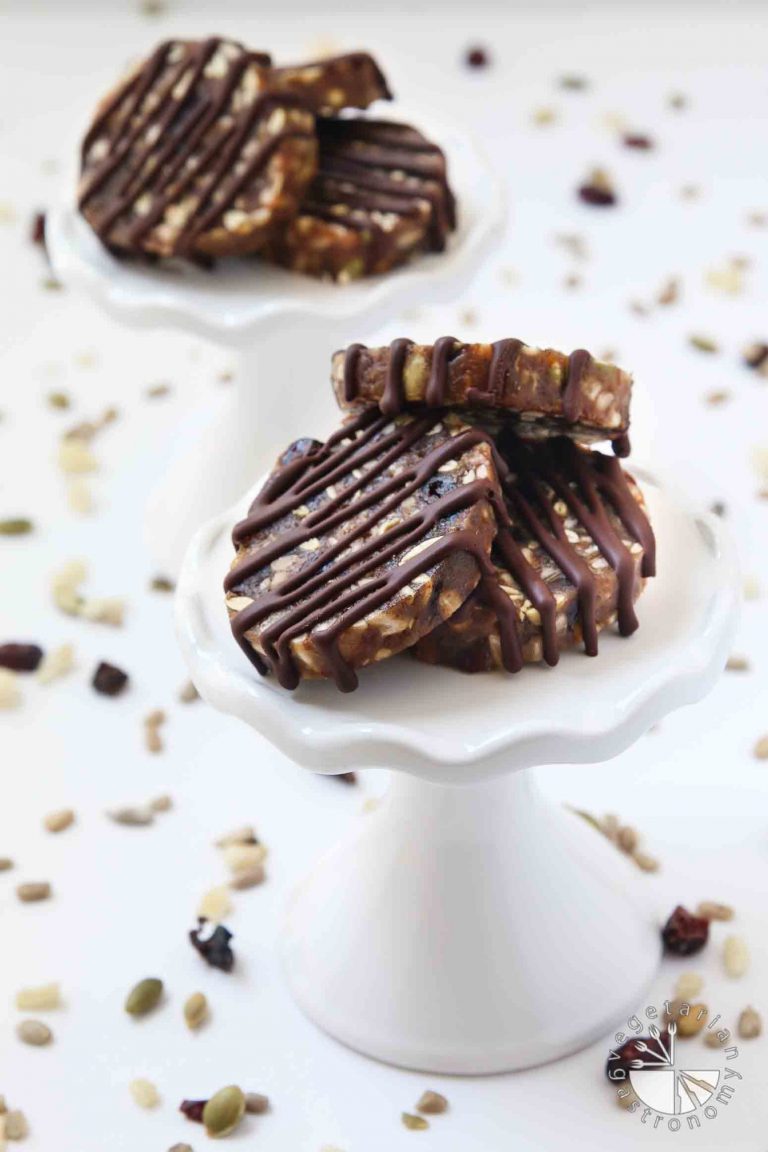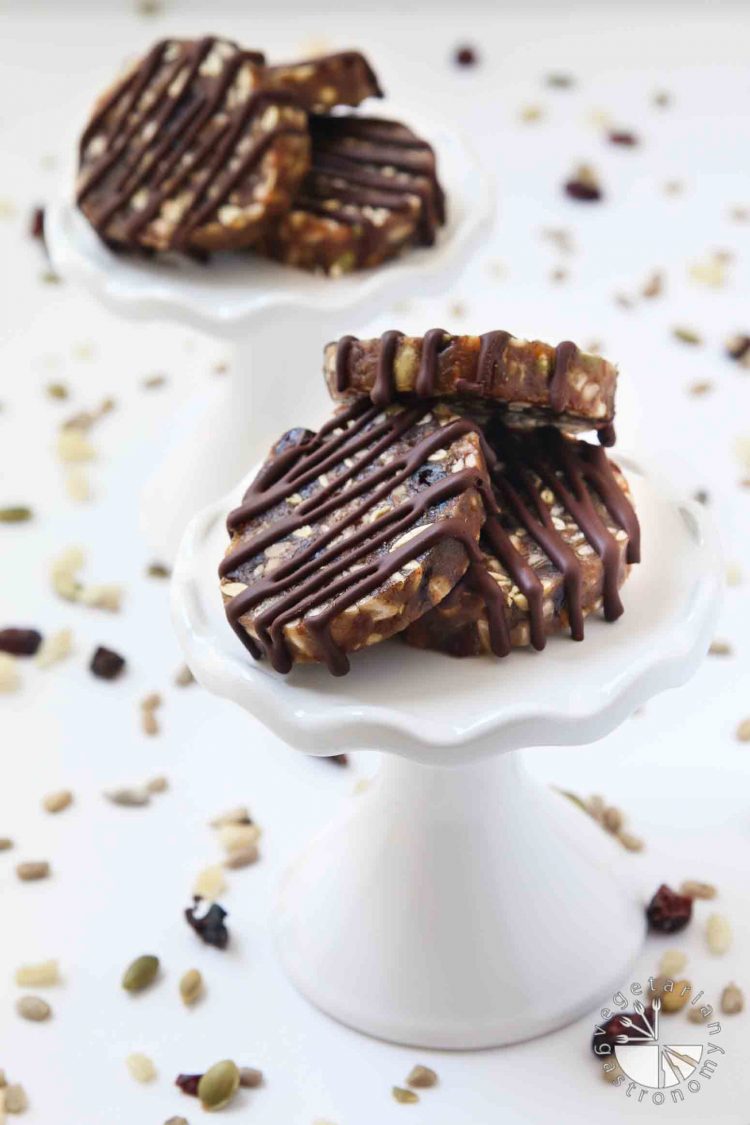 With the end of the school year approaching fast, and Summer right around the corner, things are busy as ever in our home. I have a feeling it will be that way through the end of August. With two active little kids in the mix, I'm always looking for new healthy snacks in between meals, that will keep them going throughout the day. And let's be honest…we adults sometimes need these energy pick-me-ups more than the kids do, ha!
Our typical quick go-to is a green smooth consisting of non-dairy milk, fresh spinach, fruit, and a nut or seed butter. Or when I'm really short on time, I grab some relatively clean store-bought bar that we keep in the pantry. Another favorite snack for my kids are dates, typically stuffed with a nut or seed butter. If you recall from one of my previous posts, I talked about how dates are part of our family and how I get my supply of dates from my in-laws' backyard. Yes…how amazing is that! I'm so fortunate that they have date palms and grow more than a thousand dates every year; large, delicious, Medjool Dates. Dates stay nice and fresh when stored in the freezer, so I typically have an endless supply of them at my disposal.
Dates are a great natural energy boost and a good source of various vitamins, minerals, natural sugar, and fiber. But as we all know, stuffing dates with nut or seed butters always leaves us with sticky fingers and mouths. So I was looking to change it up and create something with dates that was mess free, easy to make, ready-to-go, healthy, and tasted dessert-like.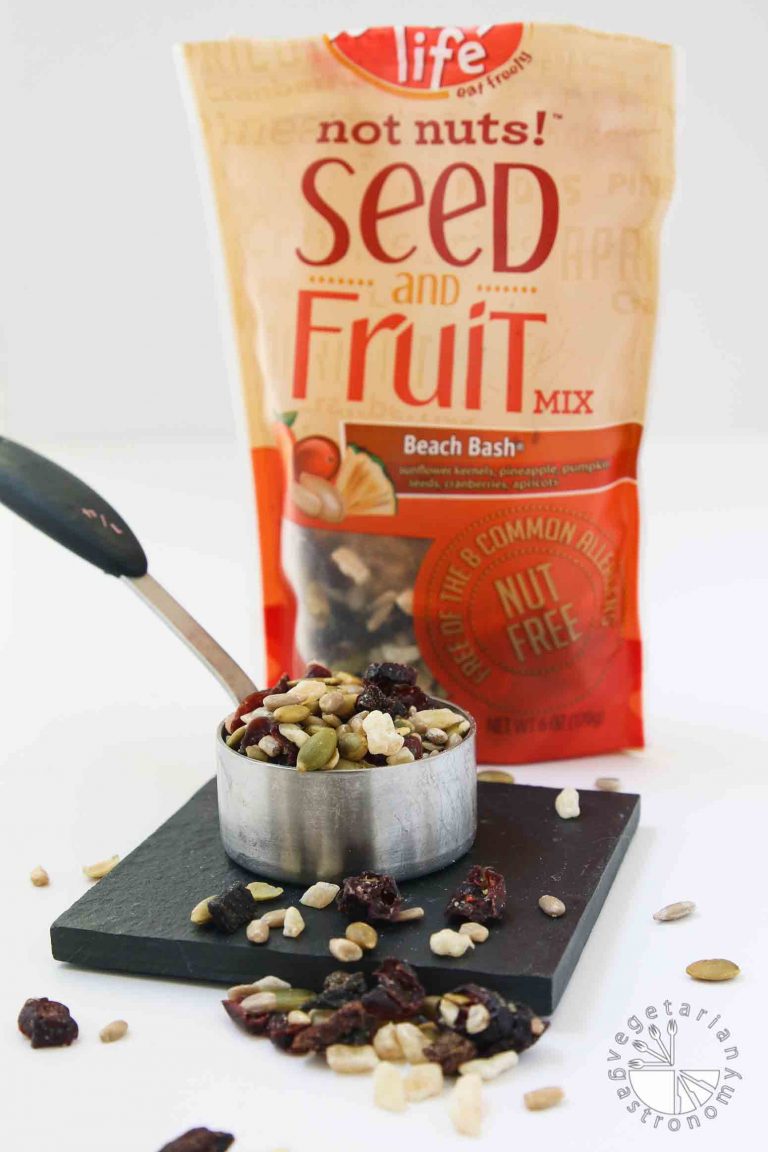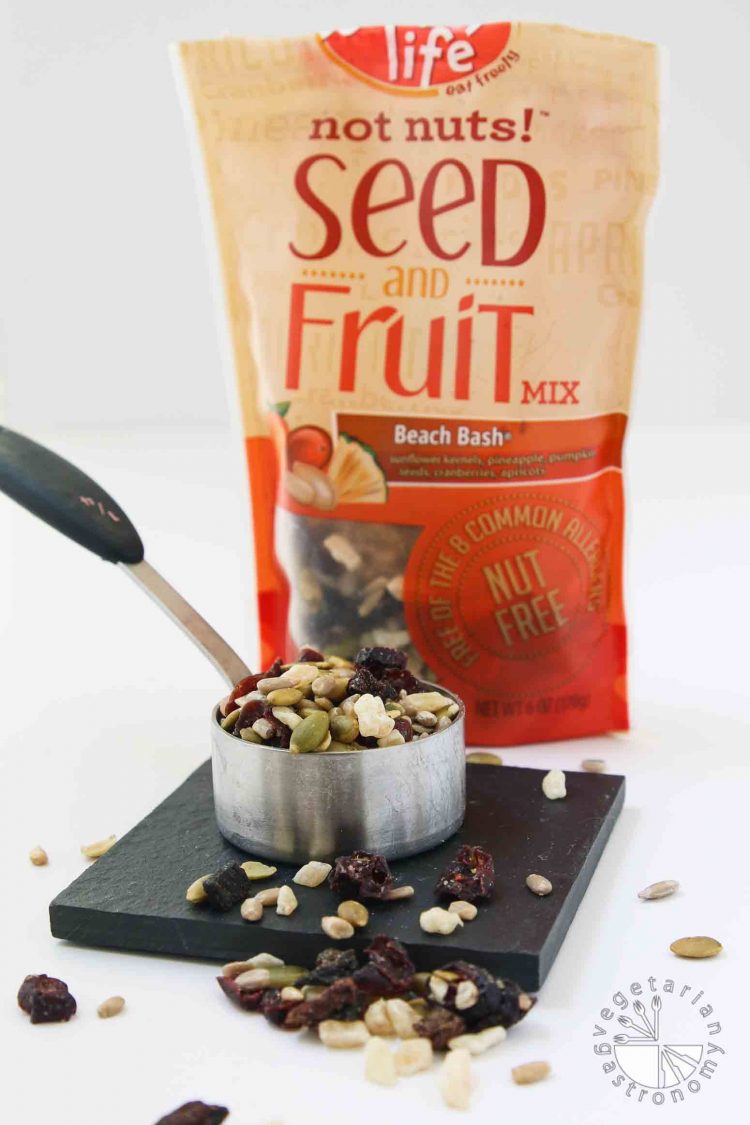 Growing up, I recall making date-nut rolls with my mom, especially when we went on travel. But since my son isn't a huge fan of large pieces of nuts, my daughter's school is nut-free, my brother has Celiac, and we have a lot of close friends with other food allergies, I partnered up with one of my favorite brands, Enjoy Life Foods, to create these vegan allergen-friendly No-Bake Chewy Chocolate Date Cookies!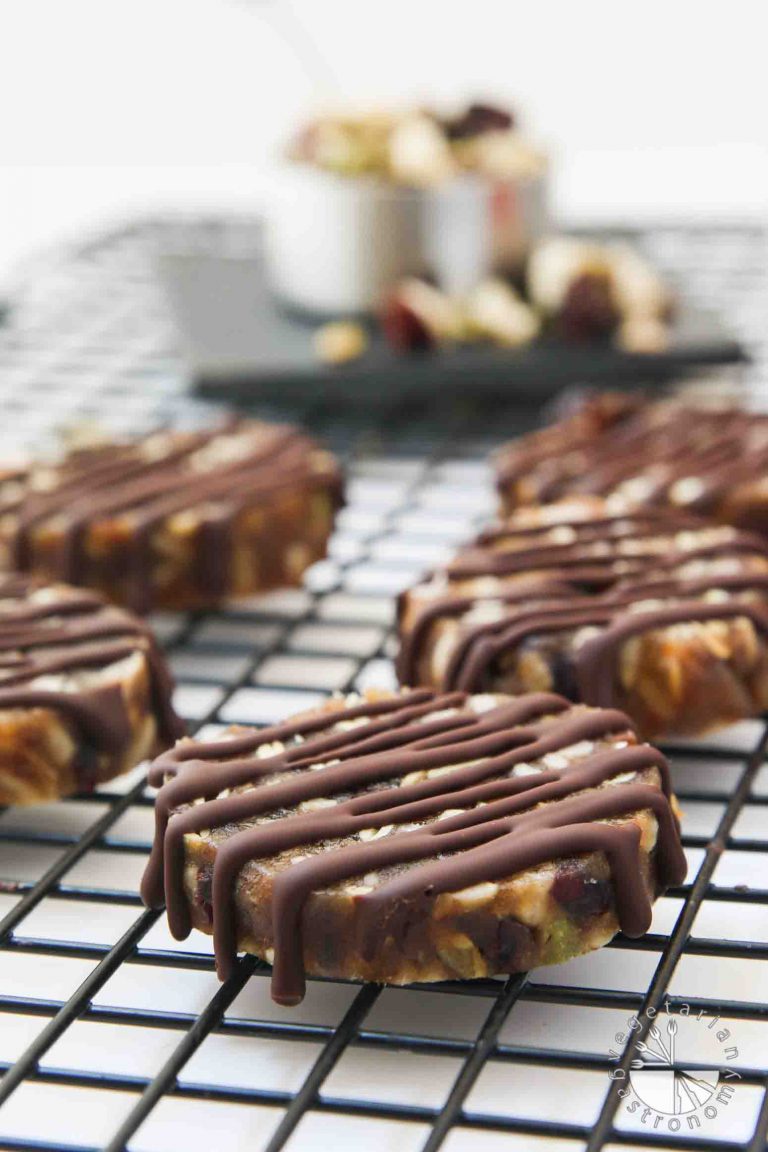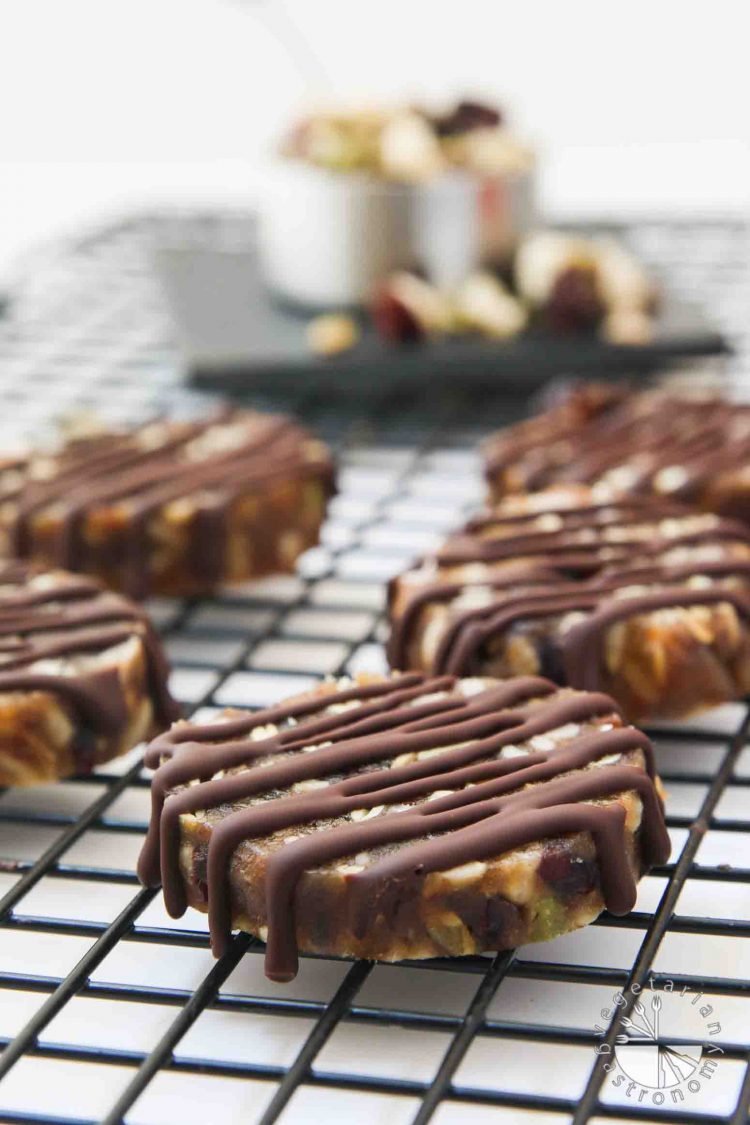 If you don't know already, I'm the BIGGEST fan of Enjoy Life. I first discovered them about 4 years ago while trying to find good allergen-friendly vegan dark chocolate chips to use for all my baking and dark chocolate addictions. I call myself a chocolate snob and was worried I wouldn't find a good vegan replacement, so when I came across Enjoy Life, I was so relieved. Not only do I love the taste of their chocolate chips, but they are an awesome brand that makes great quality, allergen-free products. Their products have become a staple in my pantry, and their mini chips snack packs travel with me everywhere!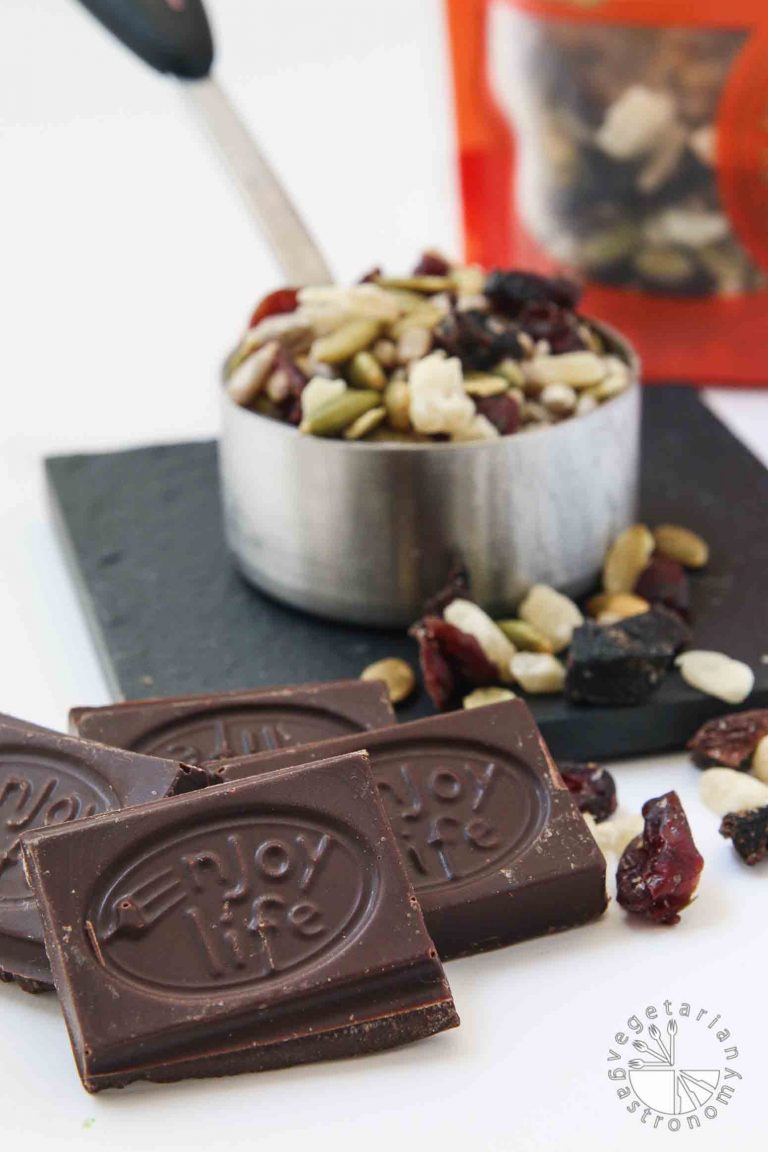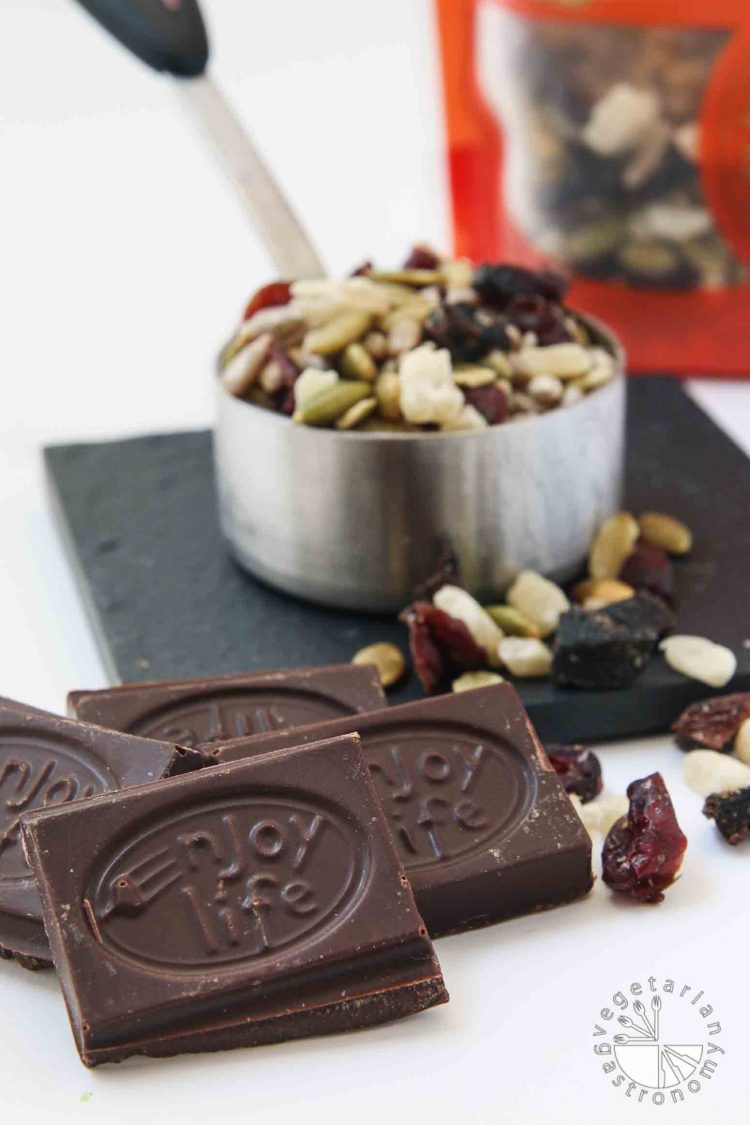 These No-Bake Chewy Chocolate Date Cookies are free of the top 8 common allergens including all nuts, gluten, dairy, eggs, and soy. They take about 15 minutes to prep with the use of Enjoy Life nut-free Beach Bash seed & dried fruit mix and their dark chocolate bars/chips. The key to this date cookie recipe is getting the right consistency. They can be stored in the fridge for a long time and make the perfect delicious grab-and-go breakfast or afternoon snack if you need a quick energy boost. They also make for a great pre-workout snack or healthy post-workout option. To say my kids love them is an understatement, and when healthy snacks double up as dessert, it's a win-win for me!
So skip the energy bar and change it up with one of these mess-free No-Bake Chewy Chocolate Date Cookies instead! You can even turn it into a fun activity to do with your kids! If you do, don't forget to tag me on Instagram or Facebook, both @vegetariangastronomy #vegetariangastronomy ! I've loved seeing and sharing all of your re-makes!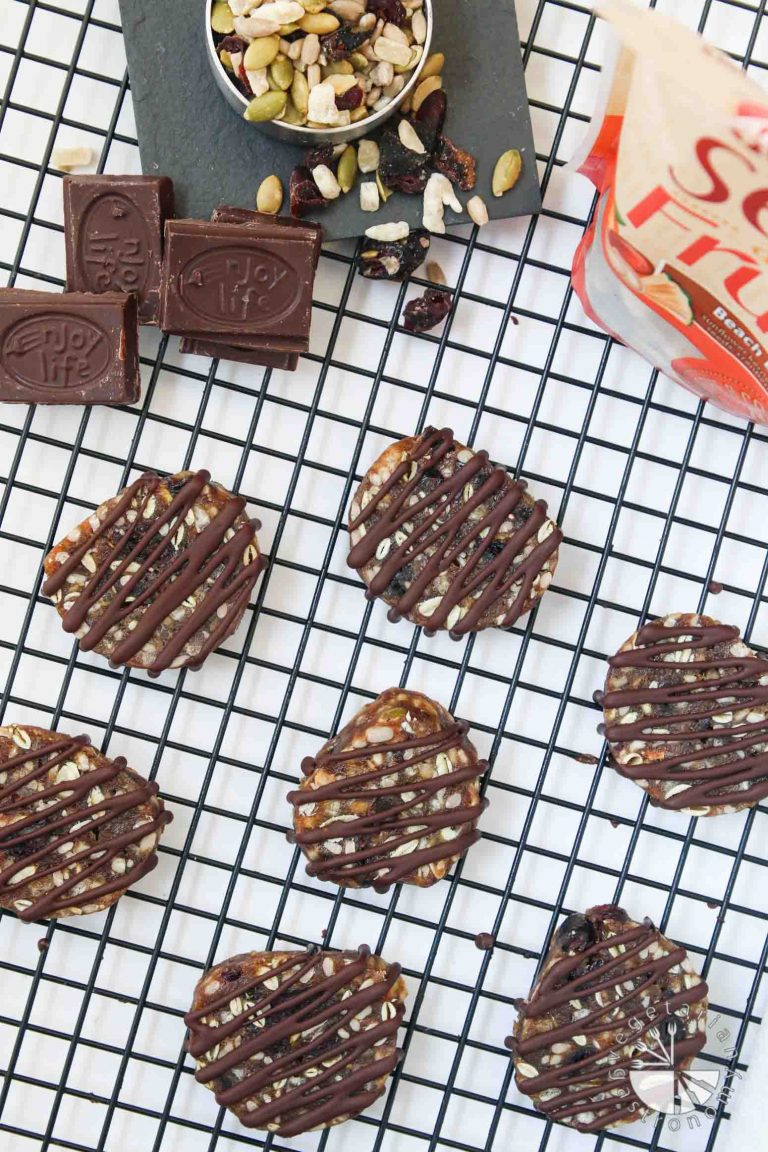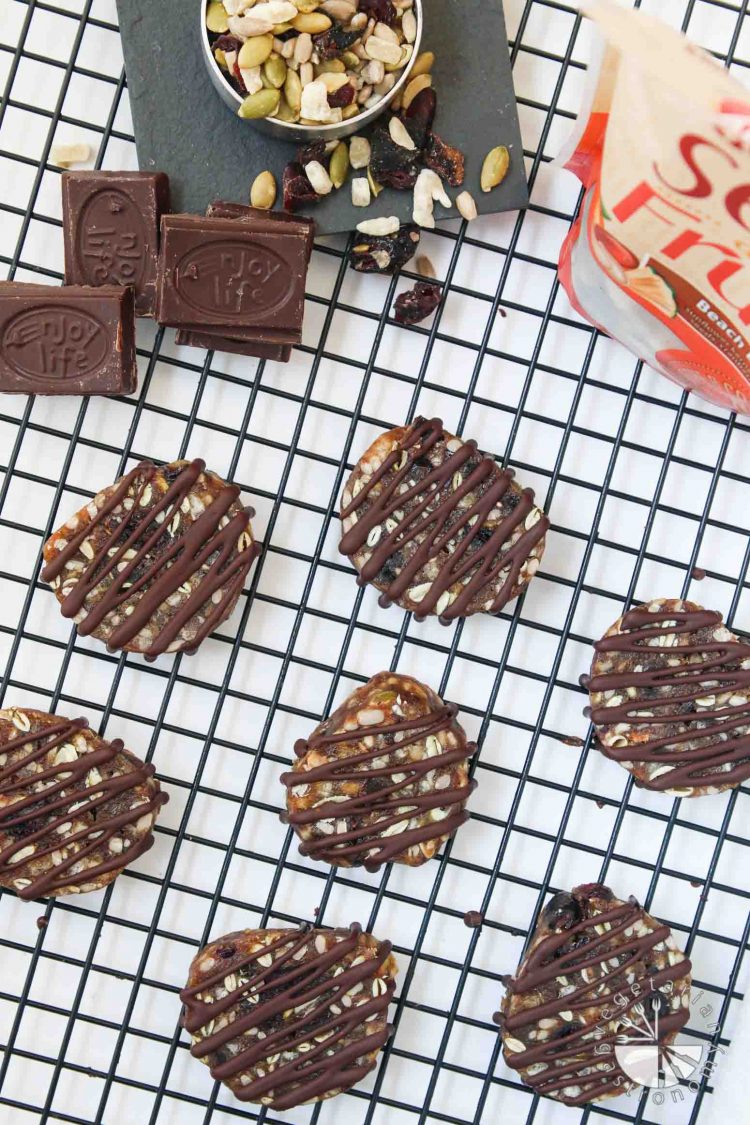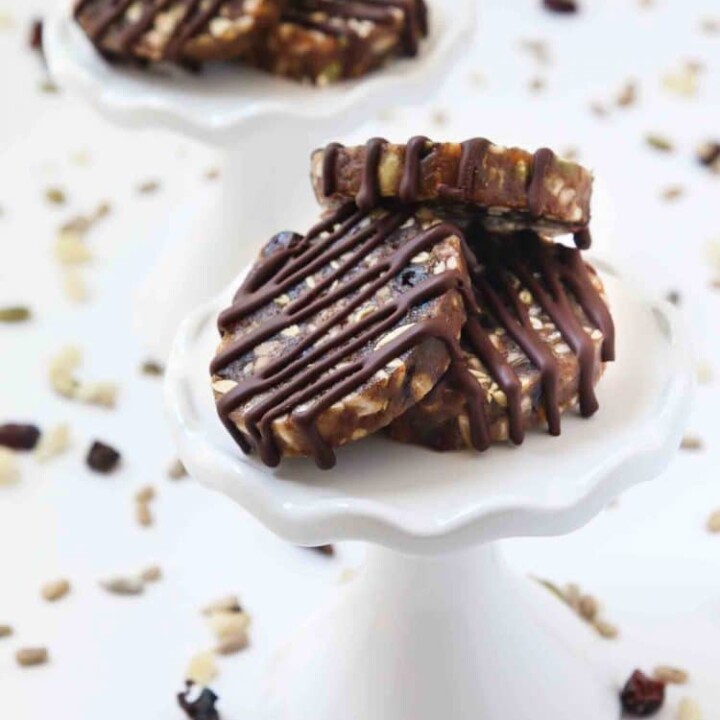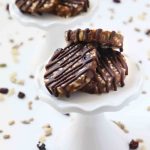 Print
No-Bake Chewy Chocolate Date Cookies
These hearty no-bake chewy chocolate date cookies are packed with wholesome dried fruits and seeds, making them the perfect natural energy booster!
INSTRUCTIONS
Pit the Medjool Dates and process in a food processor until all the dates are finely chopped, mostly blended, and sticky (small chunks remaining are ok). You may need to stop and scrape down the sides a few times in between.

Take out the date mixture into a microwave save bowl. If there are still large pieces of dates remaining, take a masher or fork and quickly mash them down.

Add the vanilla extract and 1/4 teasp non-dairy butter.

Microwave for 40-60 seconds, covered (depending on how powerful your microwave is, time may vary).

Remove, mix, and mash once more with masher or fork.

Microwave again for 40-60 seconds, covered.

Coat your hands with a tiny amount of non-dairy butter or oil. Take the entire date-seed mixture into your hands. Roll it into a large sphere and then shape it into a 2-2.5" diameter cylinder by gently rolling it on a flat surface such as a cutting board.

Place it in an air-tight container (or cover completely) in the fridge for about 5 hours.

After at least 5 hours, remove the date-log from the fridge and slice it lengthwise with a sharp knife into ~1/4-1/3" thick cookie rounds. Place them back in the fridge in a single layer while you melt the chocolate. (see notes below)

Melt the Enjoy Life chocolate chips or bar pieces in the microwave in 20-30 sec. increments (mixing in between) or use a double broiler (I prefer a double broiler).

Once the chocolate is melted, take the date cookie rounds out of the fridge. I placed them on my cooling rack so that the chocolate drizzle could drop off, but you can just as easily use a tray lined with parchment paper.

Fill a ziplock bag or pipping bag with the melted chocolate. Cut a tiny corner off the ziplock bag if using. One by one, drizzle some melted chocolate on top of each date cookie.

Place the chocolate date cookies back in the fridge for a few minutes until the chocolate hardens.

Enjoy the chocolate date cookies immediately and store any leftovers in an air-tight container in the fridge for 1-2 weeks!
NOTES
After placing the date-seed log in the fridge for 5 hours, the date cookies should slice easily and hold shape. If you find that the date-seed mixture is still sticky and does not hold shape well, then the dates used were either too soft or the mixture was not microwaved enough. They will still taste good, but will be softer and chewier than intended and may not hold the cookie shape.
To melt the chocolate, I prefer using the double broiler method. Instead of using a pipping bag to drizzle the chocolate on top of each date cookie, you can use a spoon to drizzle or spread a thin layer of the melted chocolate on top.
NUTRITION
Calories:
82
kcal
|
Carbohydrates:
18
g
|
Fat:
1
g
|
Sodium:
4
mg
|
Potassium:
157
mg
|
Fiber:
1
g
|
Sugar:
15
g
|
Vitamin A:
30
IU
|
Calcium:
15
mg
|
Iron:
0.3
mg
This post was sponsored by Enjoy Life Foods, but the opinions and text are fully my own.