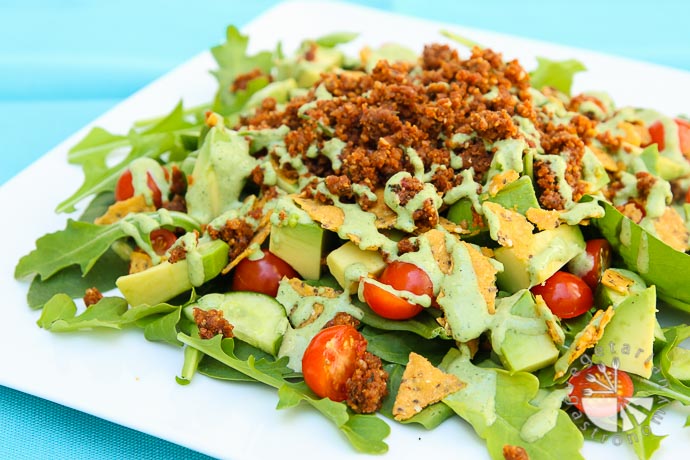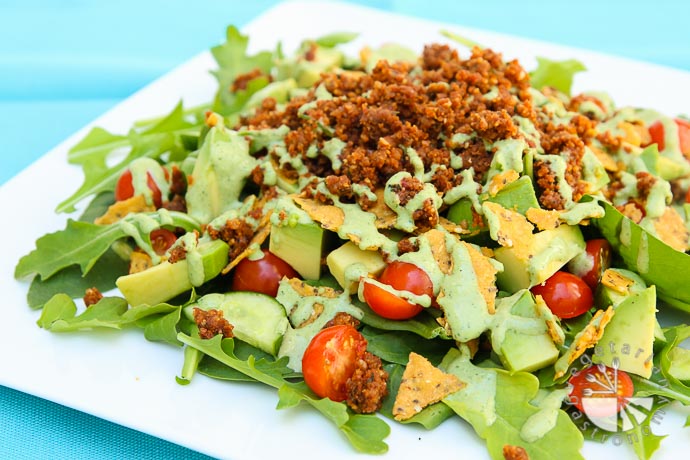 This is my version of what I like to call The Ultimate Taco Salad. It has this name for a reason…this salad has EVERYTHING you'd ever crave in a taco salad when it comes to texture and flavor!
…Crispy, Crunchy, Creamy, Crumbly, and Refreshing
…Savory, Sweet, Acidic, Spicy, and Tangy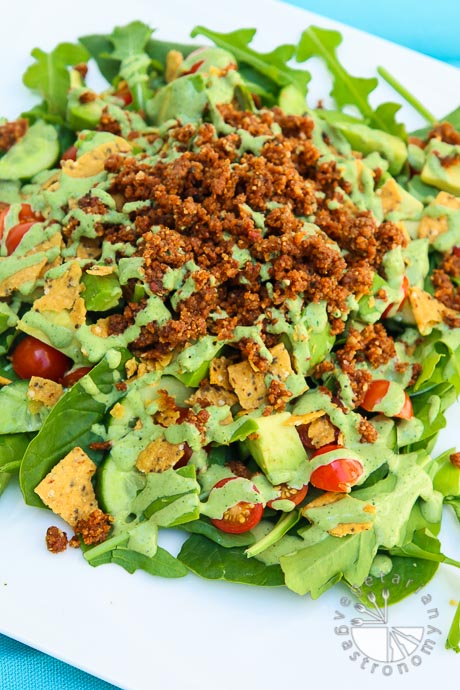 This salad is healthy, comforting, satisfying, and hearty (which is a big plus for me when it comes to salads).
Simply try out this easy recipe and I promise you'll be begging for leftovers the next day!
This Taco Salad features two of my new recipes, Savory Walnut Sun-Dried Tomato Crumble and Creamy Cilantro Tahini Sauce. The intense flavor of the walnut crumble really balances out well when combined with fresh greens and vegetables, and the Creamy Cilantro Tahini Dressing helps bring it all together.
After making this salad once, you're going to crave it again the next day. Well don't worry, because the best thing about this salad is that you can easily prep the savory walnut crumble and creamy cilantro tahini dressing ahead of time, and then spend only 5 minutes to prepare this salad the rest of the week!
I'm going to end this post and keep it short…because well, there's nothing more to say other than check out the recipe, get the ingredients, and MAKE THIS ULTIMATE TACO SALAD today! You will love it! When you do, be sure to Tag me on Facebook or Instagram @vegetariangastronomy , #vegetariangastronomy, so I don't miss it!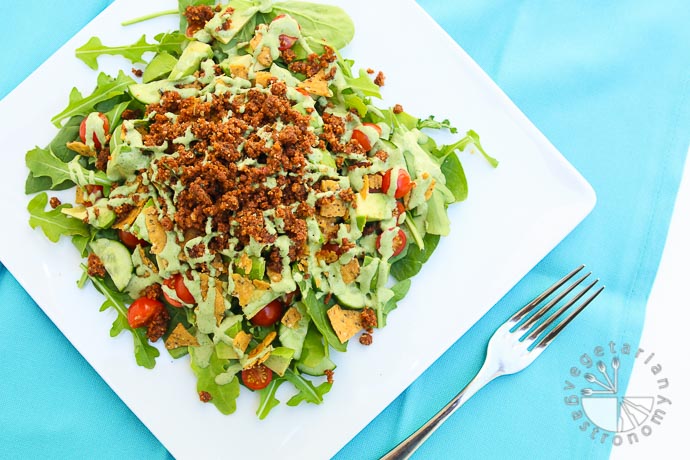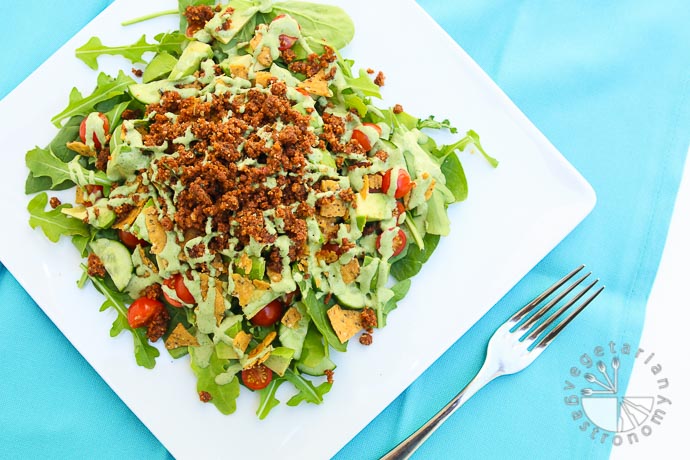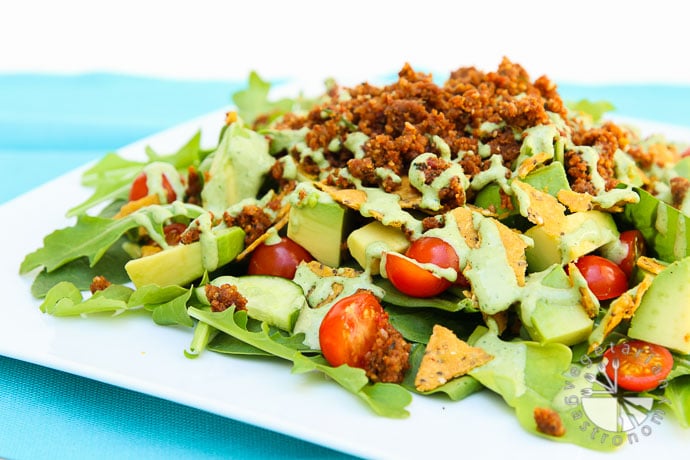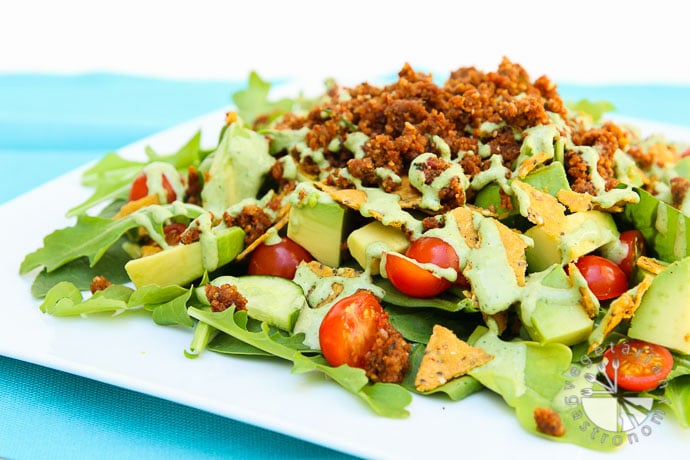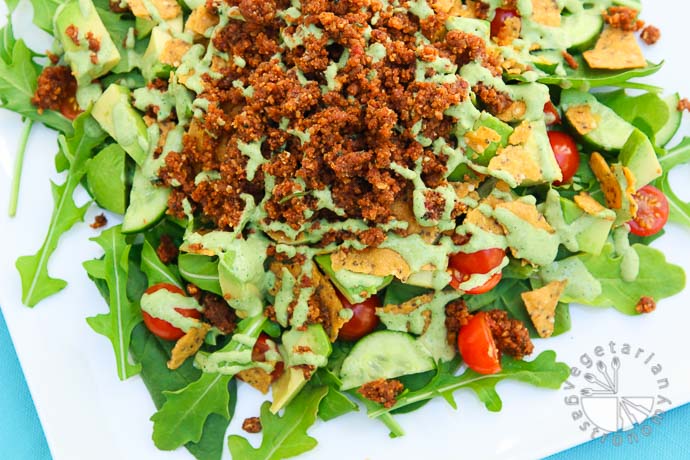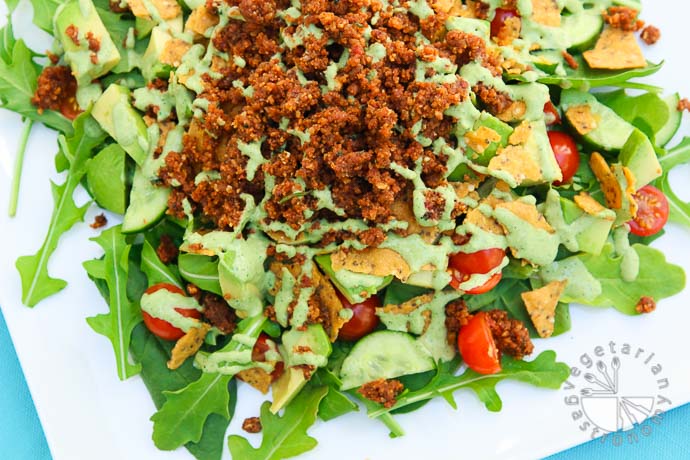 www.VegetarianGastronomy.com
[subscribe_box]