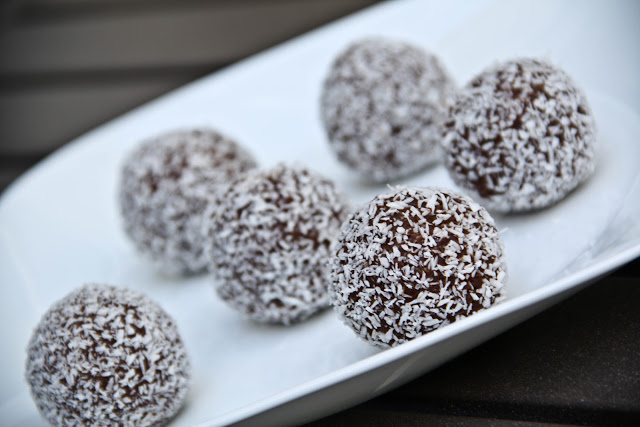 My brother came across this recipe from a wonderful blog called Vegan Yack Attack and sent it over my way. I was very excited to try it out for many reasons! I'm always looking for recipes with quinoa since it's a great grain with tons of protein and amino acids. Even better is the fact that this recipe is healthy(each is about 100 calories and packed with protein) and perfect for that sweet craving in the middle of the day. I eat quinoa all the time when making Asian dishes, so it's easy for me to make extra. That being said, this recipe is REALLY easy to make. The prep-time takes less than 10 minutes and these treats do not need to be baked. Finally, top it off with some coconut, one of my favorite ingredients, and I'm sold!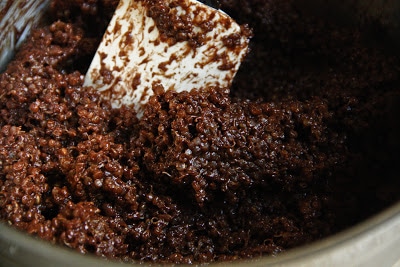 These quinoa treats turned out great! Although if you're looking for that rich, chocolaty melt in your mouth dessert, this is not the recipe for you; but if you're looking for something relatively healthy, textured, delicious, gluten-free and vegan, and not too sweet yet sweet enough, these treats are perfect and addicting. They were fun and quick to make. The only small change I made to the original recipe was to add a tiny bit more peanut butter and maple syrup.
I gave a few of these treats to my friend and her toddler loved them! They are a great healthy alternative to traditional desserts for toddlers that pack in the protein!
Also, major props to the author of Vegan Yack Attack for the play on words in the title of this recipe!
For the RECIPE, head on over to Vegan Yack Attack here – COCOA-NUT QUINOA TREATS (vegan, gluten-free). I added a tiny bit more peanut butter and maple syrup.
[subscribe_box]