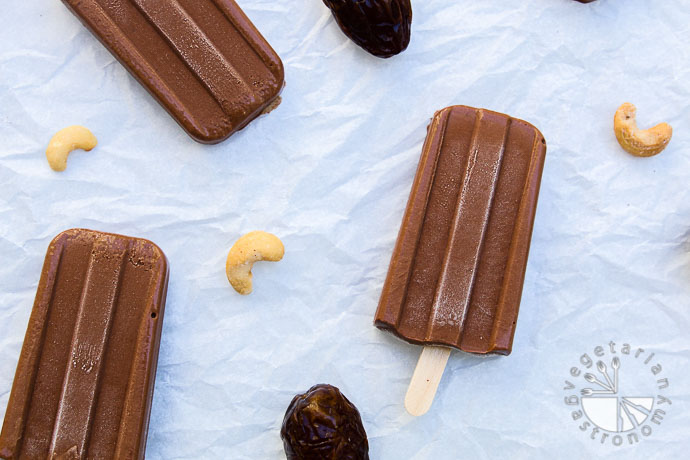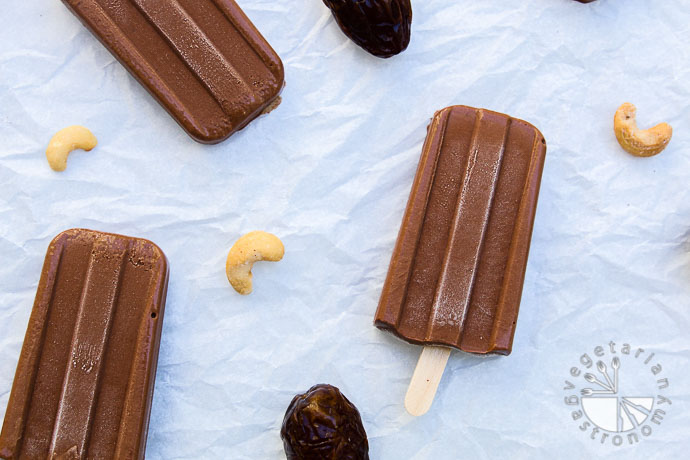 I have so many exciting recipes to share with all of you in the upcoming weeks, but I had to push this one up to the top of the list, before summer ended.
These Creamy Chocolate Fudge Popsicles are amazing.  They also happen to be vegan, gluten-free, refined sugar-free, and best of all easy to make!
While preparing for my first Whole Foods Cooking Class a few weeks ago, I had accidentally bought a can of lite-coconut milk, instead of the full-fat version I needed for my Vegan Dark Chocolate Mousse. Of course, I accidentally opened it before I noticed the label and had to find a way to use this open can.  I wanted to develop a chocolate popsicle recipe, using a coconut milk base. I intended these to be guilt-free and decided to develop one that was relatively healthy and not full of refined sugar, while still keeping that rich creamy chocolate fudge taste and texture. So, my sweetener in these popsicles had to be dates.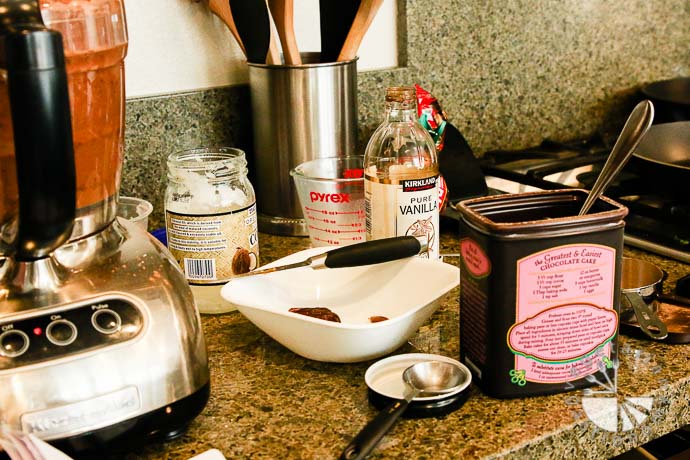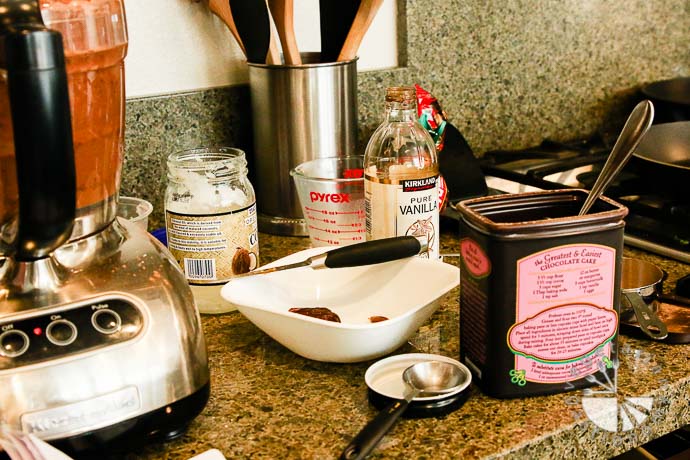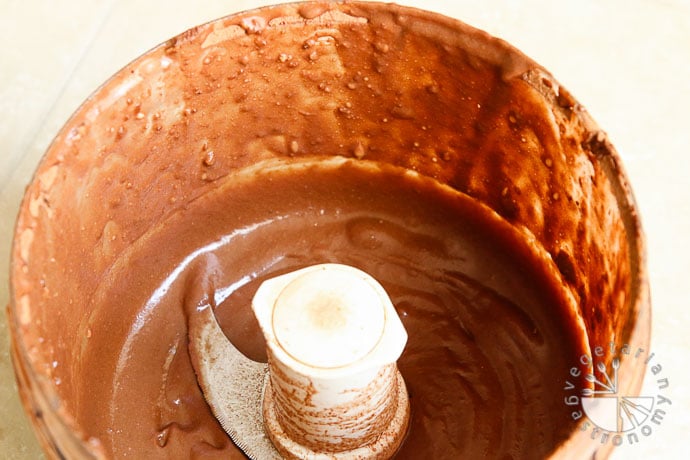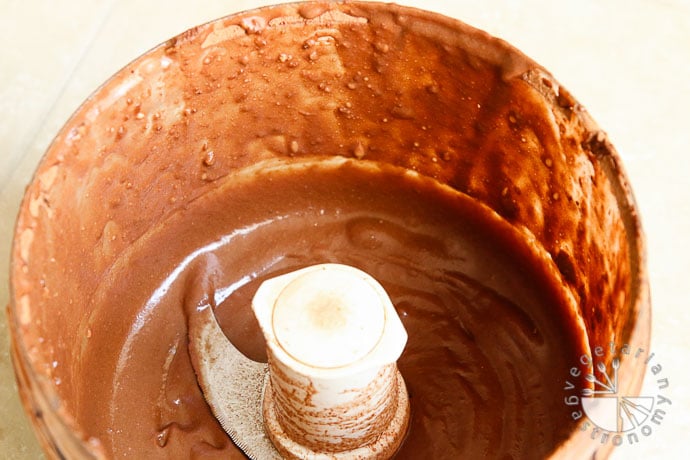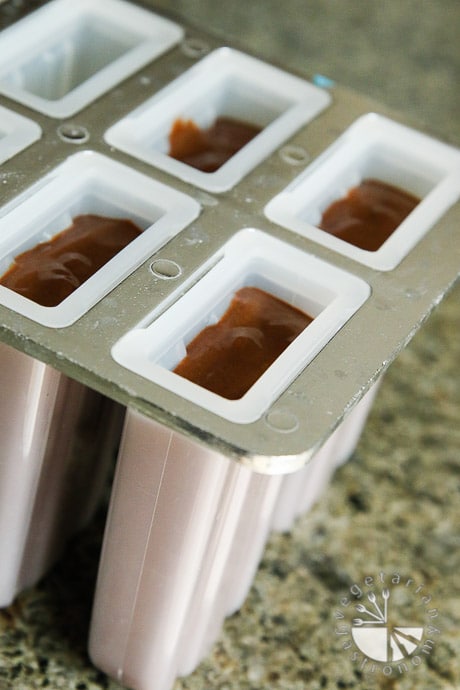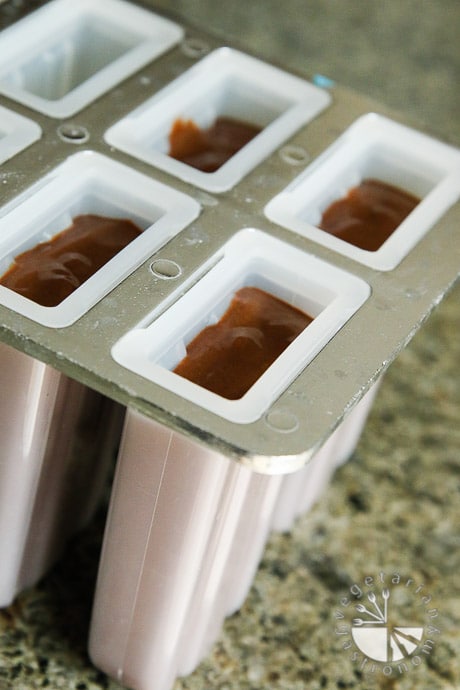 If you haven't seen pictures of them already on my Instagram or Facebook Page, here are some of 100s of Medjool Dates growing in my in-laws backyard in Palm Springs. Words can't even describe these amazing home-grown dates!!!  So we always have a plethora of fresh home-grown Medjool Dates in our fridge.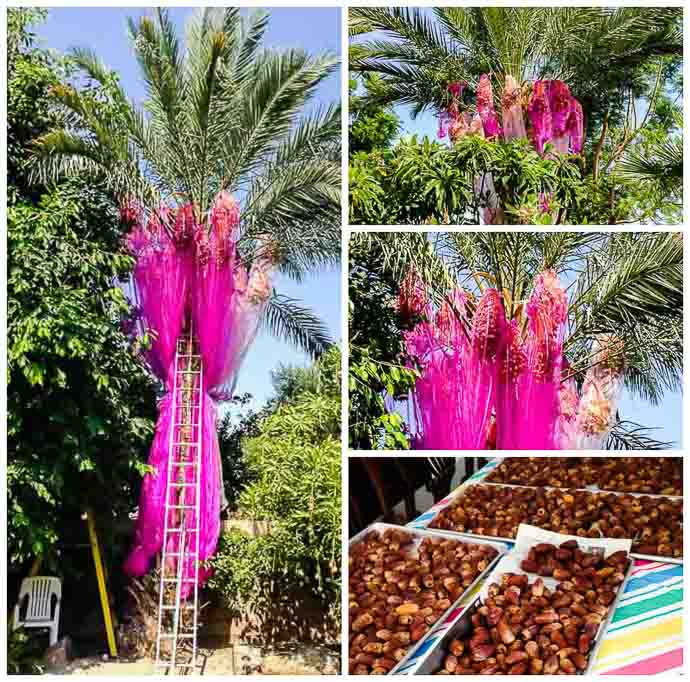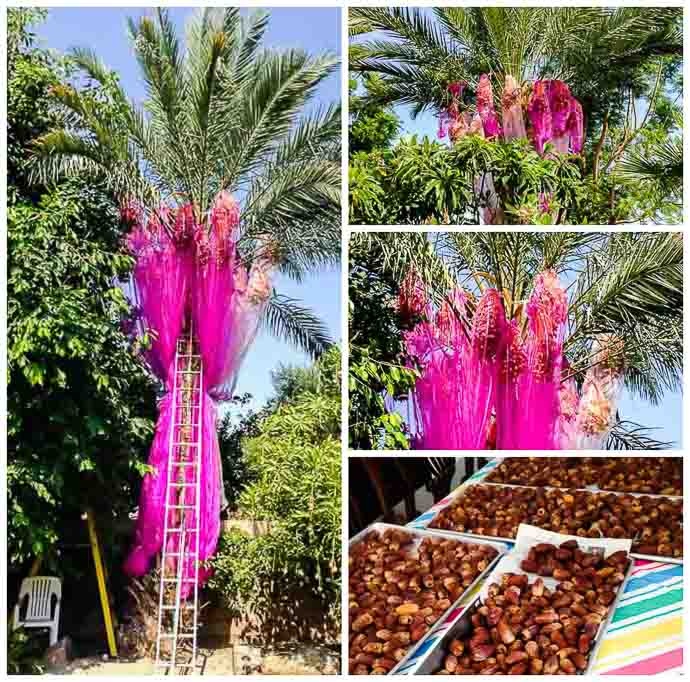 Going back to the recipe, these popsicles are sweetened only with dates. In order to make them really creamy, I decided to add some cashews and a little coconut oil.  Just for fun, I let my son throw in a few Enjoy Life Vegan Dark Chocolate Chips, but you can easily omit them from the recipe. Pour them into your favorite popsicle molds and you have yourself a delicious mouthwatering treat your whole family will enjoy.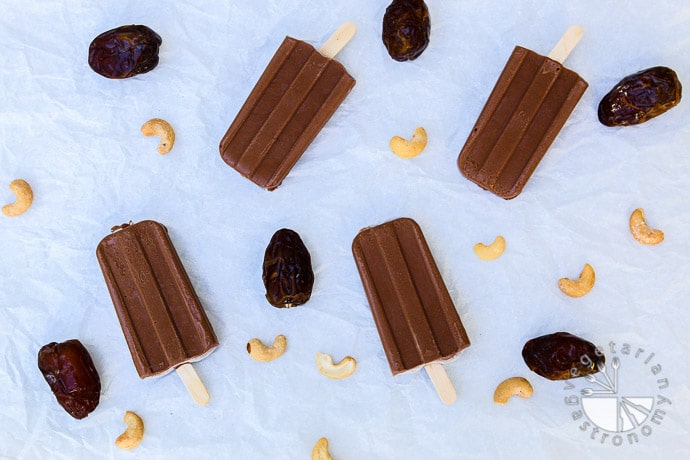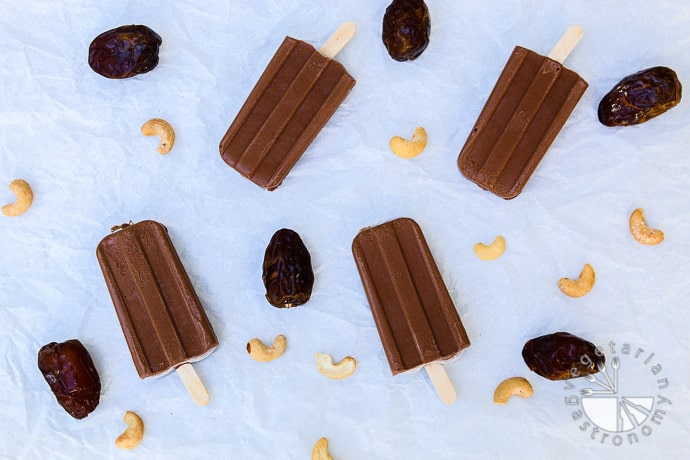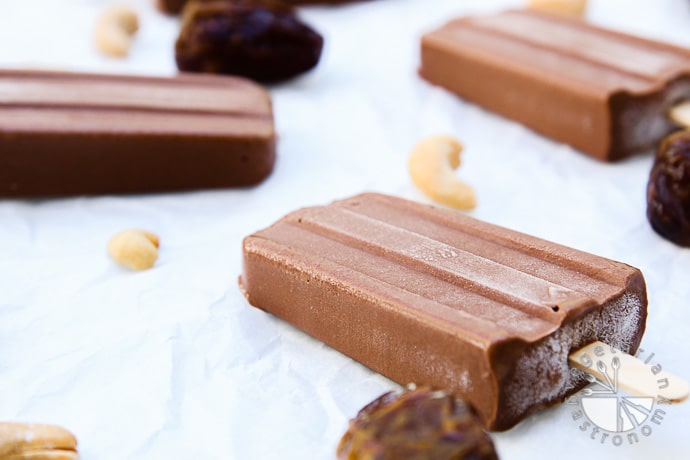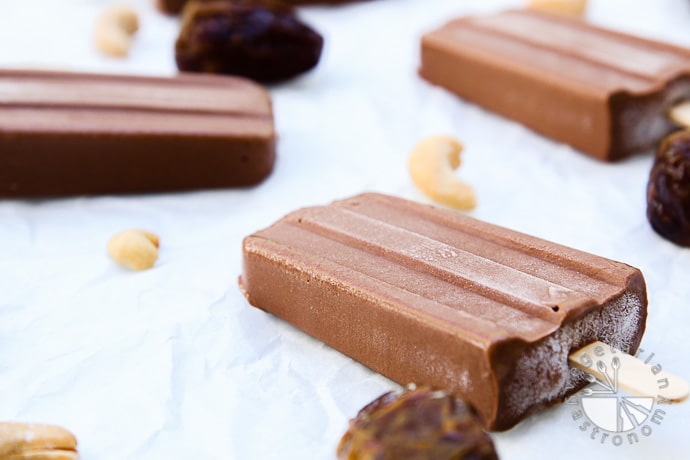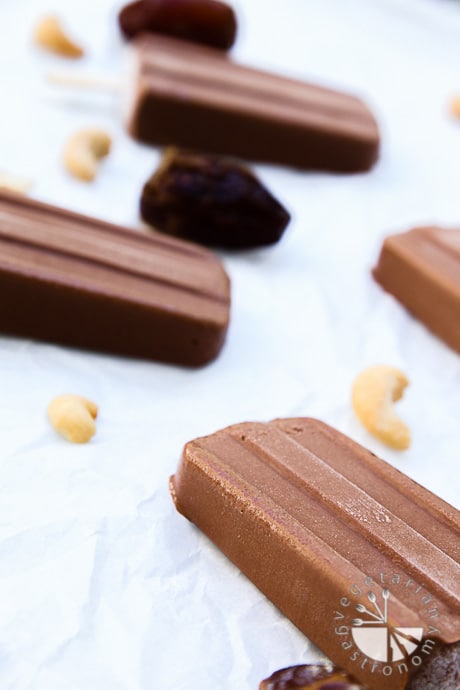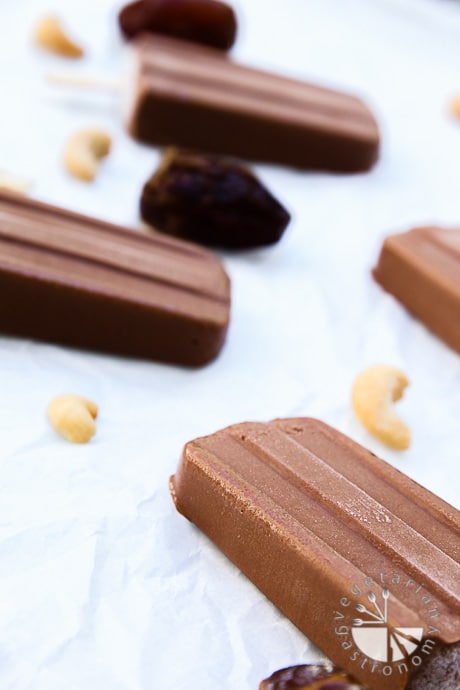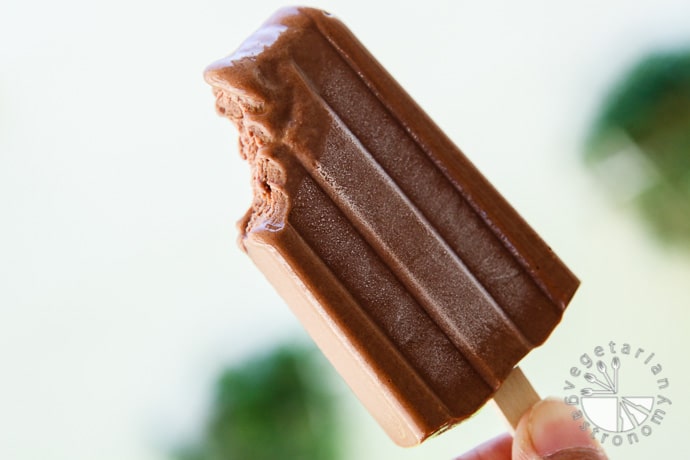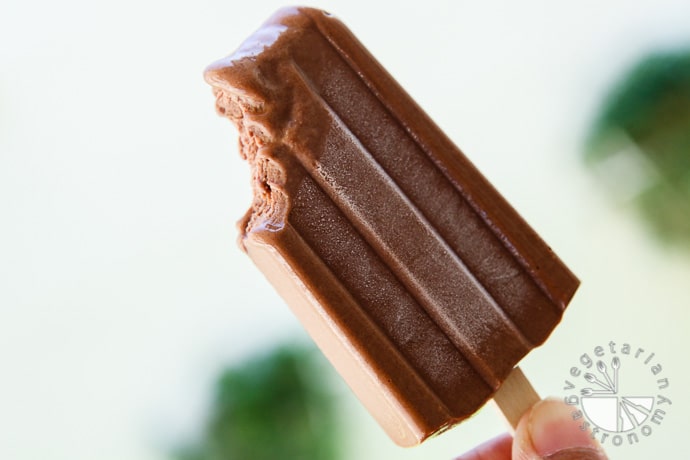 This recipe is extra special to me because my 4 year old son helped me develop it. As we were both experimenting with ingredients, he said, "Mommy, you better write down the recipe so we don't forget how to make them. That way we can make them again." He got down from his chair, picked up a piece of paper and pen, and started asking me what went into the recipe so that he could write it down for me. It was the most adorable moment for any food-blogger mom.
We all loved them so much, that we've already made 3 batches of these popsicles, most recently yesterday by my son and are ready to eat after the kids get up from their nap today.
On a side note, if you haven't recently ridden a bike, you should. My husband recently bought bikes for himself, my son and me, with an attached child seat for my daughter.  My son is still learning to ride, but prefers his scooter, because he is so much faster on it.  I don't know about you, but I personally have not owned, or really ridden a bicycle since I was in high school. I hope you have had more opportunities than me, but riding them has been exhilarating, even if only for 20 minutes a day.  So far, we've been using them for leisurely rides around our beautiful neighborhood.  My daughter loves to catch any glimpse of the many hot air balloons that take off and land near our home. I've been getting a sense of freedom as I ride my bike. Maybe it's because of everything that's happened with my Dad and family the past two months, but I feel a sense of enthusiasm, freshness and wonder when I'm riding a bike. Going down a long hill with the wind in my face almost feels like I'm flying. Biking has become my new way to relax and cleanse my mind at the end of the day. Whether alone or with the whole family, the feeling is surreal.
In the meantime, give these Creamy Vegan Chocolate Fudge Popsicles a try. They are similar to my bike in that one bite (or one ride) will leave you speechless. =)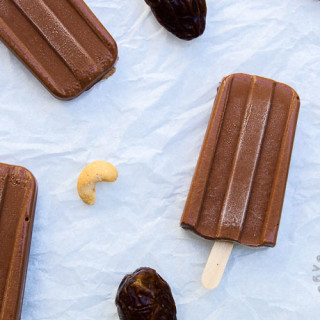 Vegan Chocolate Fudge Popsicle
These are the most indulgent, creamy, rich, chocolate fudge popsicles you'll ever devour. They're made out of clean whole ingredients, with no refined sugar!
Course: Dessert, Popsicles, Snack
Recipe Type: Gluten-Free, Vegan
Servings: 7 popsicles
Calories: 212 kcal
Instructions
In a food processor or

Vitamix

, combine all ingredients, except for chocolate chips if using. Process or blend until completely smooth. Note that I've used both a food processor and Vitamix to make these popsicles and they both work well. If you are using a Vitamix, you may need to push down with a

Tamper

while blending.

(optional) If using, add in the chocolate chips and pulse to break them up.

Pour the chocolate fudge mixture into Popsicle molds or your favorite freezable containers.

Freeze for at least 24 hours and enjoy these delicious creamy frozen treats!
Nutrition Facts
Vegan Chocolate Fudge Popsicle
Amount Per Serving
Calories 212 Calories from Fat 117
% Daily Value*
Total Fat 13g 20%
Saturated Fat 9g 45%
Sodium 12mg 1%
Potassium 362mg 10%
Total Carbohydrates 26g 9%
Dietary Fiber 4g 16%
Sugars 18g
Protein 3g 6%
Vitamin A 0.7%
Vitamin C 0.4%
Calcium 3.7%
Iron 15.5%
* Percent Daily Values are based on a 2000 calorie diet.
[subscribe_box]