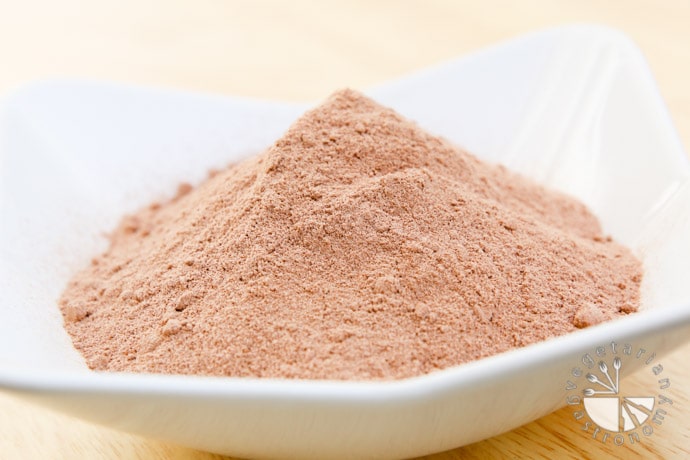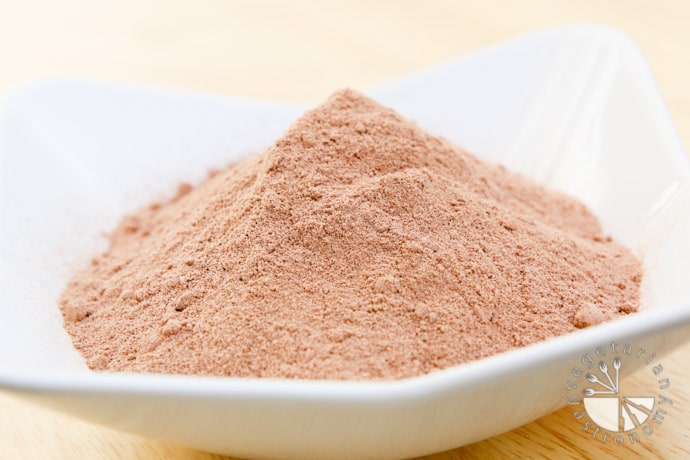 Home-made Ovaltine? Why not! Especially when the store-bought one contains 9 grams of sugar in only 2 Tbsp!
It's easy to make AND most importantly you can control the amount of sugar that goes in! Once you make some yourself, you may never go back to to the store-bought version again!
Every now and then I make my kids chocolate milk as a special treat by adding store-bought Chocolate Ovaltine. At one point, I glanced at the ingredients on the bottle and noticed that the first four (out of many other) ingredients listed were sugar (as #1), cocoa, malt barley, and dairy whey(milk). Realizing how much sugar was in the mix, I decided to try and make my own powder, especially since I've used Ovaltine in the past to get my daughter to drink milk on a regular basis.
I simply combined cocoa powder, malt powder, and dry milk, sifted it through a sieve to get rid of any clumps, and left the sugar out of the mix so I could add as needed. And there you have it – Home-made Ovaltine! The mixture dissolves pretty easily in warm milk, and if there are any clumps remaining, I try to dissolve it against the side of the cup with my spoon and it usually does the trick. This mixture can also be used for hot chocolate!
With this home-made Ovaltine, I don't feel like I'm adding a bunch of sugar when I give my kids chocolate milk! For 4-5oz. of warm milk, I typically add 3/4 teasp. of this mix and a pinch of sugar (that's all my kids really need to be satisfied with their chocolate milk)!
I love hearing my older son say, " Chocolate Milk?!?! I'm so lucky I get to drink Chocolate Milk today!" without feeling guilty that I'm adding a lot of extra sugar!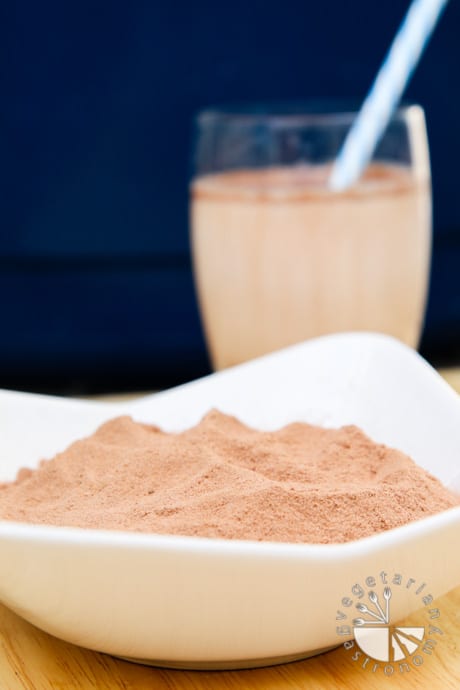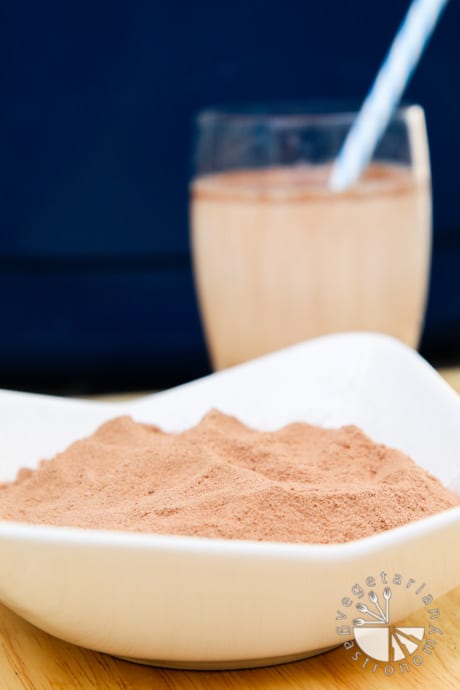 Home-made Ovaltine (contains dairy, contains gluten)
---
Ingredients:
3 Tbsp. unsweetened cocoa powder
3 Tbsp. malt powder
1 cups instant dry milk powder
Directions:
Using a whisk, combine everything together in a large mixing bowl.
Push the entire mixture through a fine sieve to eliminate any clumps.
Store in an air-tight container at room temperature.
Notes:
When using this mix to make chocolate milk or hot chocolate, add as much sugar as needed.
To make chocolate milk for my kids: For 4-5 oz. warm milk, I typically add 1 teasp. of this mixture and a generous pinch of sugar.
7.8.1.2
295
https://vegetariangastronomy.com/home-made-ovaltine-contains-dairy-contains-gluten/
www.VegetarianGastronomy.com