Whether it's for a potluck, picnic, BBQ, or dinner party…everyone needs some go-to Easy Vegan Appetizers that will win the crowds over! Find out why I specifically chose each of these 10 mouthwatering recipes!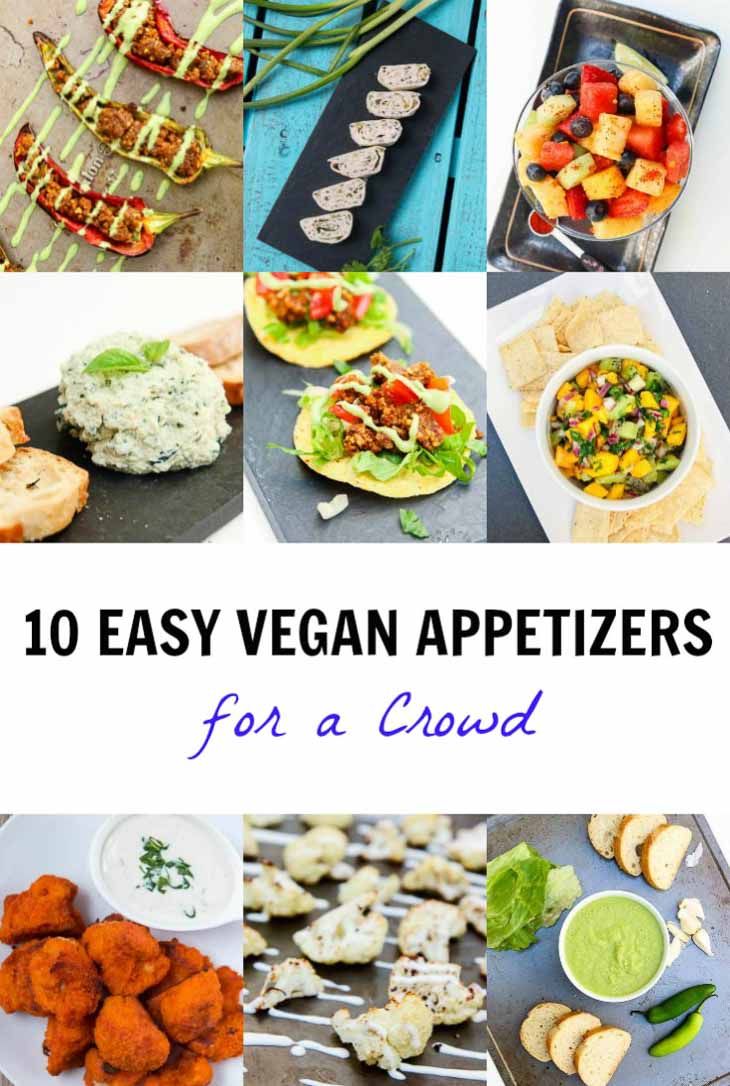 Memorial Day is right around the corner. Not only does it unofficially symbolify the end of school and kickoff of summer fun, but it also celebrates and honors those who served our country. Whether you're celebrating with a potluck, picnic, or a little get-together with family and friends, here's a great roundup of 10 Easy Vegan Appetizers for a Crowd! Because let's be honest, a three day weekend with family and friends would not be complete without some great home-cooked food.
I don't know what your home looks like on a 3-day weekend, but when you live in sunny San Diego, your friends and family tend to gravitate towards your way to enjoy the beach and great weather. Juggling all the people in your house while attempting to make an appetizer or two for a potluck can get tricky, which is where these 10 Easy Vegan Appetizers can be a life-savor.
I specifically chose these 10 recipes to feature because they all fall under one or more of the following categories:
Can easily be made 1-2 days before
Require easy prep
Come together in under 10 minutes (for those of you that don't have time to prep ahead)
Stay well in warmer weather
Travel easily
Please the crowds
Taste delicious (obviously the most important category ha!)
There's something for everyone in these 10 easy vegan appetizers. They're all gluten-free as well. Some are on the heavier side, and others are lighter and refreshing. Either way, whatever you choose is guaranteed to win a few over and make people ask you for the recipe!
10 Easy Vegan Appetizers for a Crowd
Spicy Peruvian Sauce – Comes together in under 10 minutes! This spicy green sauce is so magical and made with LETTUCE! When served with some sliced french bread, it makes for the perfect dip!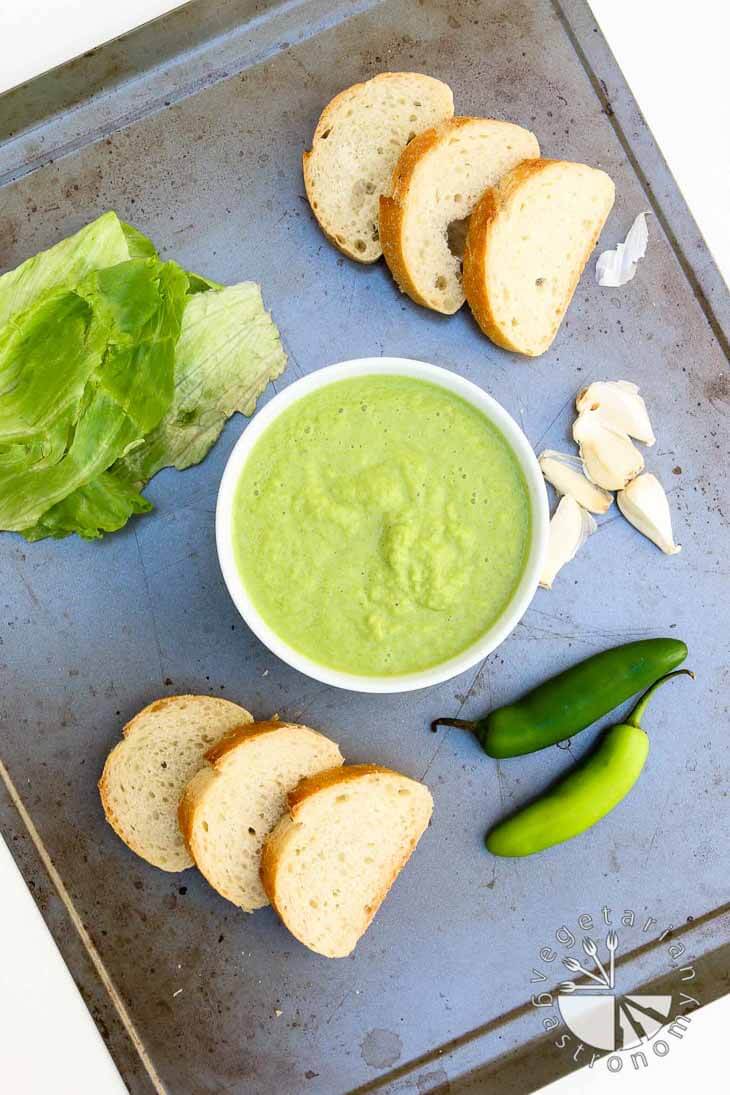 Fresh Mango Kiwi Salsa – Who doesn't love chips and a good salsa?! Again, another favorite that comes together in under 10 minutes! This one is full of fresh ingredients and perfect for the warm weather when you're craving something cool and refreshing.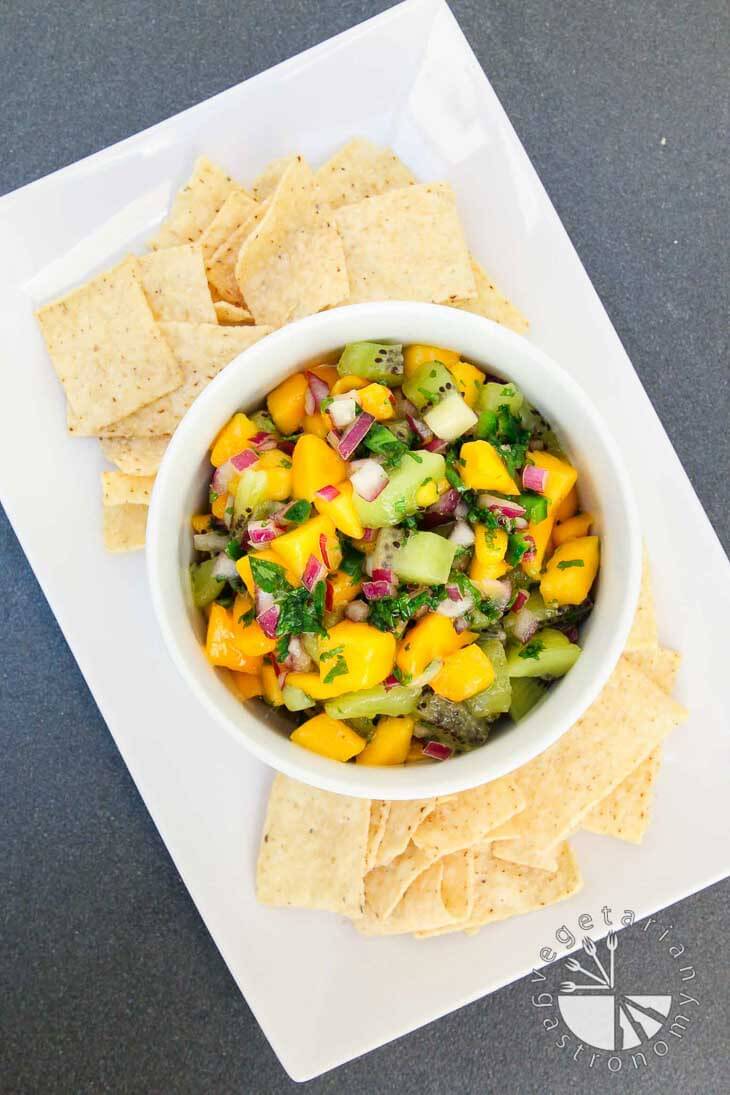 Spicy Fruit Salad – A step up from your typical boring fruit salad bowl. This one comes together in under 10 minutes and contains a little tang and heat!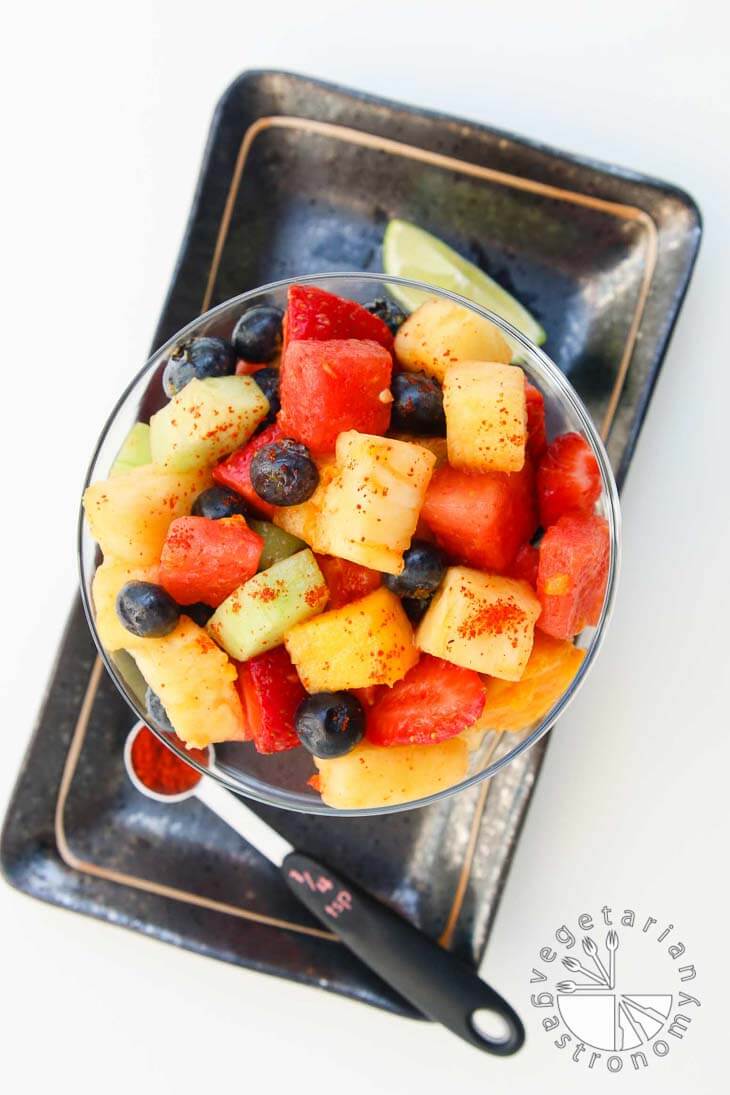 Mini Walnut Sun-Dried Tomato Crumble Tostadas – Great prep ahead appetizer that's on the heavier side and packed with flavor. Make a batch of the Sun-Dried Tomato Crumble and Cilantro Tahini Sauce and let everyone make their own mini tostadas with some round tortilla chips!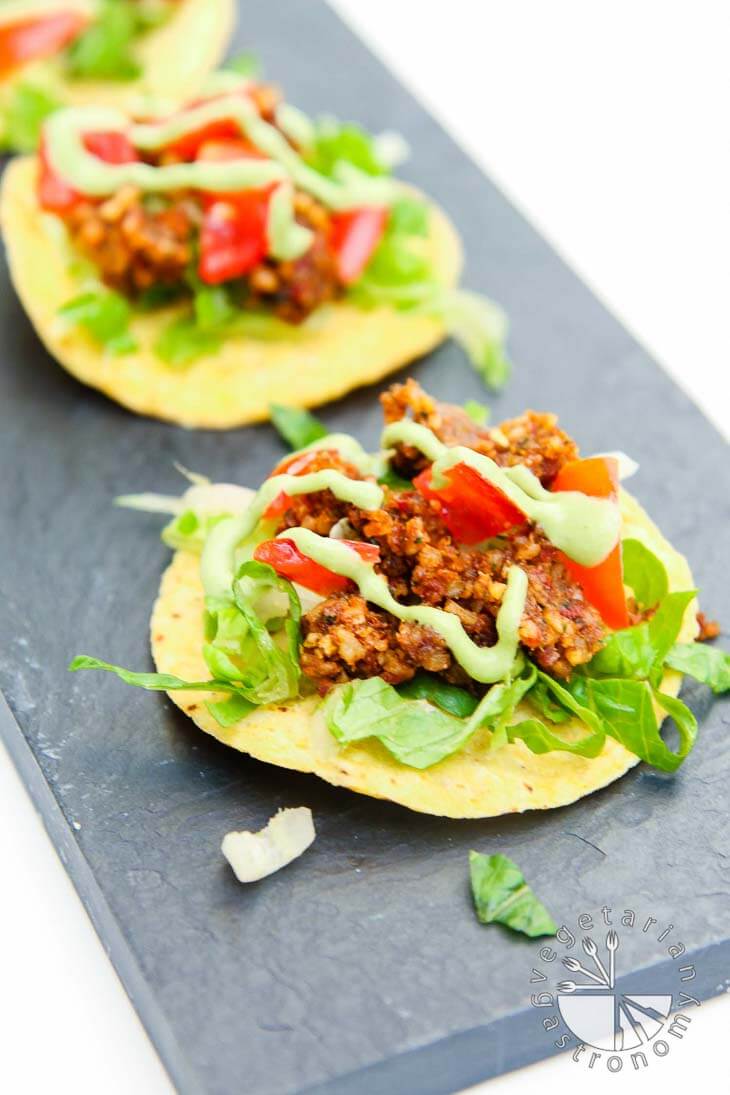 Garlic Basil Vegan Ricotta "Cheese" Spread – This one is a favorite of mine! Healthy, cool and refreshing, and makes for the perfect dip or spread! The kids love it, and it's made with TOFU! Serve it with a side of sliced french bread, cucumbers, or chips!
Chunky Tomato Salsa – This salsa is based on my Mom's famous recipe. It's one of her most requested items to bring for a Mexican-themed potluck! Easy, chunky and thick, and tastes great with some tortilla chips!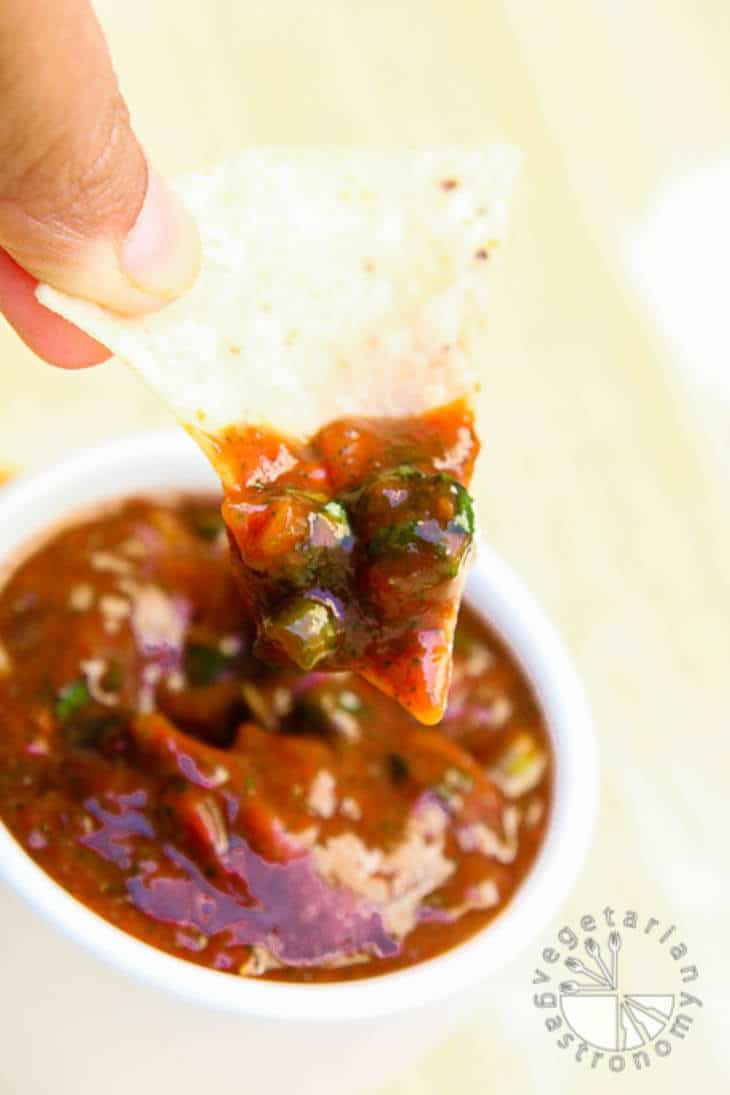 Roasted Cauliflower Drizzled with Lemon Tahini Sauce – If you need to get some veggies in, this is your dish! Roast the cauliflower and either toss it with the lemon tahini sauce or serve it on the side for dipping with some toothpicks! If you're ever a cauliflower skeptic, this dish is sure to change your mind.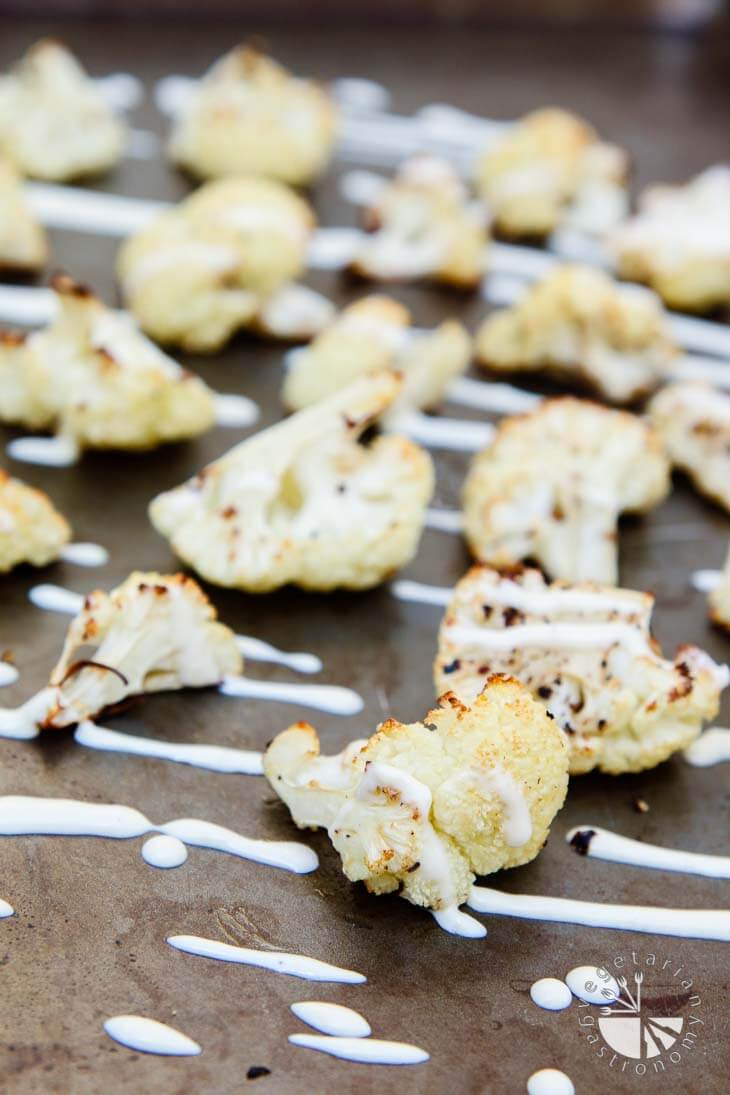 Mexican Tortilla Pinwheels – You can never just have one. This pairs perfectly with my Chunky Tomato Salsa above and is definitely a popular crowd pleaser! These are easy to prep ahead of time so that you simply slice when ready to serve.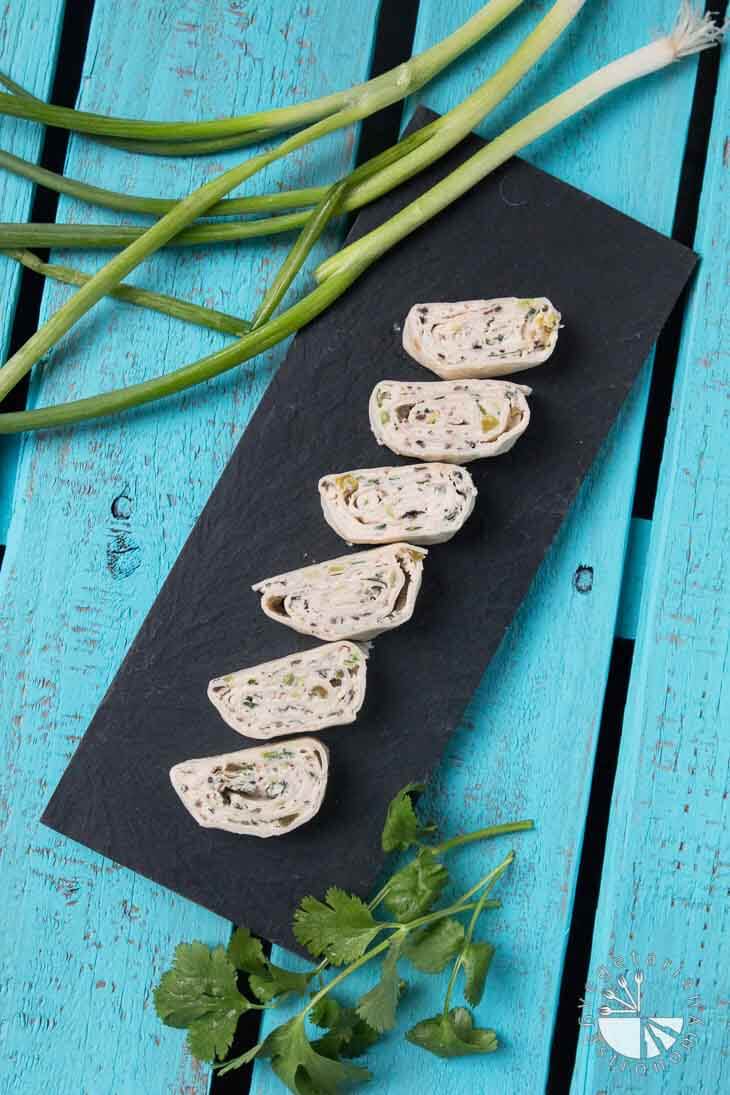 Buffalo Cauliflower Bites with Vegan Cucumber Ranch – Because who can resist THESE on Memorial Day Weekend! They taste great hot or cold, so you can easily prep them ahead of time. The only danger in making these is that you'll devour the entire tray full before they even make it to the potluck. Just be sure to make double the batch 😉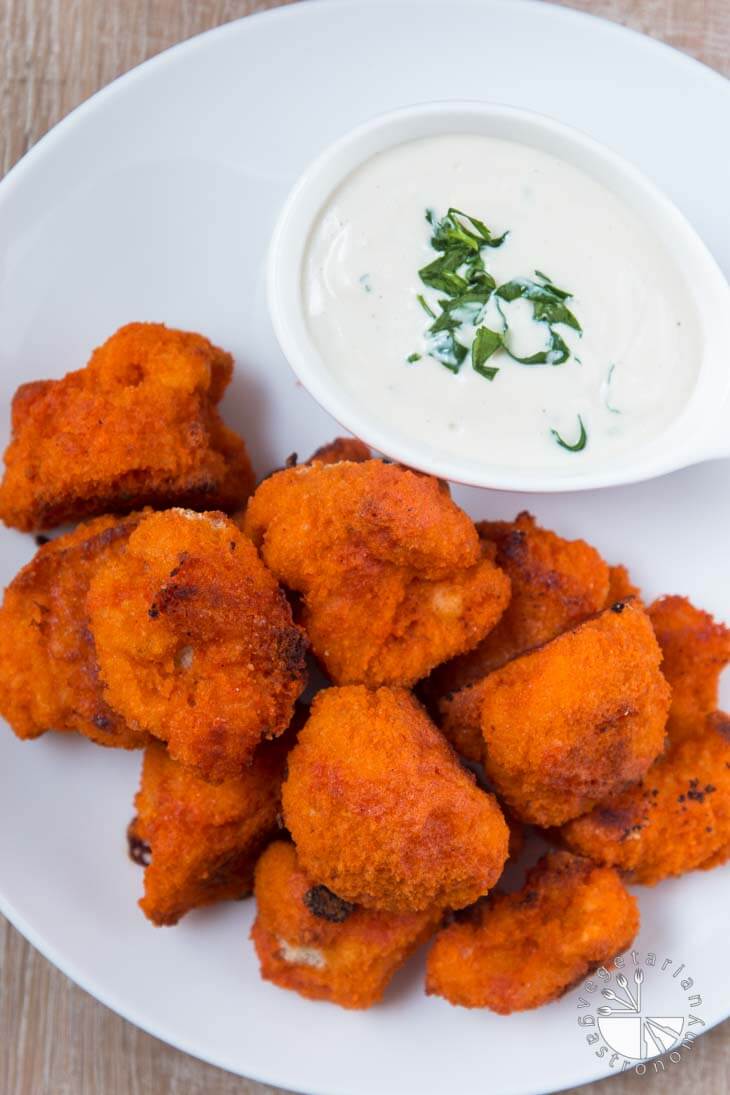 Stuffed Anaheim Peppers w/Creamy Cilantro Tahini Sauce – These can easily be prepped ahead of time by stuffing and baking! They taste great hot or cold and can be on the heavier side because of the stuffing!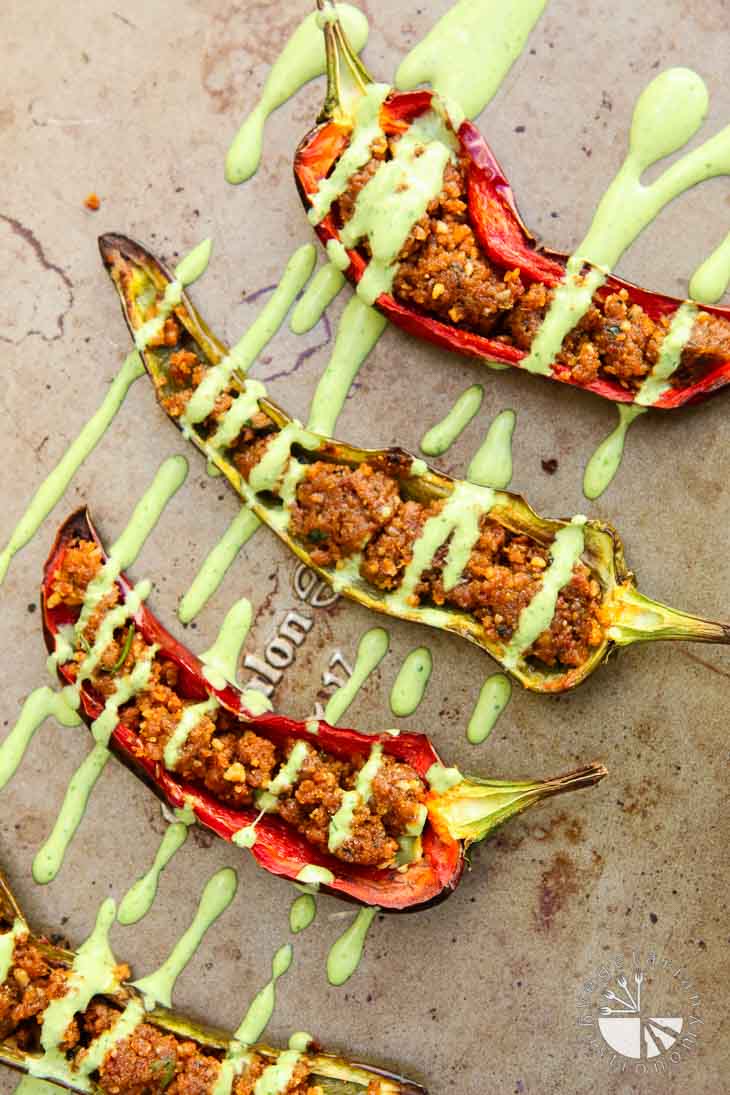 Now tell me, which of these 10 Easy Vegan Appetizers do you think will please your crowd this weekend? With mango season coming back, my first pick would be the Fresh Mango Kiwi Salsa!