Whether it's for Taco Tuesday, Cinco de Mayo, or a Dinner Party …everyone needs a few mouthwatering Vegan Taco Recipes to try! Well here's 25 of them to get you started!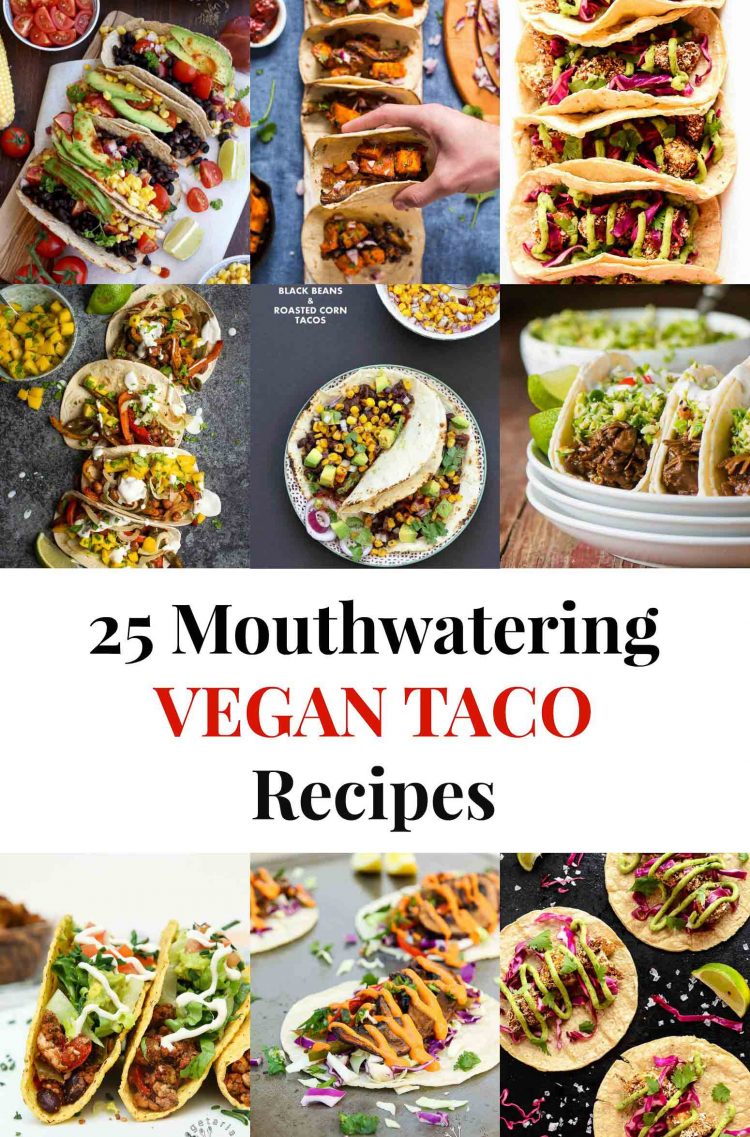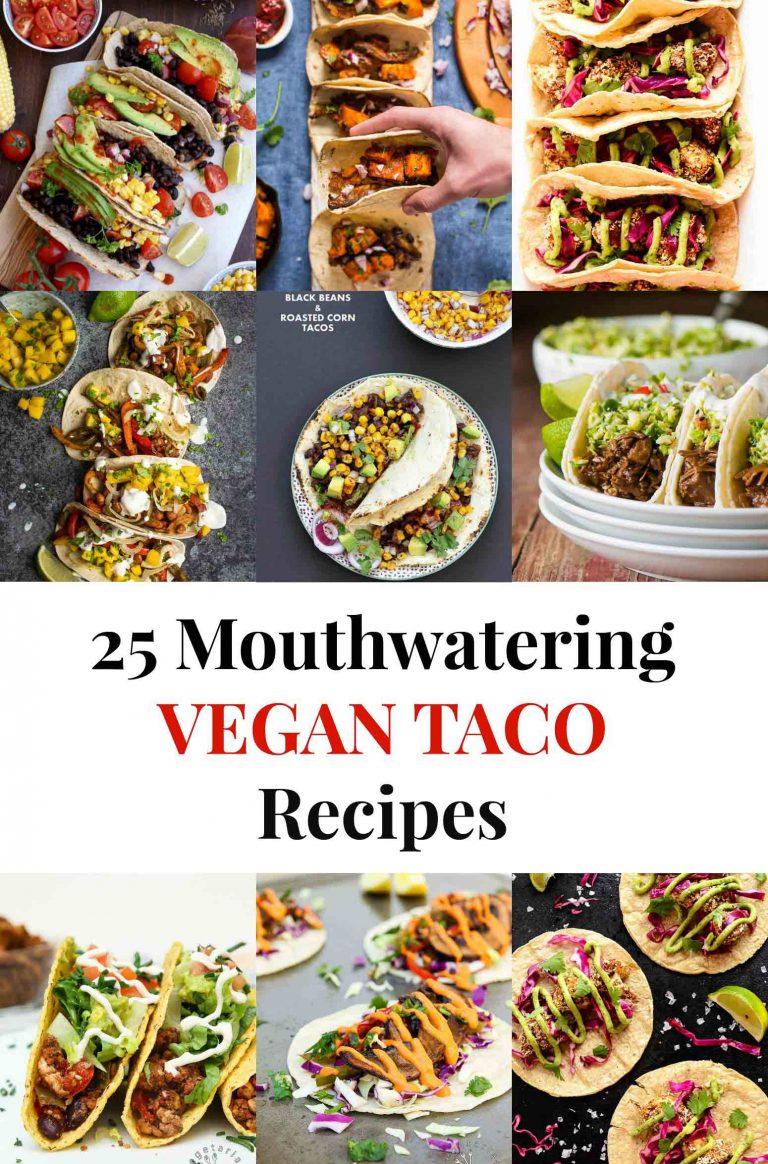 Tacos are one of my favorite creations. Endless combinations of ingredients to create different flavors and textures all into one incredible bite.
From spicy, smoky, roasted, and peppery to tangy, sweet, and fresh, this list of 25 vegan taco recipes has you covered. Many of them also incorporate flavors from different cuisines. And if you're trying to incorporate a new ingredient into your diet or looking for a new ways to use it, these recipes are the perfect place to start since they have a wide variety of main ingredients, such as lentils, tofu, beans, nuts, fruits, and/or veggies!
Tacos can easily be customized to what you have in your kitchen, making it also the perfect throw-together weeknight meal! And don't even get me started on sauces, my vegan taco recipes wouldn't be complete without them!
Throw a taco party soon!  Check out this list of 25 Mouthwatering Vegan Taco Recipes from some of my favorite bloggers and let me know which one you'll be trying first in the comments below!
25 Mouthwatering Vegan Taco Recipes
5-Minute Easy Vegan Tacos by Happy Kitchen Rocks *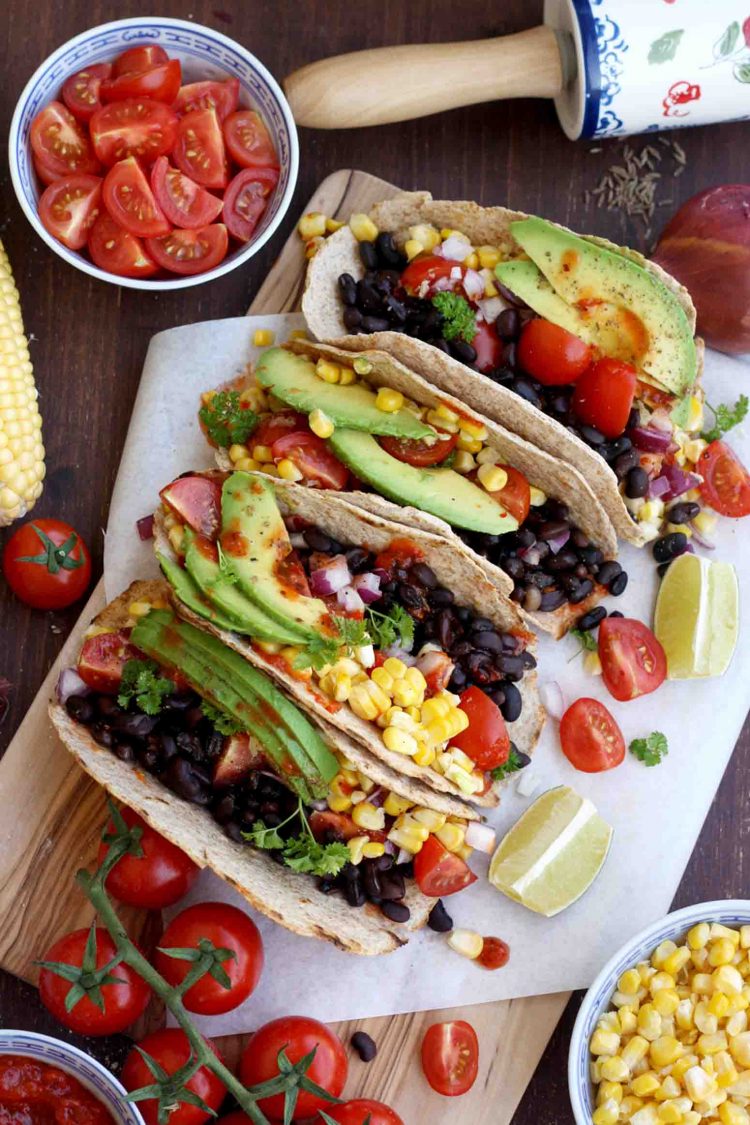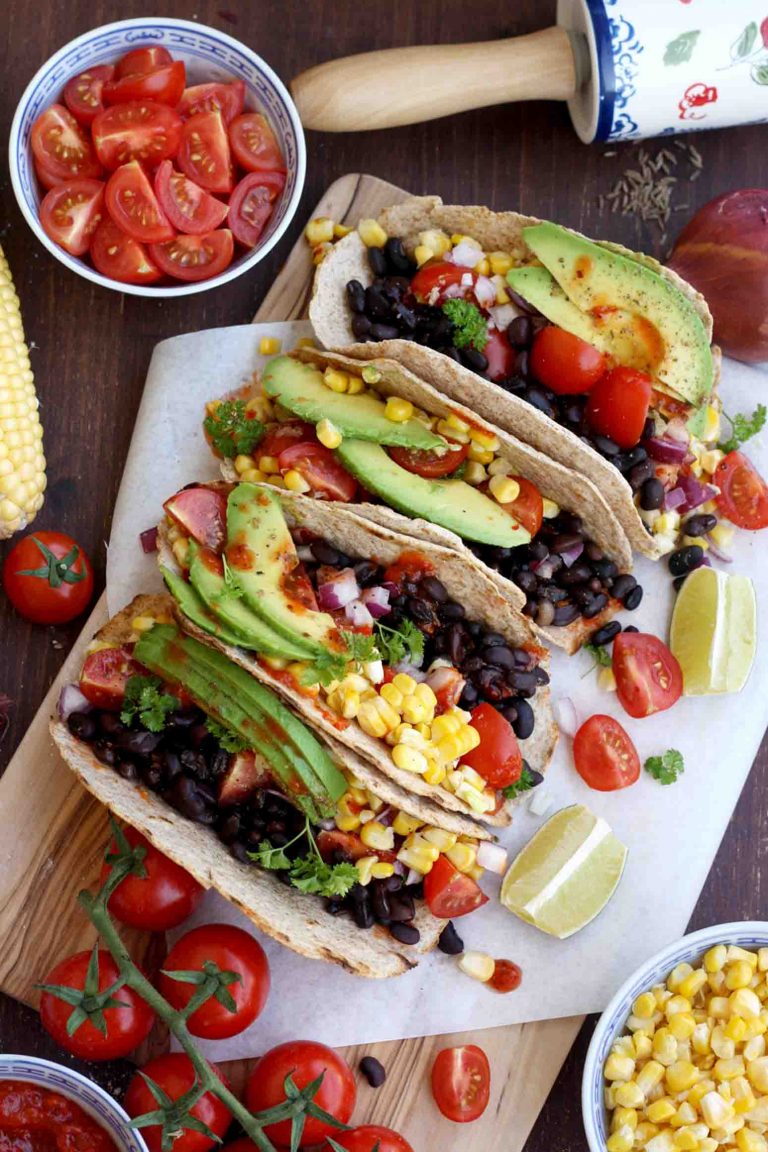 Crispy Tofu Tikka Masala Tacos with Peppers, Onions, & Chilifire Crema by Vegetarian Gastronomy *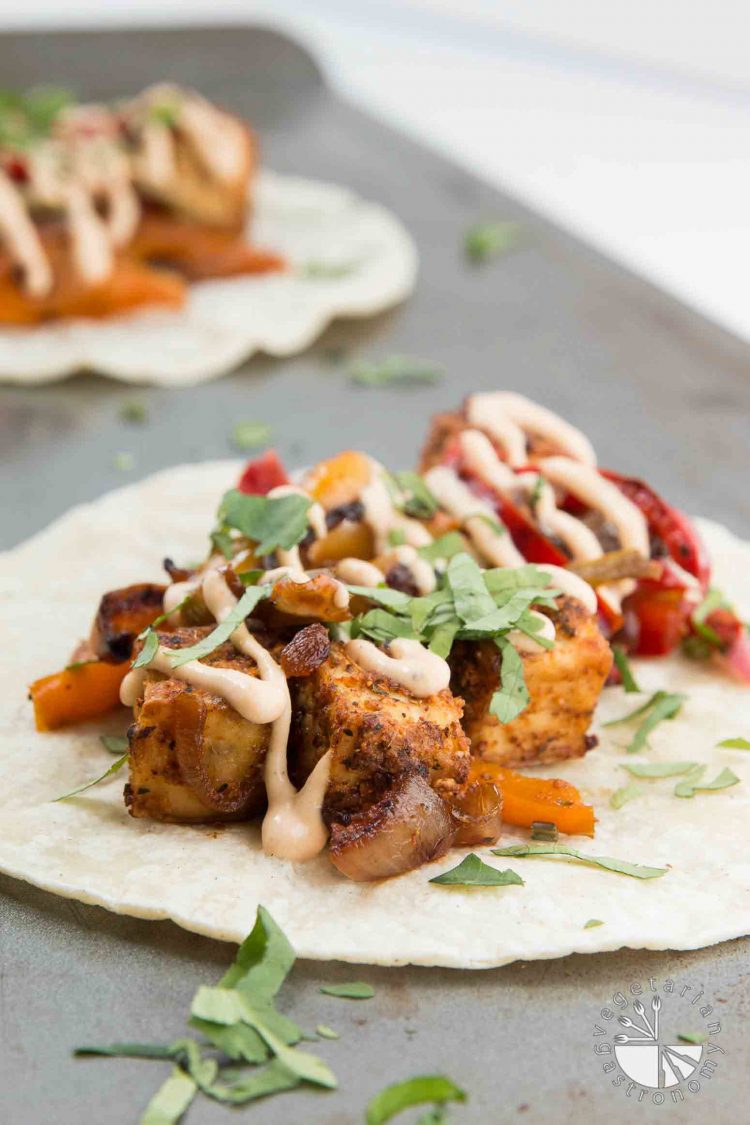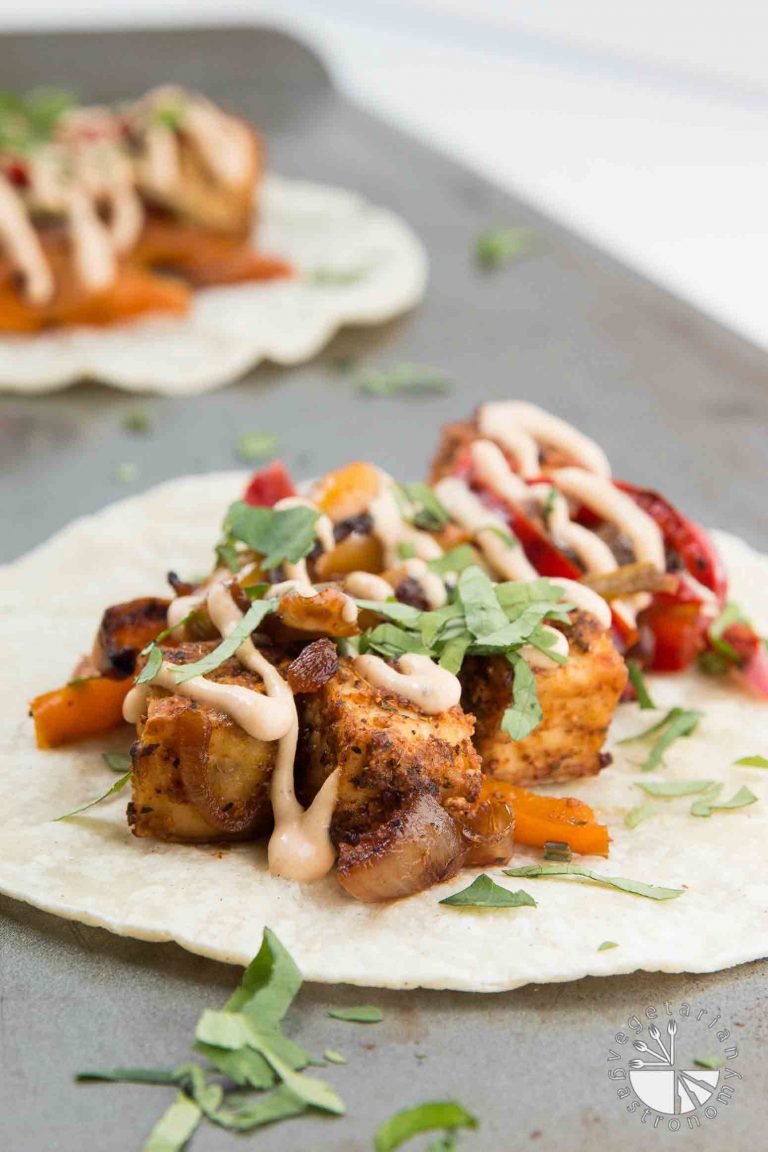 Crispy Avocado Tacos with Slaw & Avocado Cream by Blissful Basil *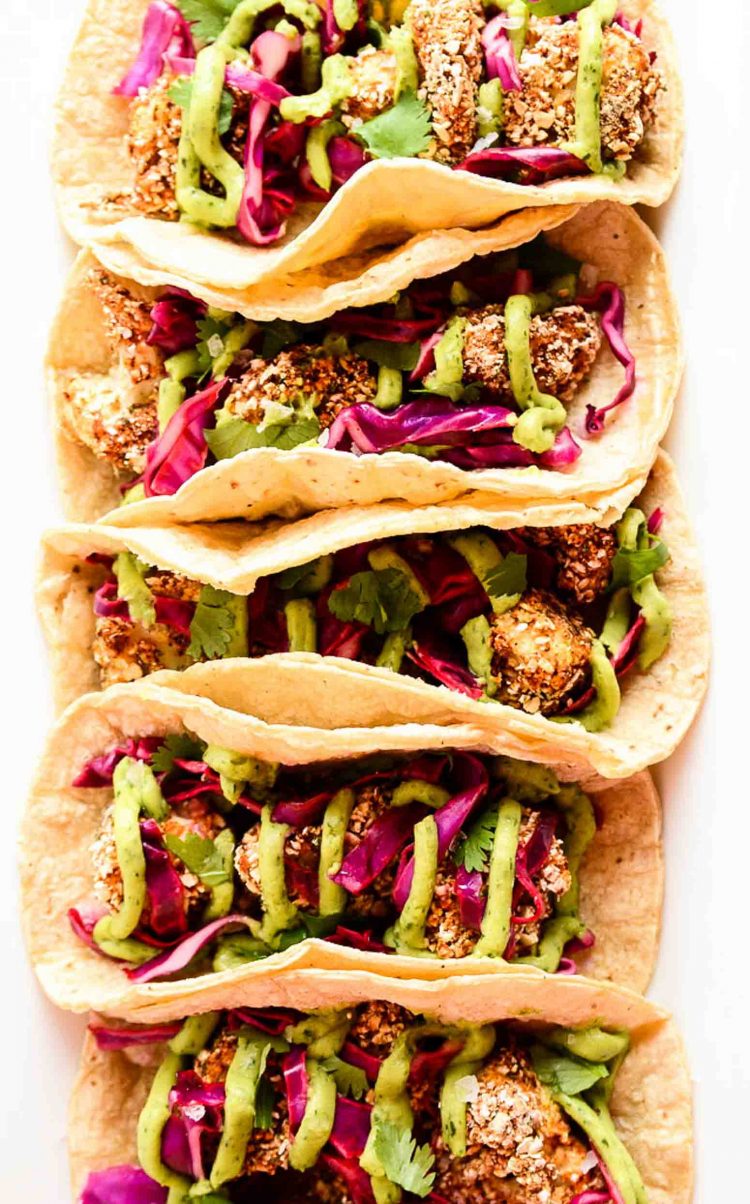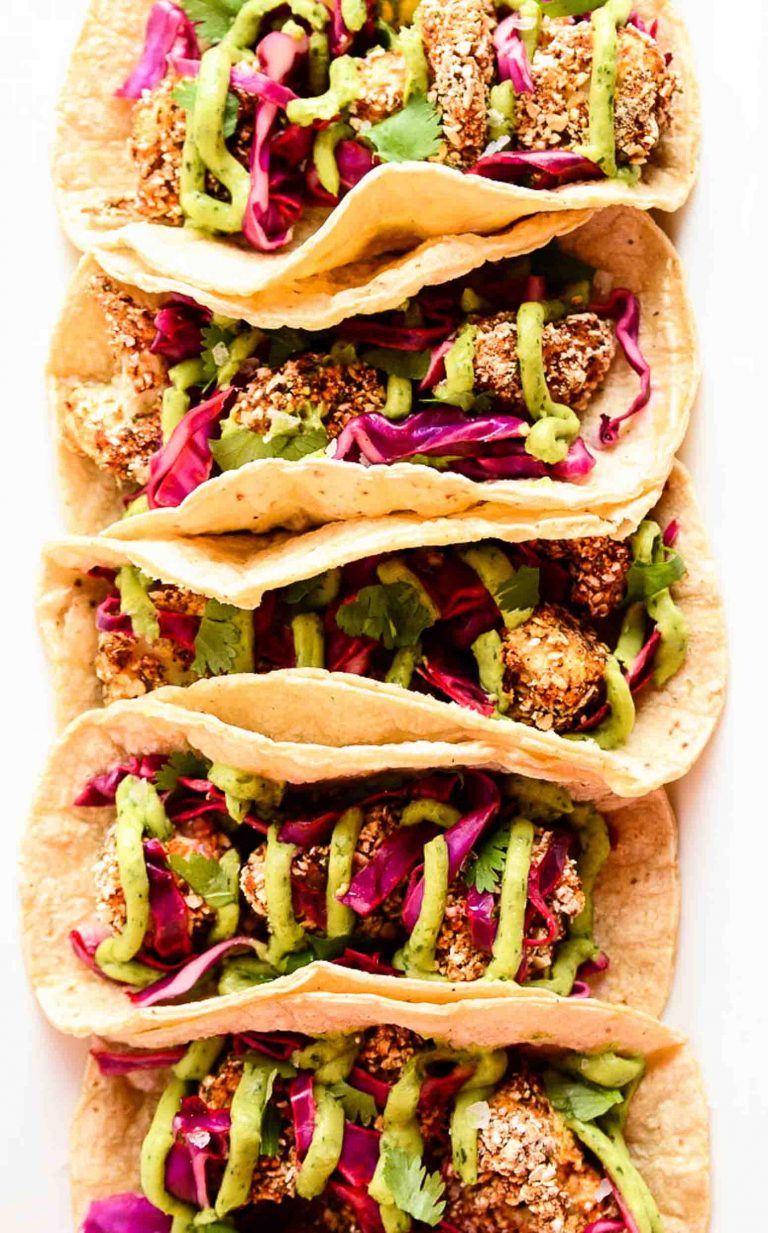 Crispy Coconut Lime Baked Cauliflower Tacos by Veggie Inspired
Vegan Butternut Squash Tacos with Chipotle Black Beans by Avocado Pesto
Four Bean, Quinoa, & Veggie Tacos by Vegetarian Gastronomy
One-Tray Tacos with Fresh Mango Salsa by Lauren Caris Cooks *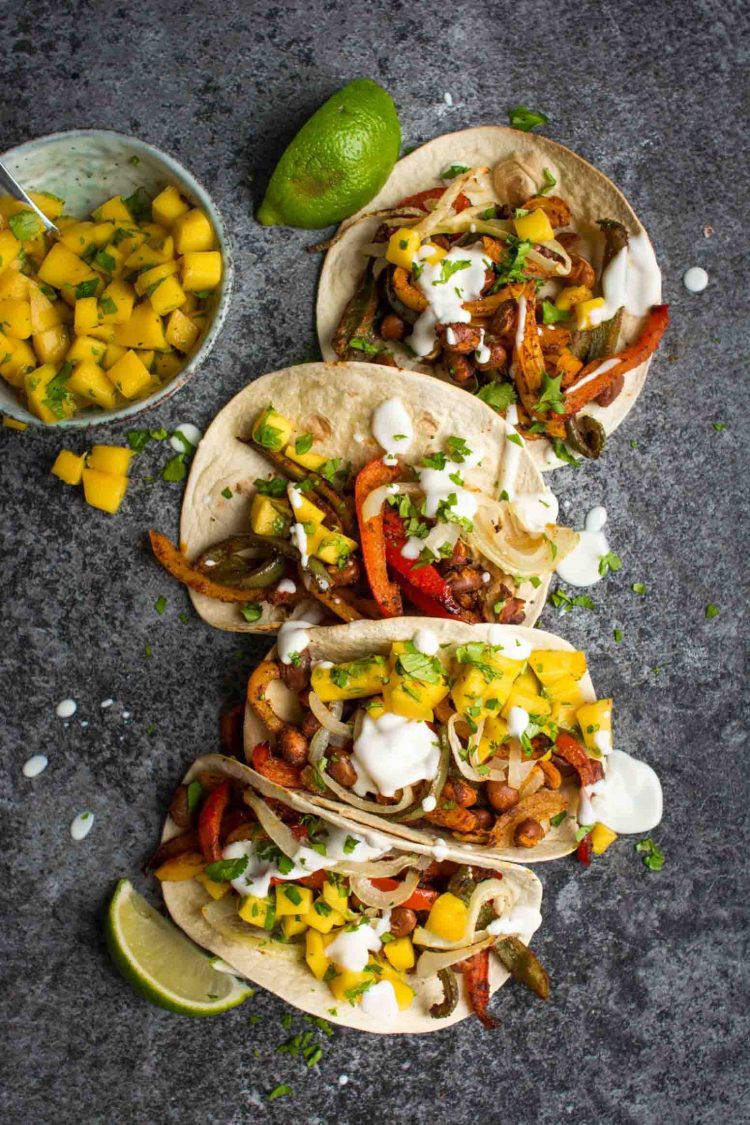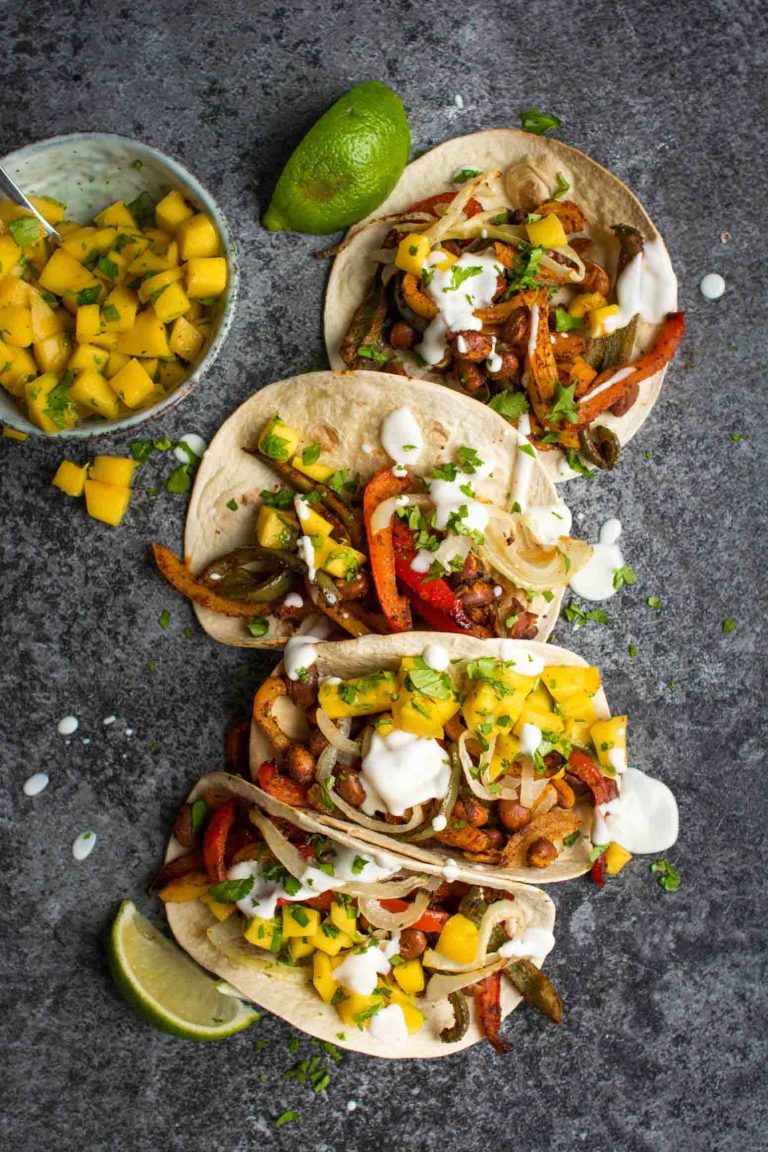 Vegan Buffalo Cauliflower Tacos with Cucumber Ranch by Vegetarian Gastronomy *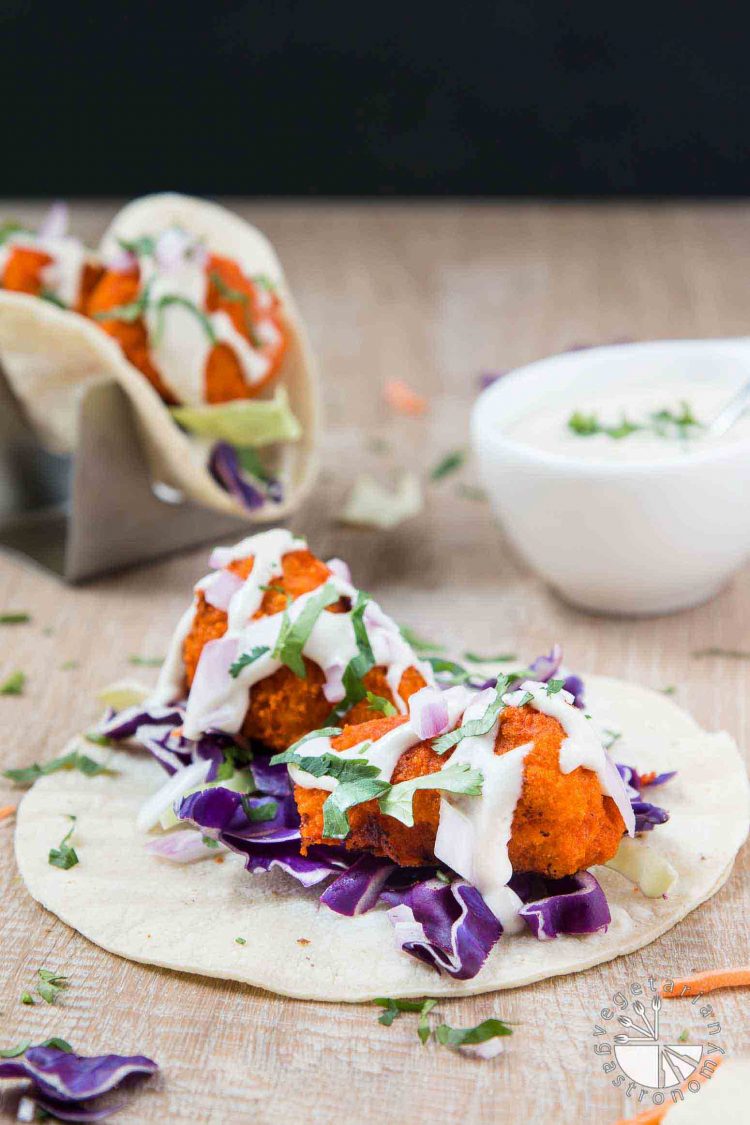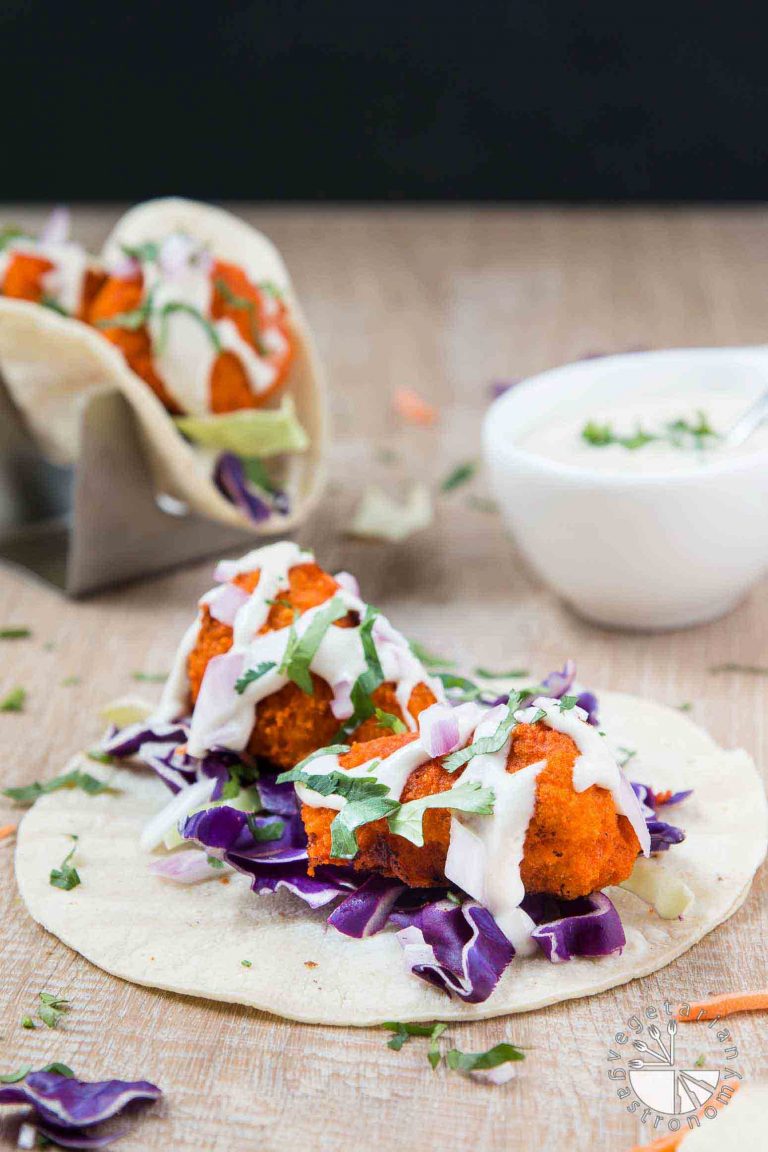 Lime & Cornmeal Crusted Potato Tacos by The Vegan 8
Jamaican Jerk Black Bean Tacos with Roasted Corn Tacos by Vegan Richa *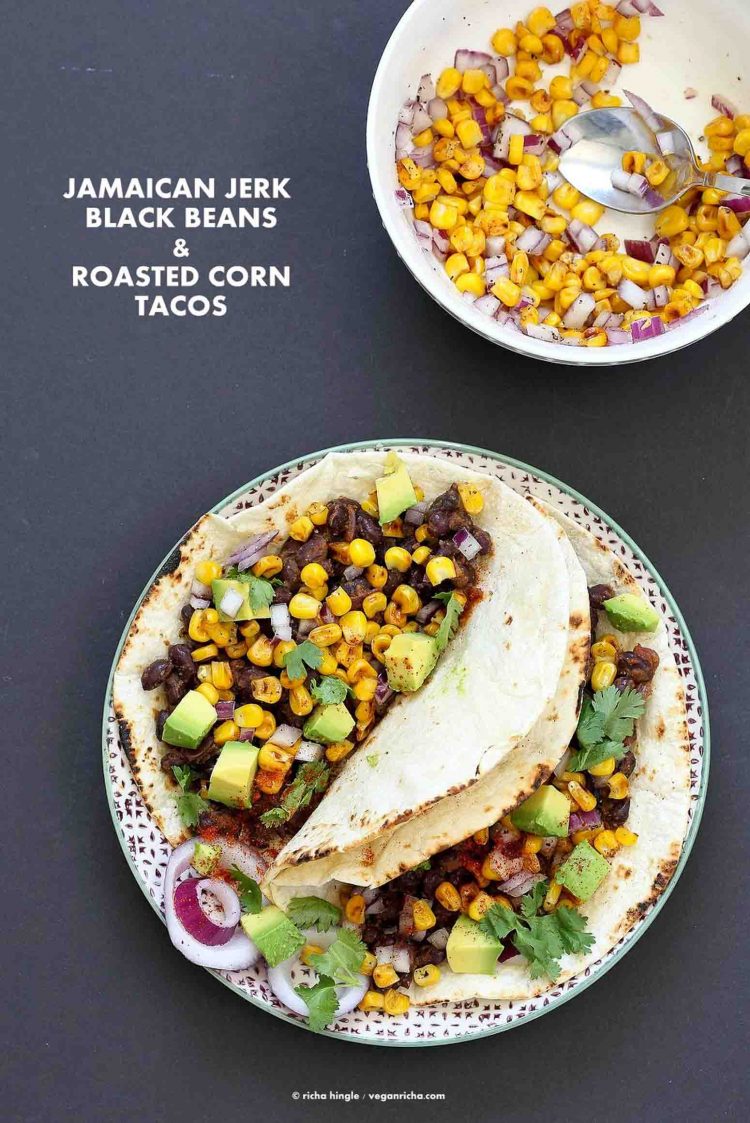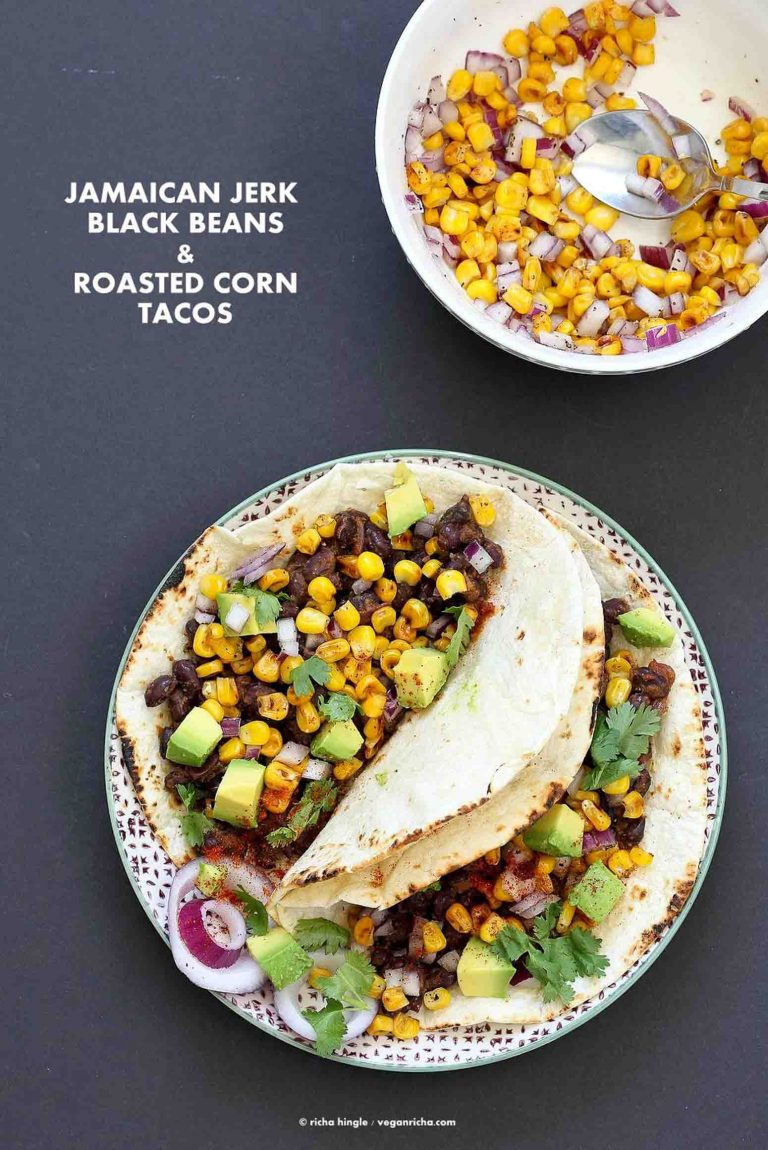 Saucy Portobello & Butternut Squash Tacos by Minimalist Baker *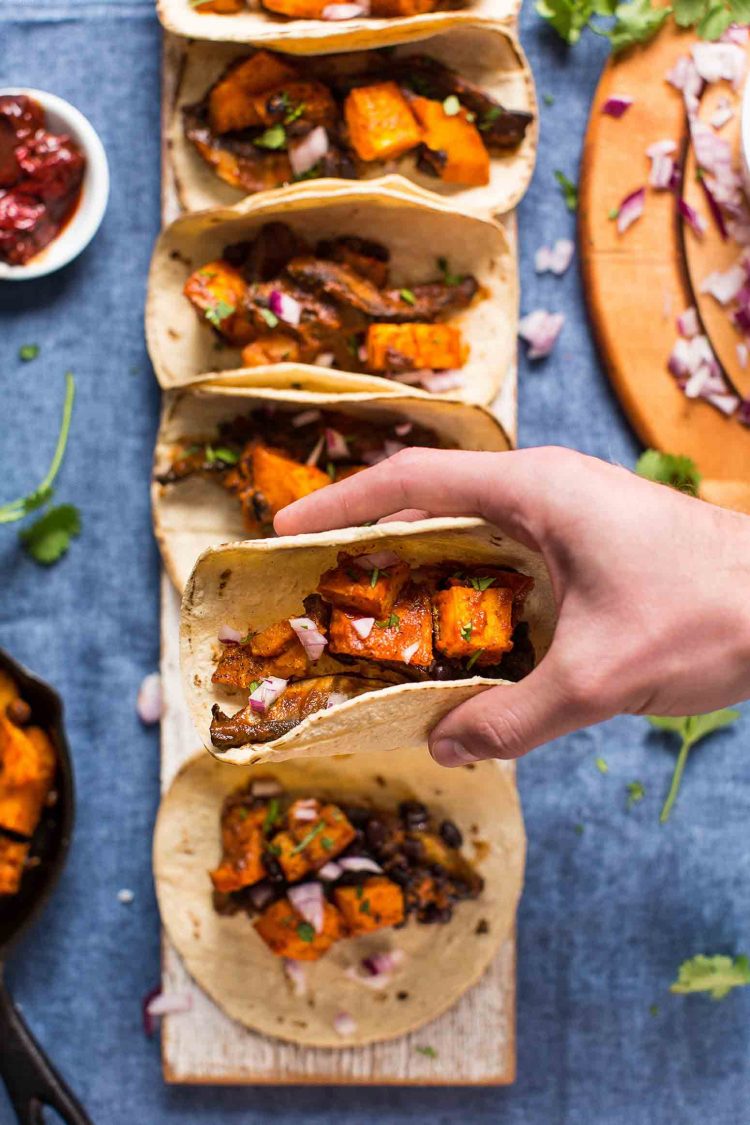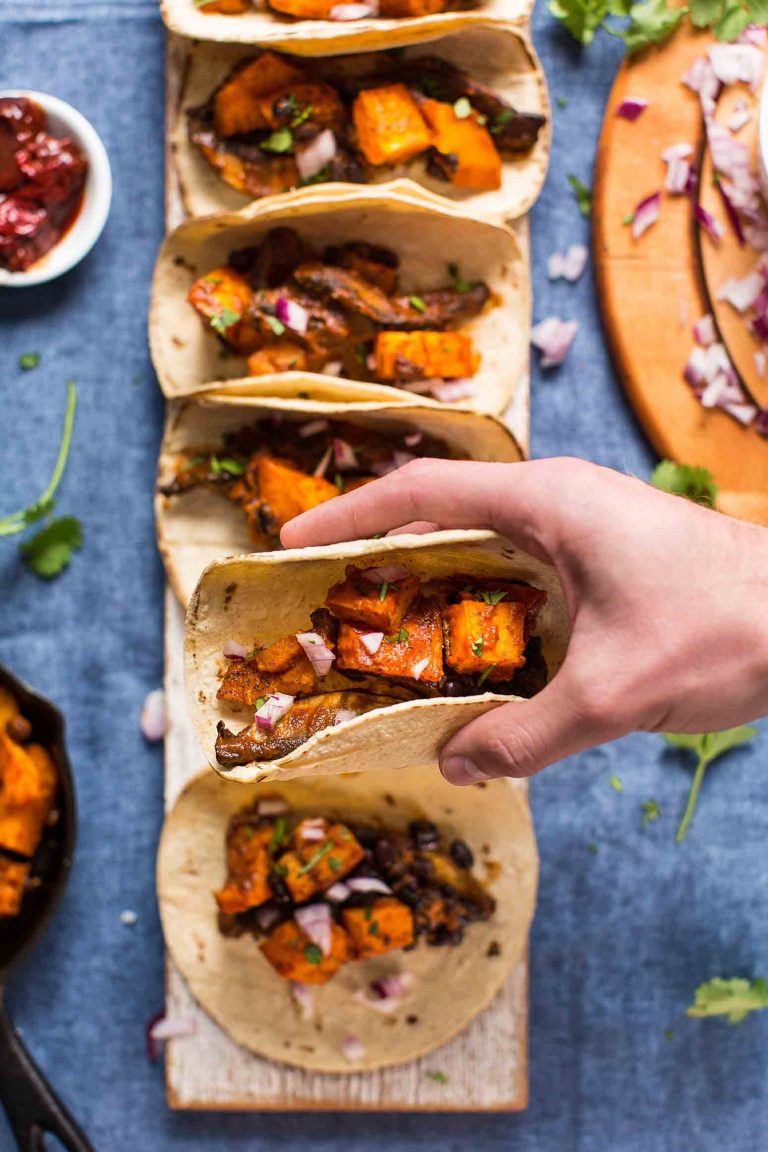 Roasted Portobello Tacos with Chimichurri Sauce by Connoisseurus Veg
Vegan Tacos with Lentil Walnut Meat by Vegan Heaven
Loaded Black Bean Tofu Tacos with Walnut Crumble by Vegetarian Gastronomy *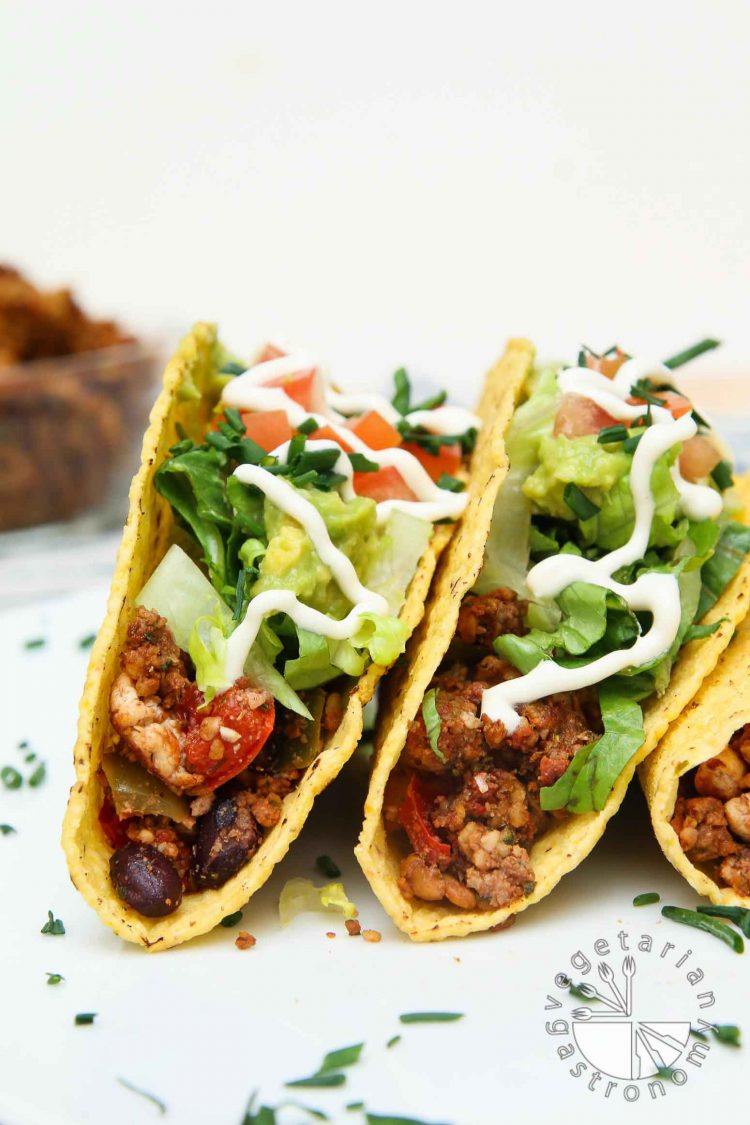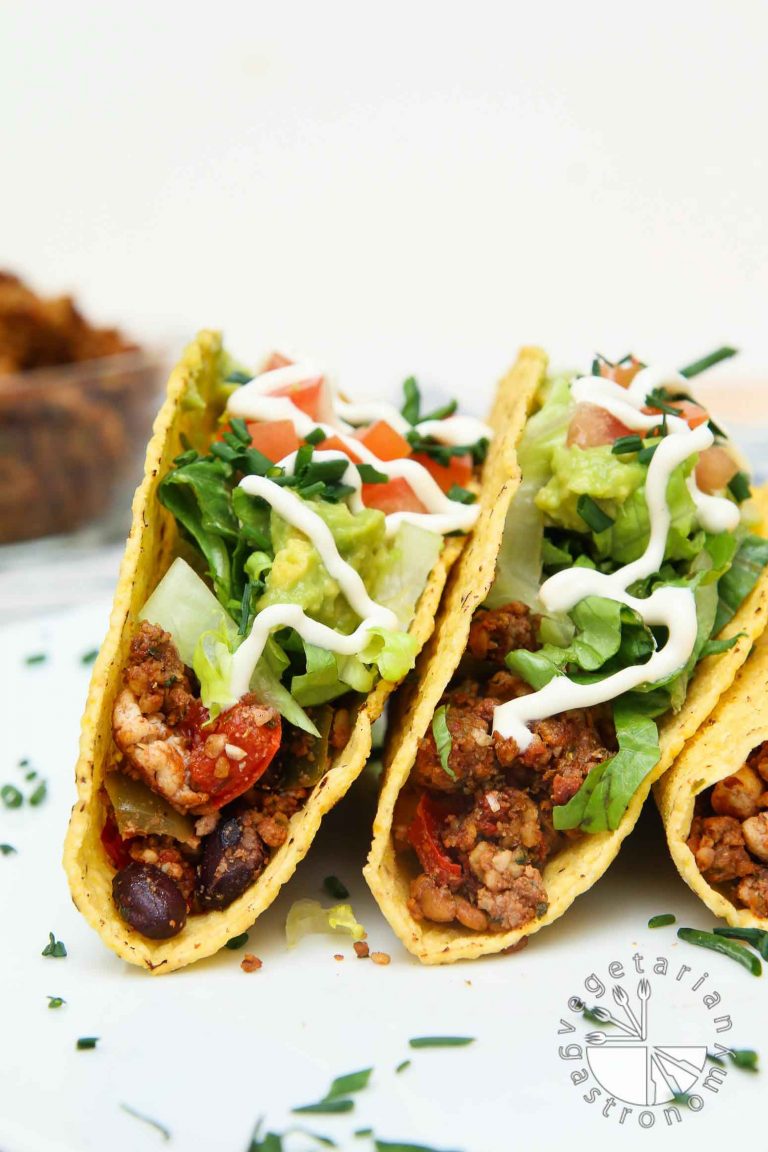 Bulgogi Jackfruit Street Tacos by Namely Marly *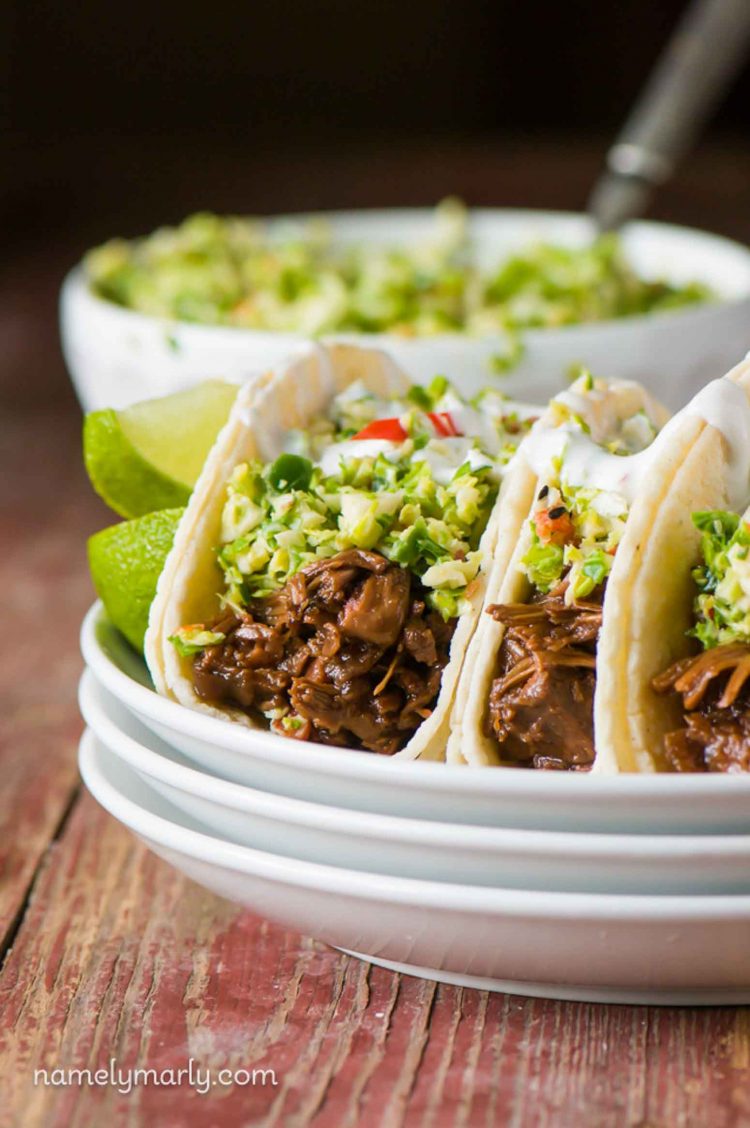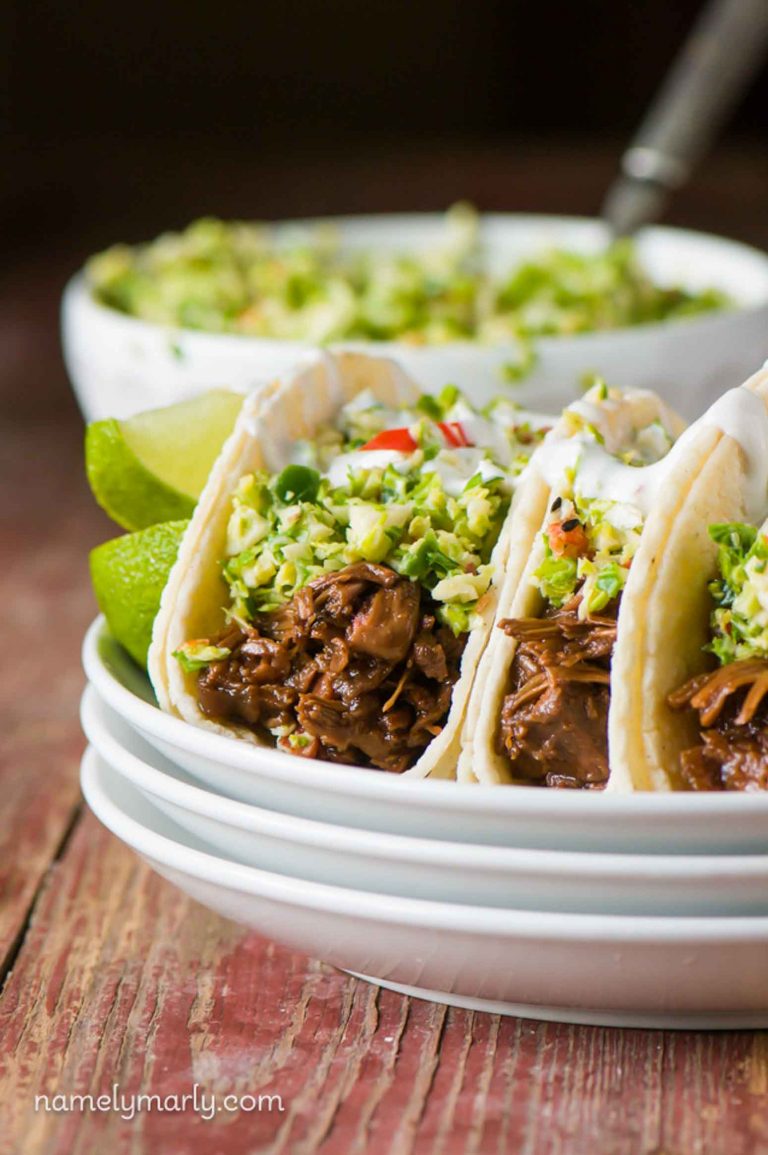 BBQ Pulled Carrot Tacos by Yep It's Vegan *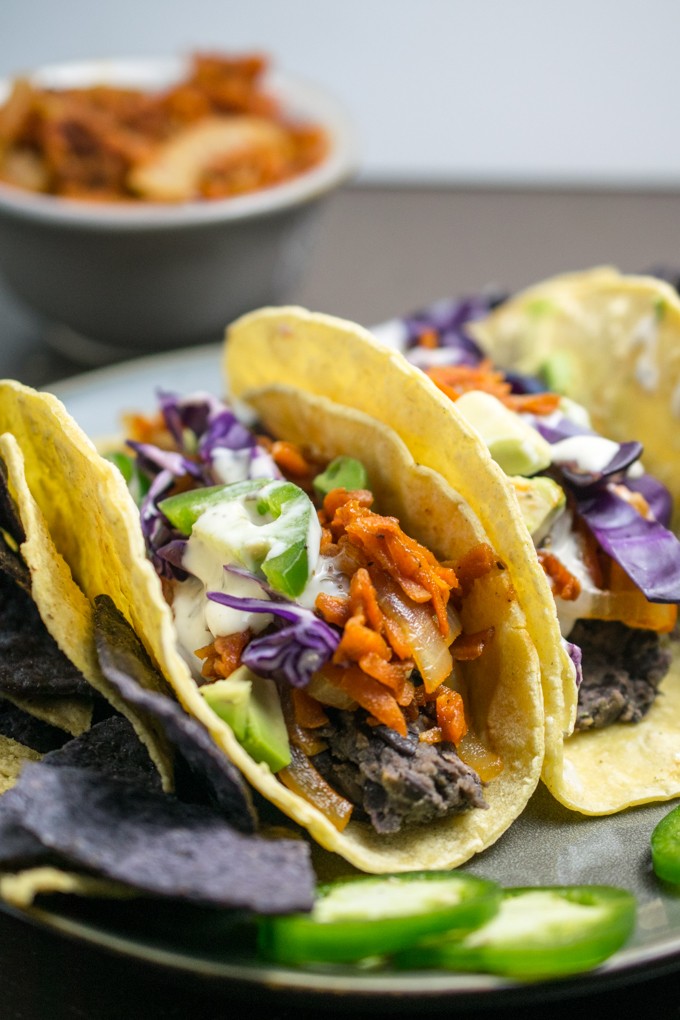 Chipotle, Black Bean, & Roasted Veggie Tacos by Vegetarian Gastronomy
Sweet Potato Tacos with Avocado Salsa by The Rustic Foodie
Quinoa Taco Meat by Minimalist Baker *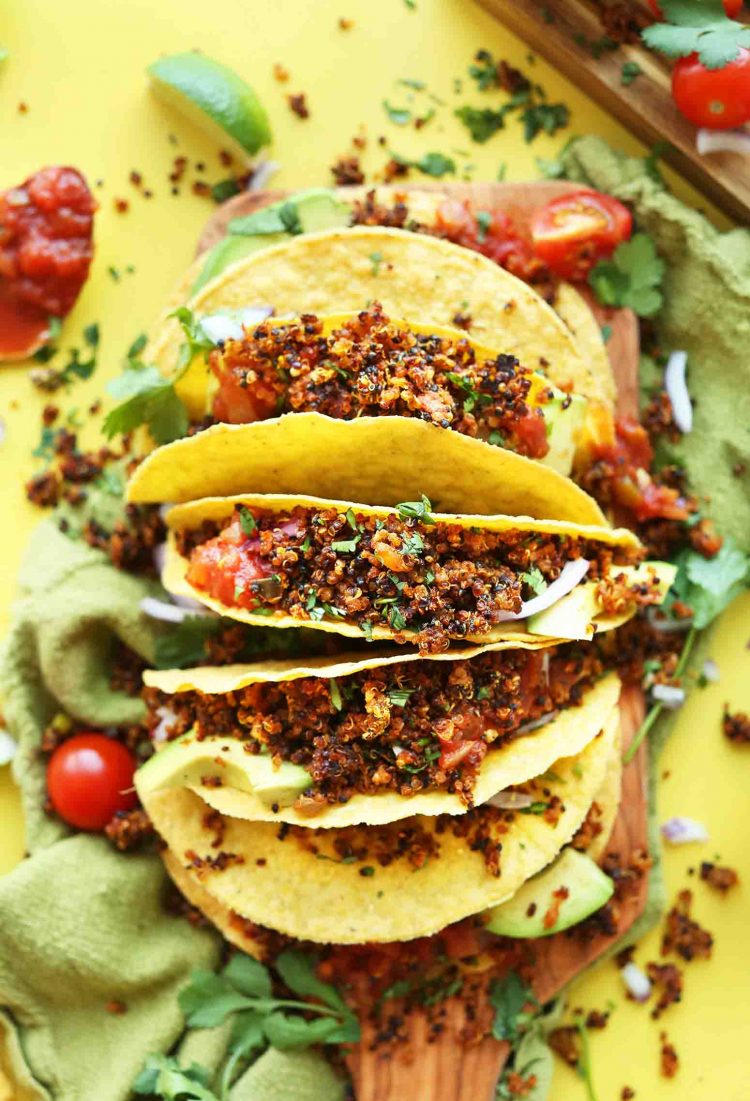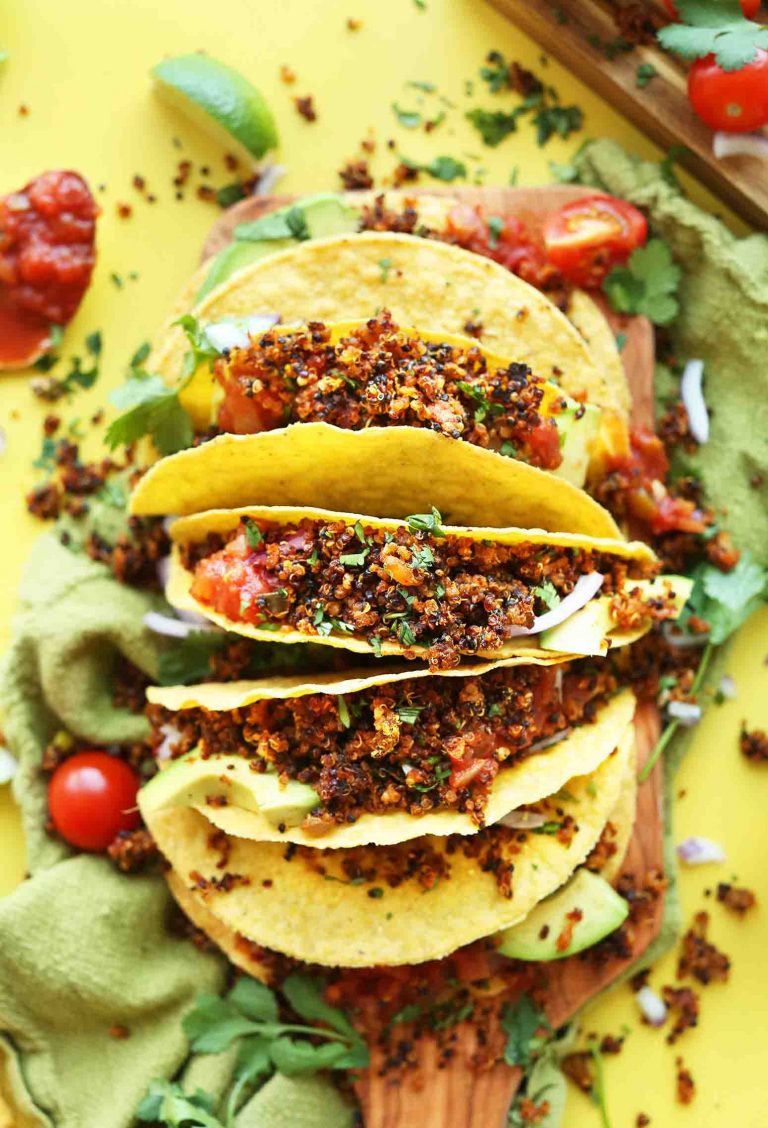 Napoles, Black Bean, & Potato Rolled Tacos with Smoky Taco Cream by Veggies Don't Bite *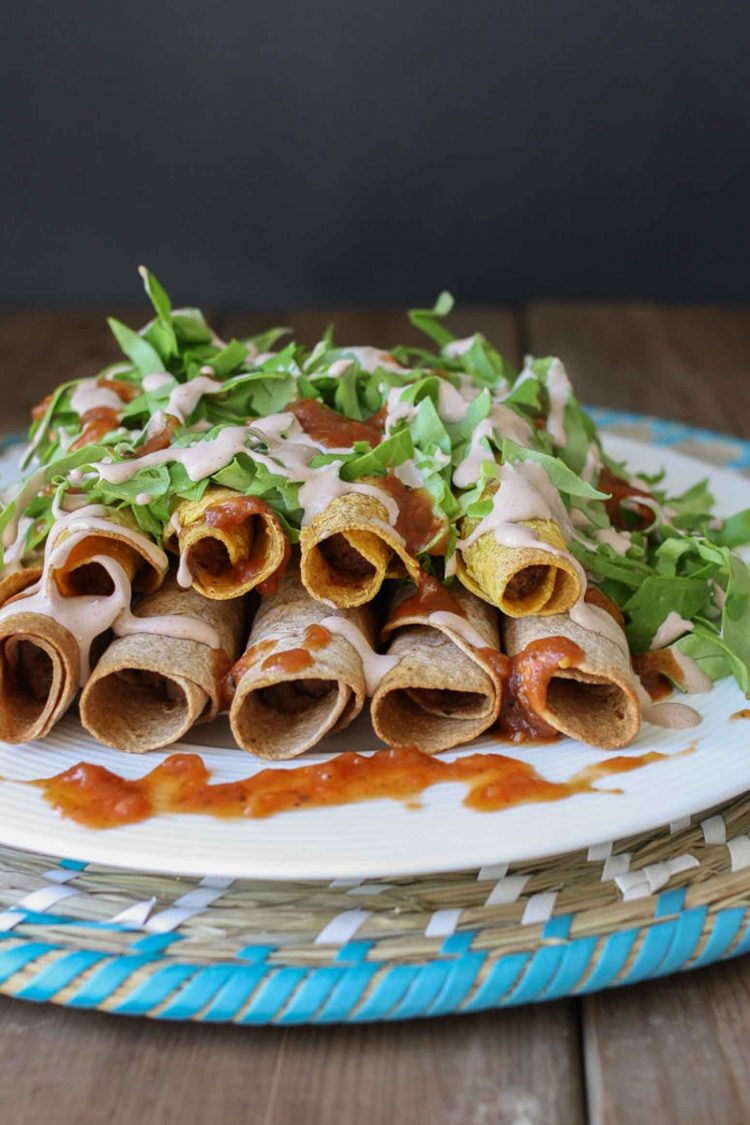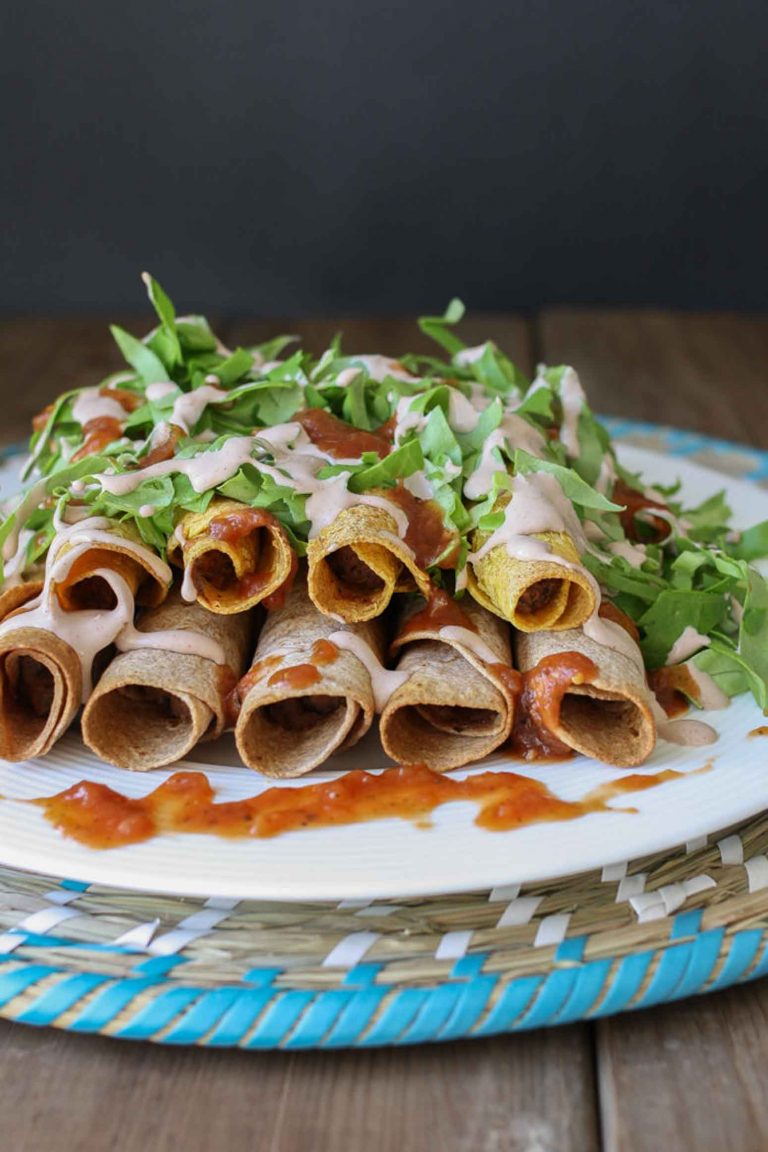 Roasted Balsamic Portobello Tacos with Spicy Red Pepper Sauce by Vegetarian Gastronomy *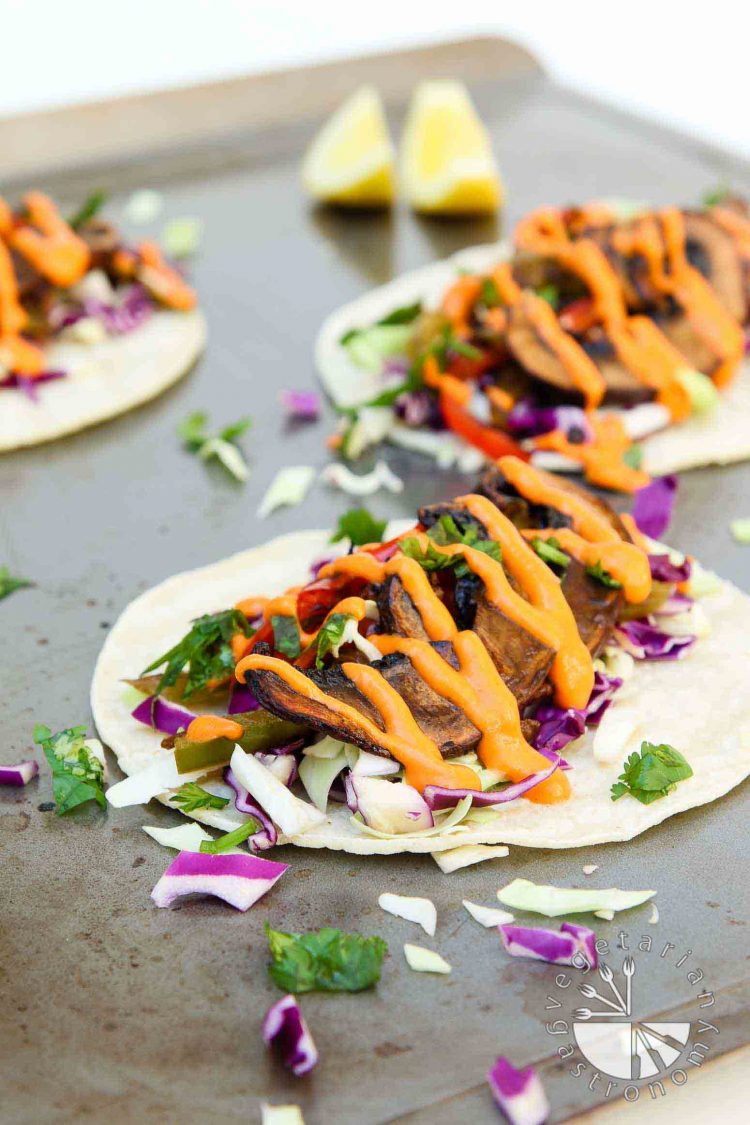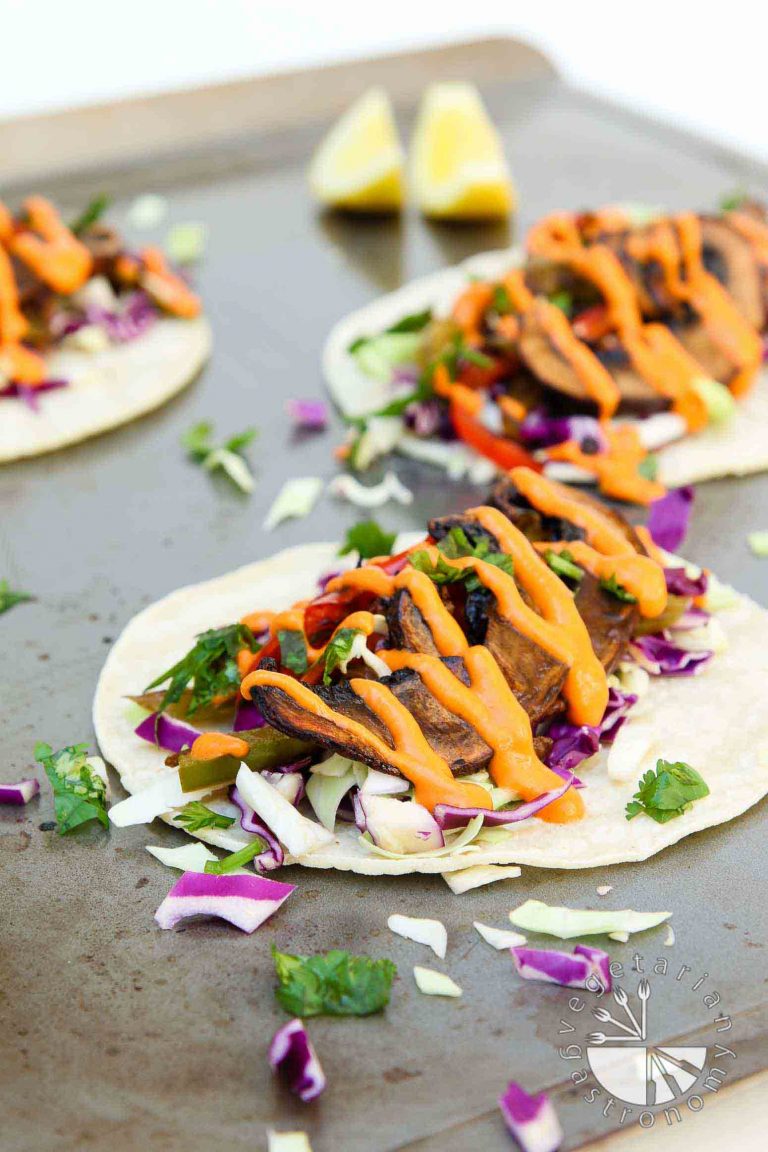 Lentil Picadillo by Thyme and Love *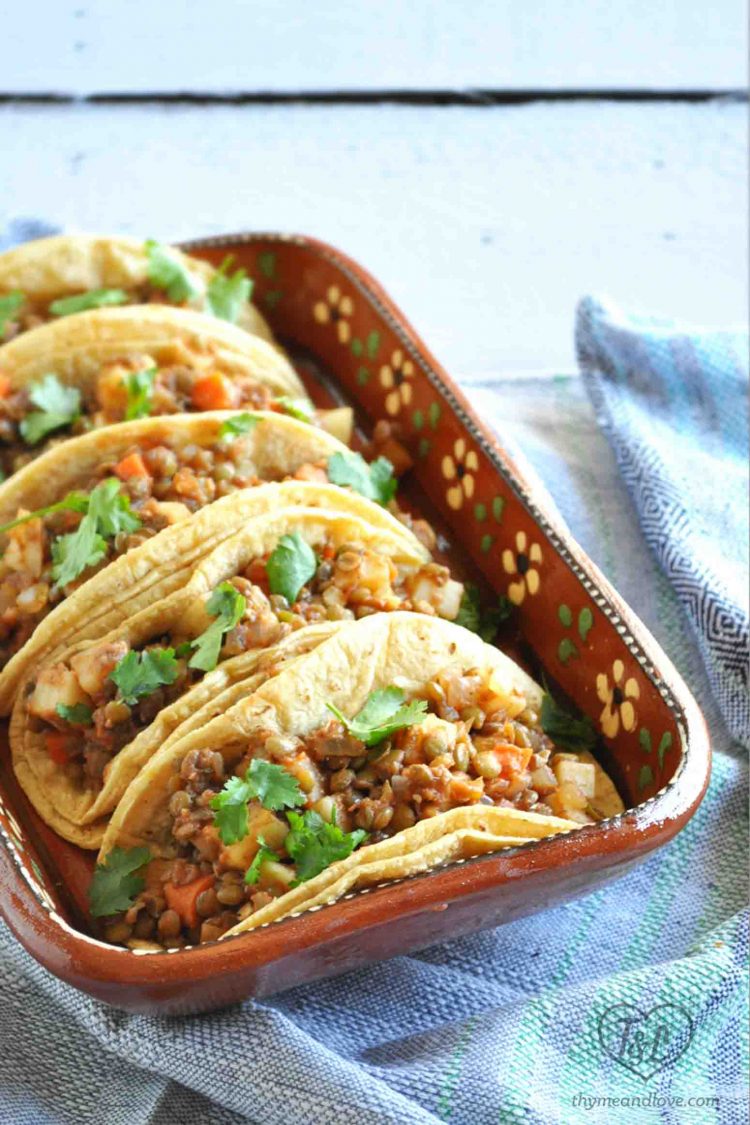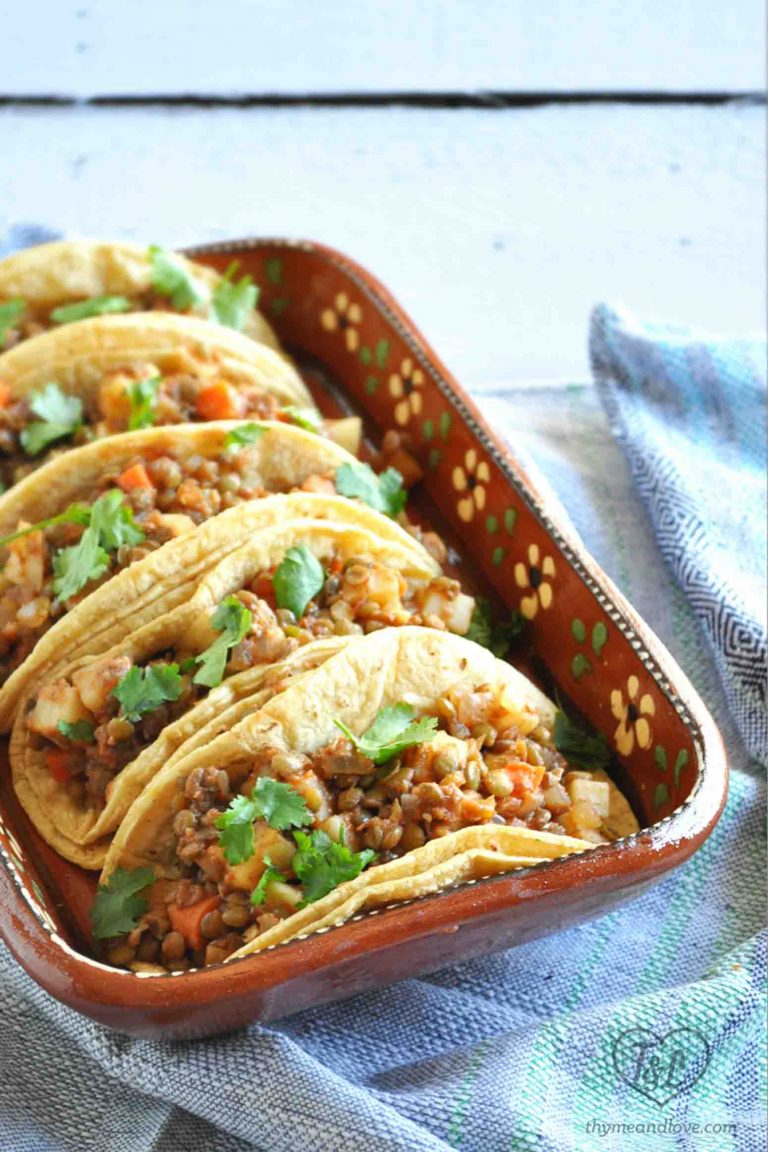 Raw Strawberry Mango Avocado Tacos by Veggies Save The Day
Vegan Teriyaki Tofu Tacos with Roasted Pineapple Salsa by Rabbit and Wolves
Cornmeal Baked Avocado Tacos by Create Mindfully *