From sweet to savory, healthy, and many also gluten-free…I've got you PUMPKIN covered for the holidays with these 40 Vegan Pumpkin Recipes!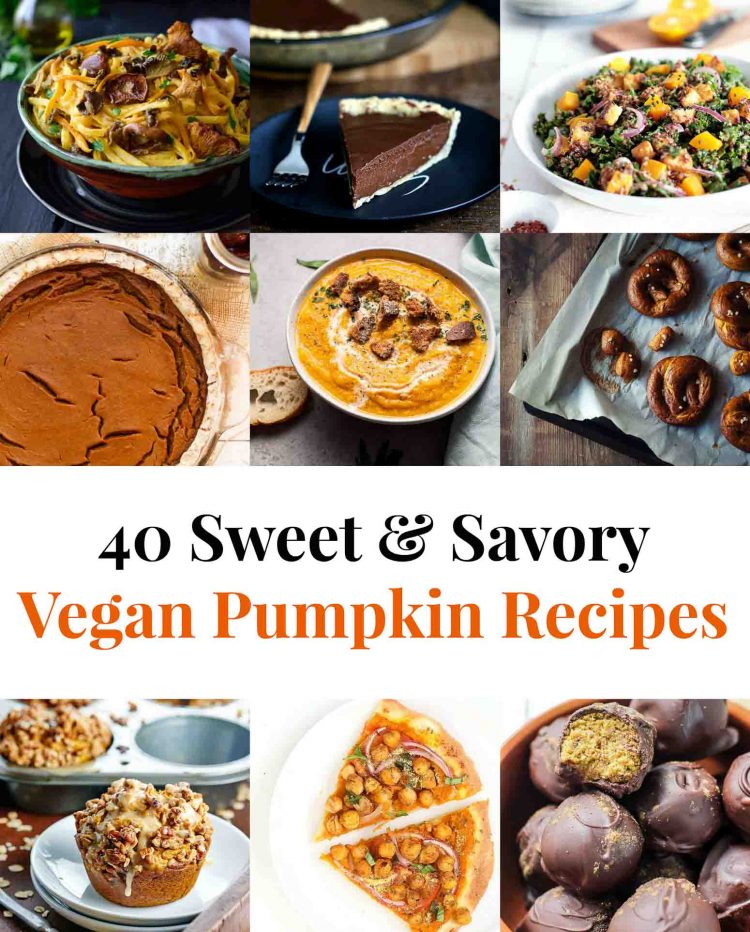 Can you believe the winter holiday season is already here?  Decorating your home, prepping for the holidays, figuring out plans with family and friends, making travel arrangements, etc…for us, the months of November and December fly by quickly and before we know it, another year has passed.
Along with all the holiday madness comes all the delicious food! My head has been spinning the past few months with all sorts of seasonal recipes I intended to create and share with you. Some of them you've seen and some exciting recipes I can't wait to share with you soon. But there are others that I just didn't have the time to develop this past month. You can say we've already had our fair share of colds and fevers in the past month.  Ugh… Not fun.  Hopefully that just means we've filled our sick quota for the rest of the year 🙂
One of my favorite ingredients for the Fall and Winter months is PUMPKIN. At the beginning of Fall, I usually stock up on pumpkin puree. Unfortunately, apart from the Pumpkin Pecan Breakfast Cookies that I've made, the amount of pumpkin that's been used in our house these past few months has been at a low. Instead, we've been on survival mode, with more savory nutrient packed meals to get us back on our feet.
It's not to say you won't be seeing a few pumpkin recipes from me in the near future. Who says pumpkin recipes are only during the fall and winter.  Plus, there's really no such thing as too much pumpkin if you ask me.
For now, to make it up to you guys, I've pulled together this amazing collection of 40 Sweet & Savory Vegan Pumpkin Recipes that your family and friends will love. From sweet pumpkin recipes to savory pumpkin recipes, all healthy, and many also gluten-free…I've got you PUMPKIN covered for the holidays!
So whether you're hosting a family dinner at your house, or taking a dish to a potluck, check out roundup of delicious vegan pumpkin recipes!
Vegan Pumpkin Recipes
Savory Appetizers & Soups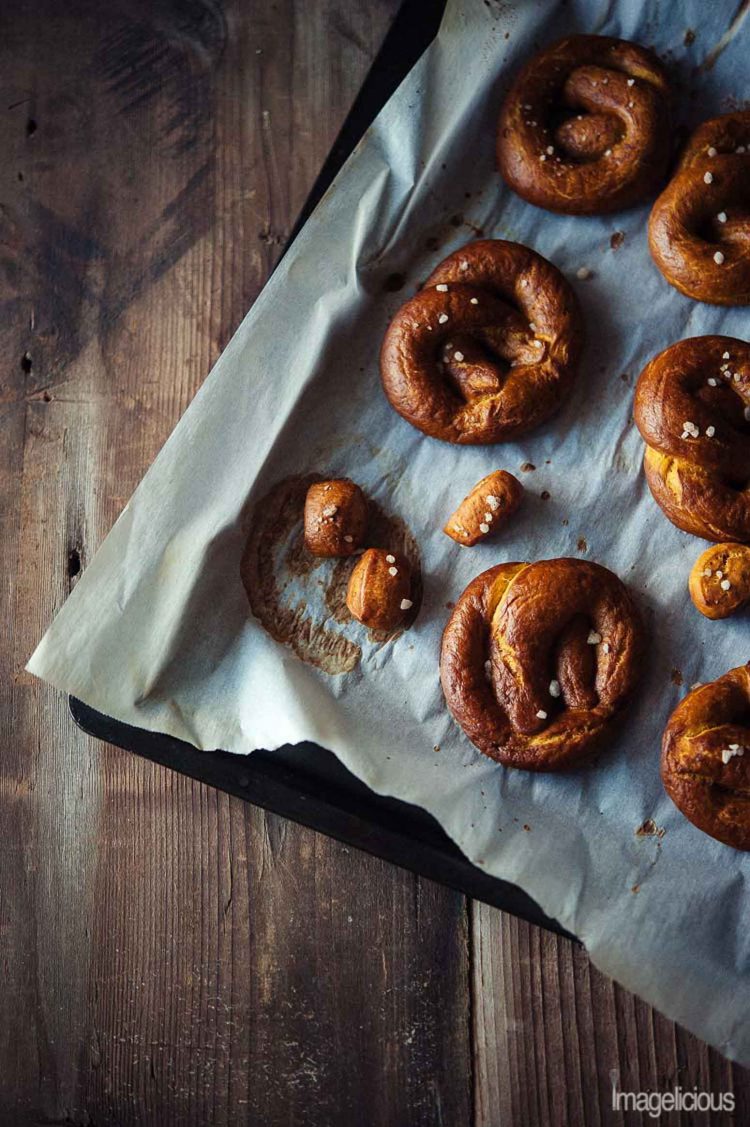 Easy Vegan Pumpkin & Chili Infused Oil Pretzels – Imagelicious *
Curry Pumpkin Dip – Kitchen Gidget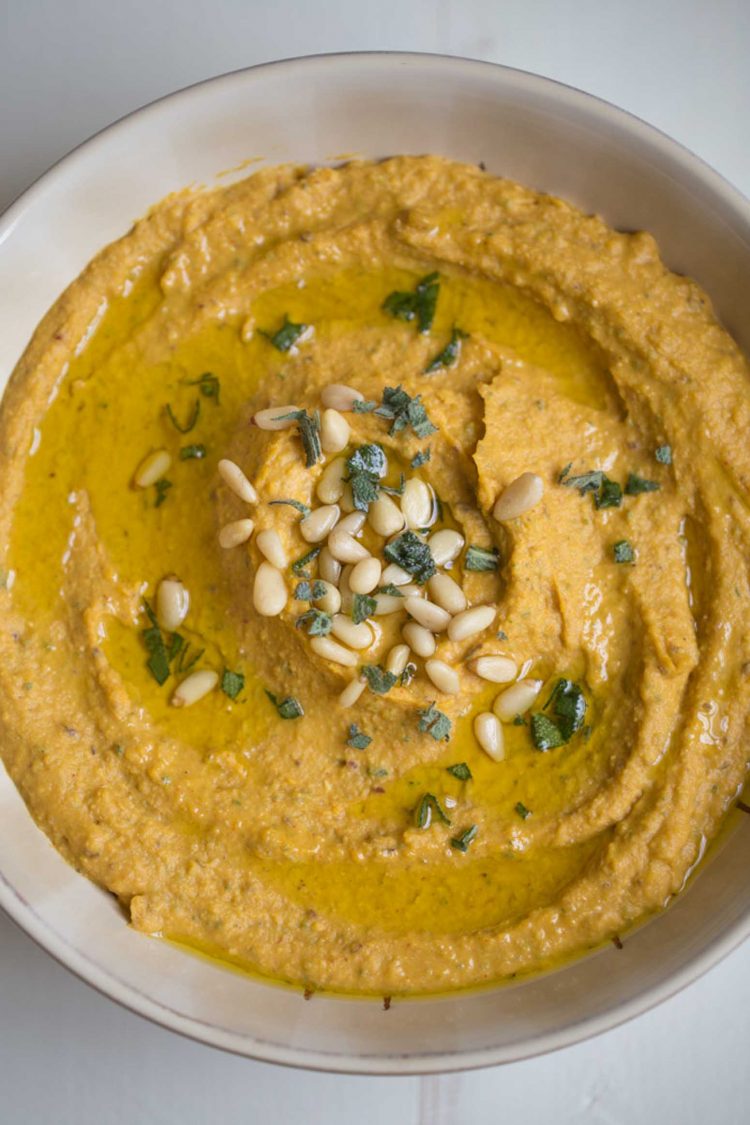 Pumpkin Hummus with Sage & Cranberries – This Gal Cooks *
Pumpkin Garlic Knots – Yep It's Vegan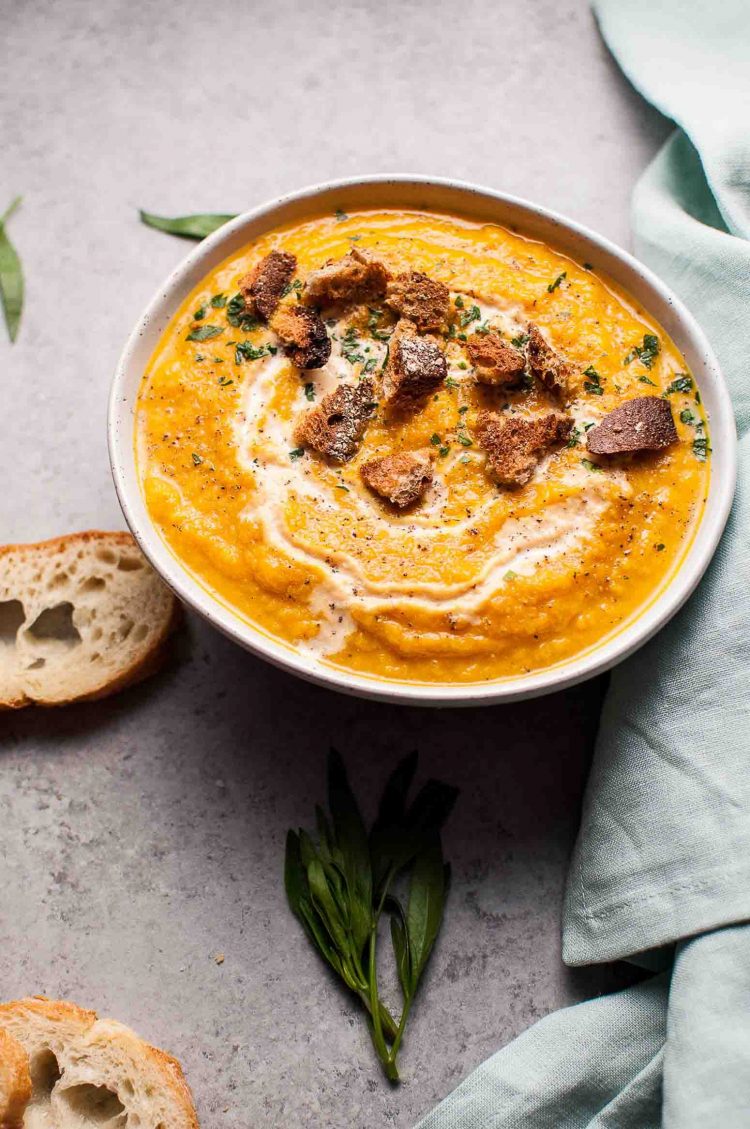 Pumpkin & Cauliflower Soup with Ginger – Salt & Lavender *
10-Minute Thai Peanut Butter & Pumpkin Soup – It Doesn't Taste Like Chicken
Savory Main Dishes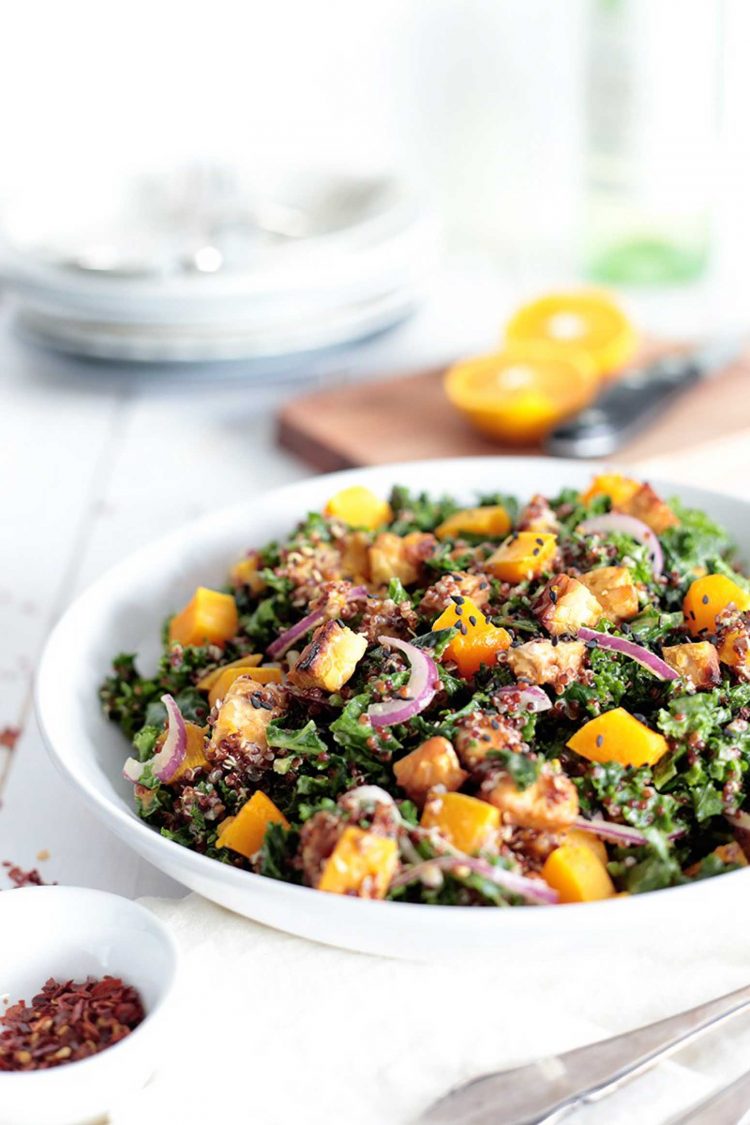 Quinoa Pumpkin & Kale Salad with Tempeh – Green Envi *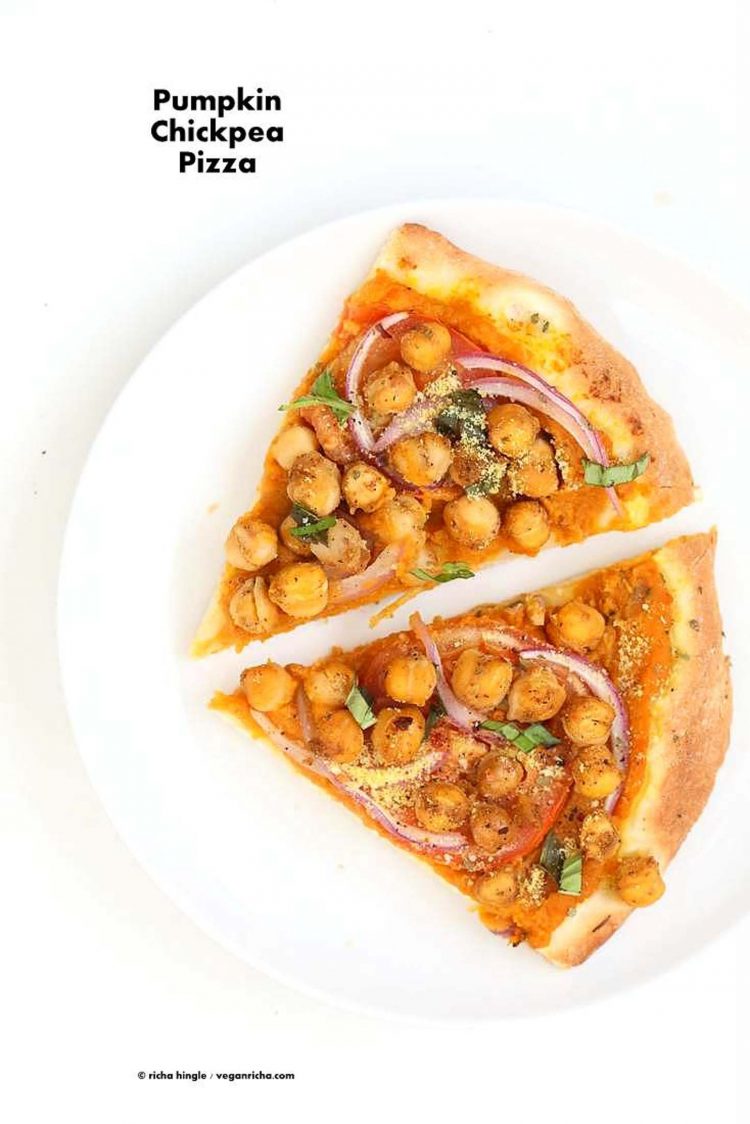 Chickpea Pumpkin Veggie Pizza – Vegan Richa *
Barley Risotto with Pumpkin and Rosemary – The Petite Cook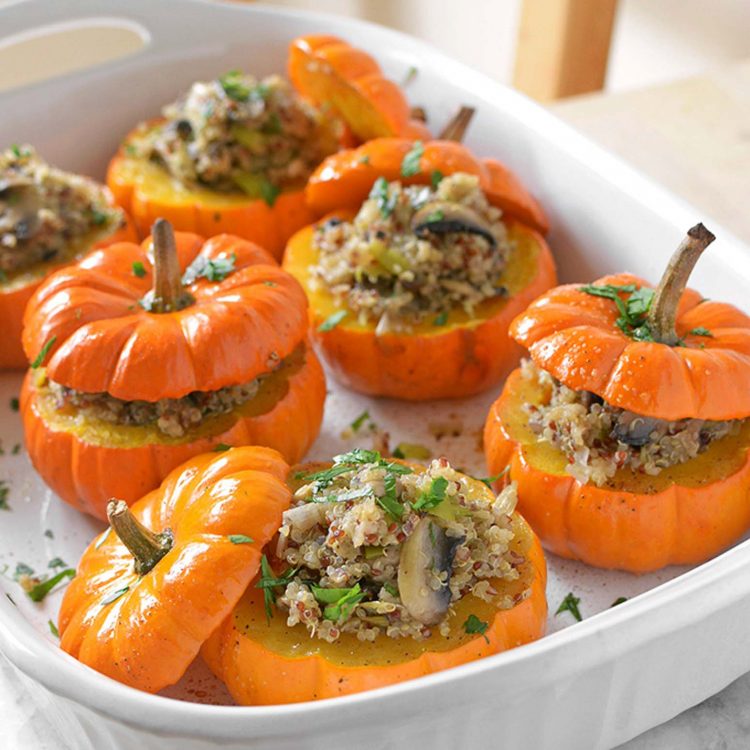 Savory Mushroom and Quinoa Stuffed Mini-Pumpkins – Simple Seasonal *
Vegan Pumpkin Sage Risotto – Veganosity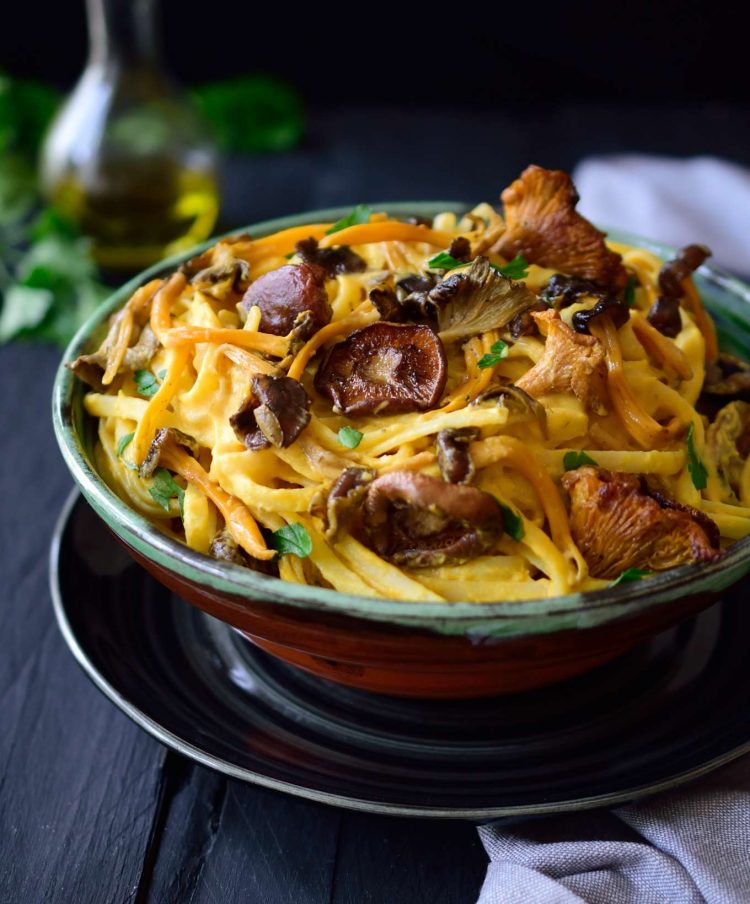 Vegan Pumpkin Pasta Sauce with Wild Mushrooms – Cilantro and Citronella *
Pies & Cheesecake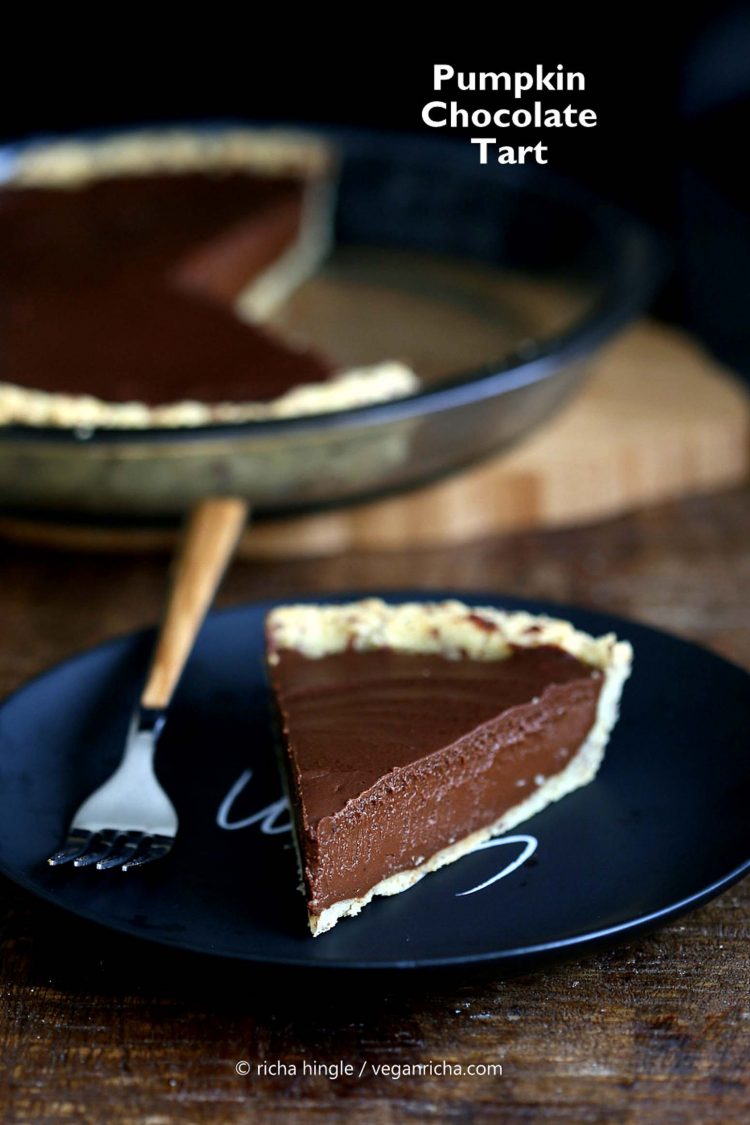 Vegan Chocolate Pumpkin Pie with Almond Crust – Vegan Richa *
Maple Cream Pumpkin Cheesecake – Spabettie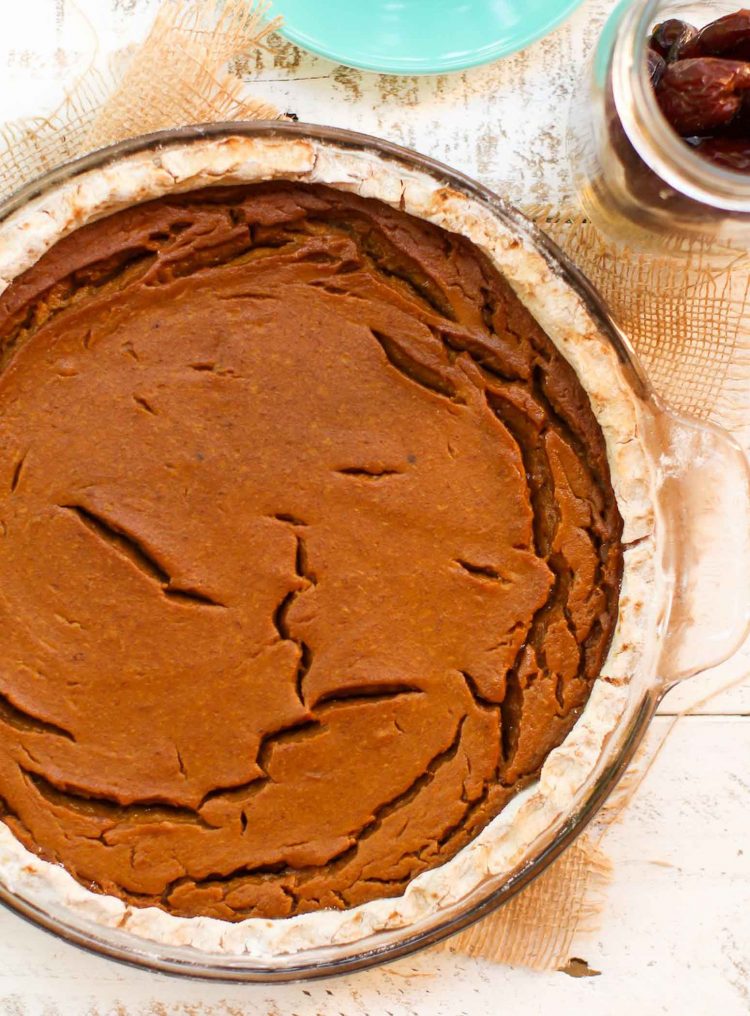 Fruit Sweetened Pumpkin Pie – Feasting on Fruit *
Healthy Pumpkin Pie Parfait with Coconut Whip – I Love Vegan
Baked Pumpkin Cheesecake – Unconventional Baker
CAKE, CUPCAKES, BROWNIES, ICE CREAM, & COOKIES
Vegan Pumpkin Spice Cake with Cream Cheese Frosting – Fragrant Vanilla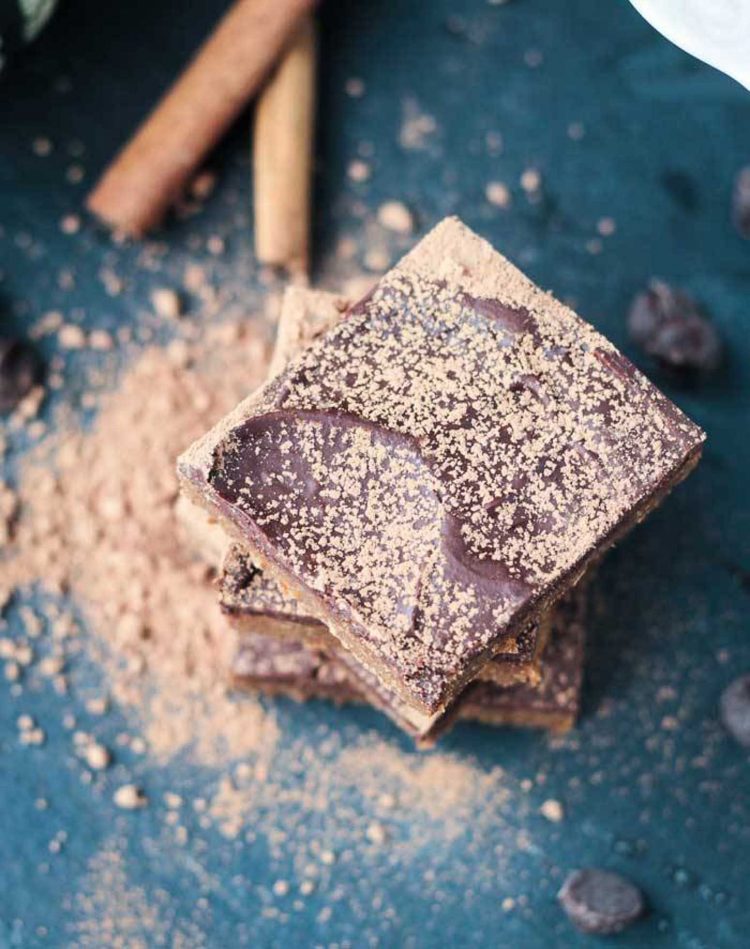 Pumpkin Fudge Brownies – Veggie Inspired Journey *
Pumpkin Molasses Cupcakes with Salted Caramel Frosting – Veggies Don't Bite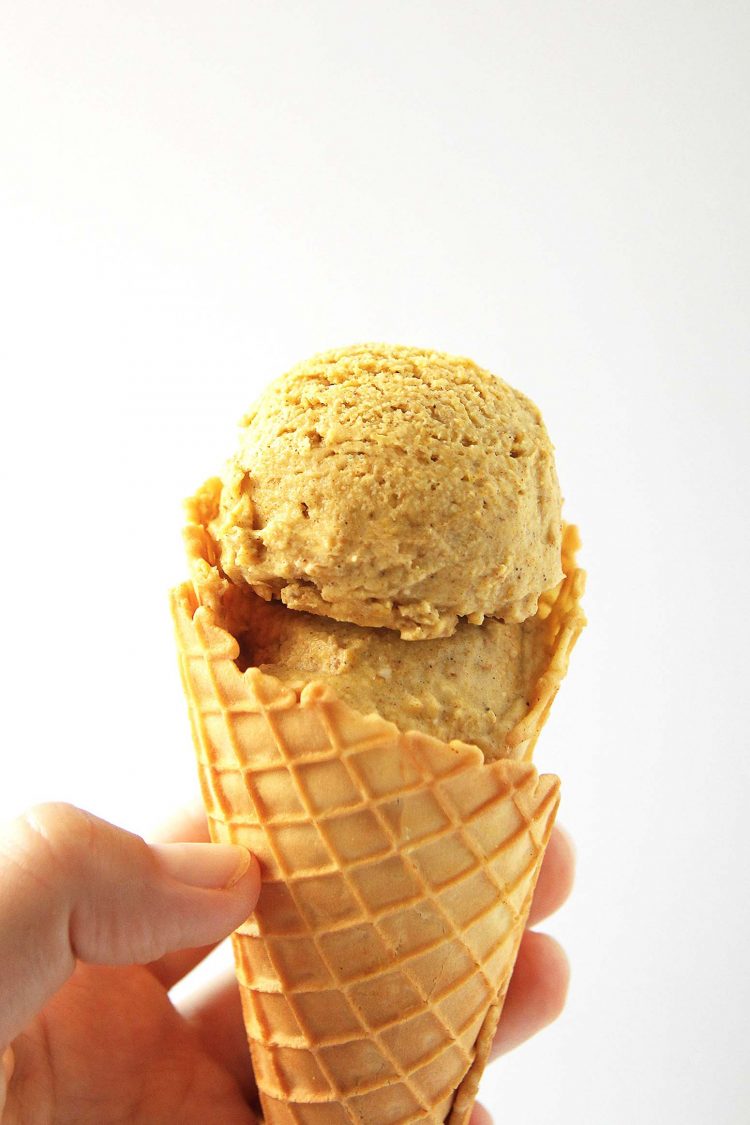 Dairy-Free No Churn Pumpkin Spice Ice Cream – Leelalicious *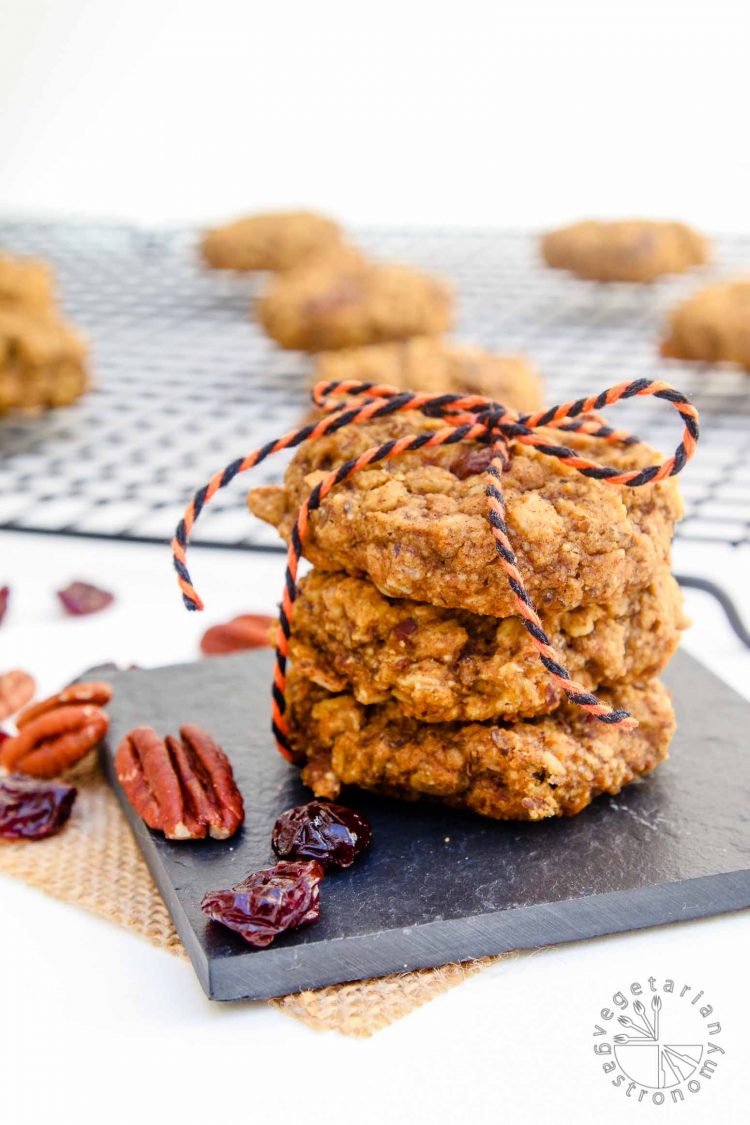 Pumpkin Pecan Breakfast Cookies *
NO-BAKE BALLS & SNACKS
No Bake Pumpkin Walnut Balls – Tasting Page
Raw Pumpkin Pie Energy Balls – Made by Luci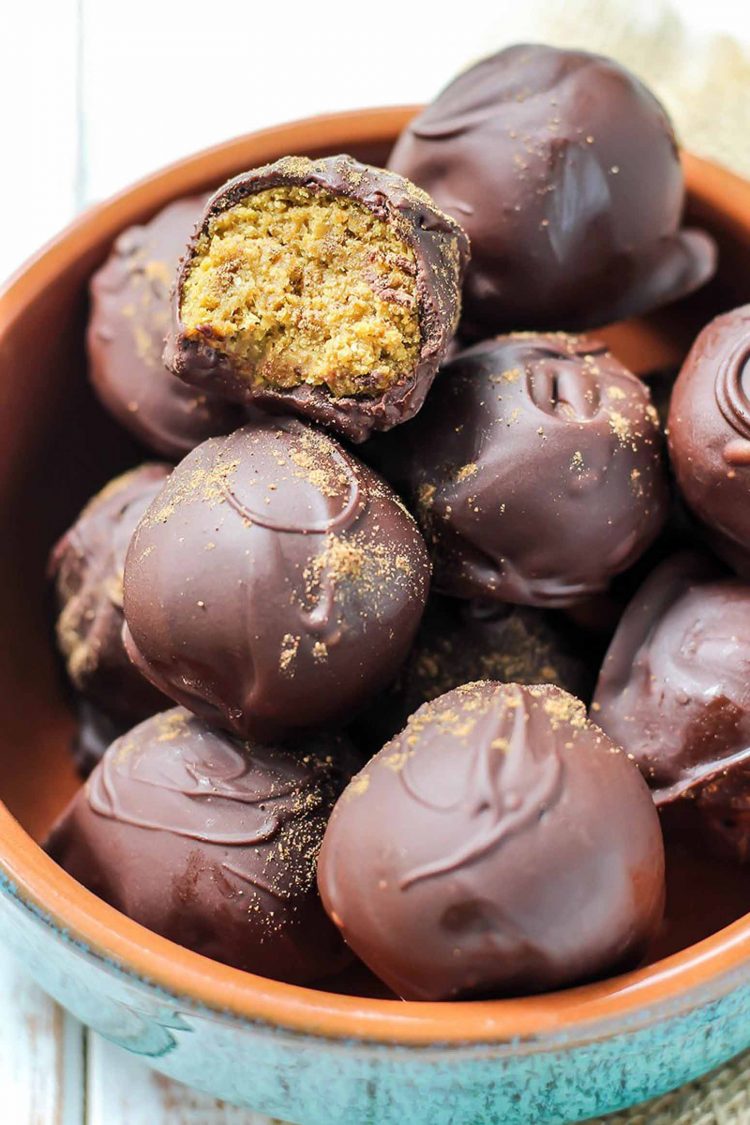 Vegan Pumpkin Spice Latte Truffles – Fit Mitten Kitchen *
No-Bake Pumpkin Chocolate Cookie Dough Bitess – Beaming Baker
OATMEAL, BREADS, SCONES, & MUFFINS
Pumpkin Spice Latte Overnight Oats with Maple Pepitas – Domesticate-Me
Vegan Baked Pumpkin Oatmeal – V Nutrition and Wellness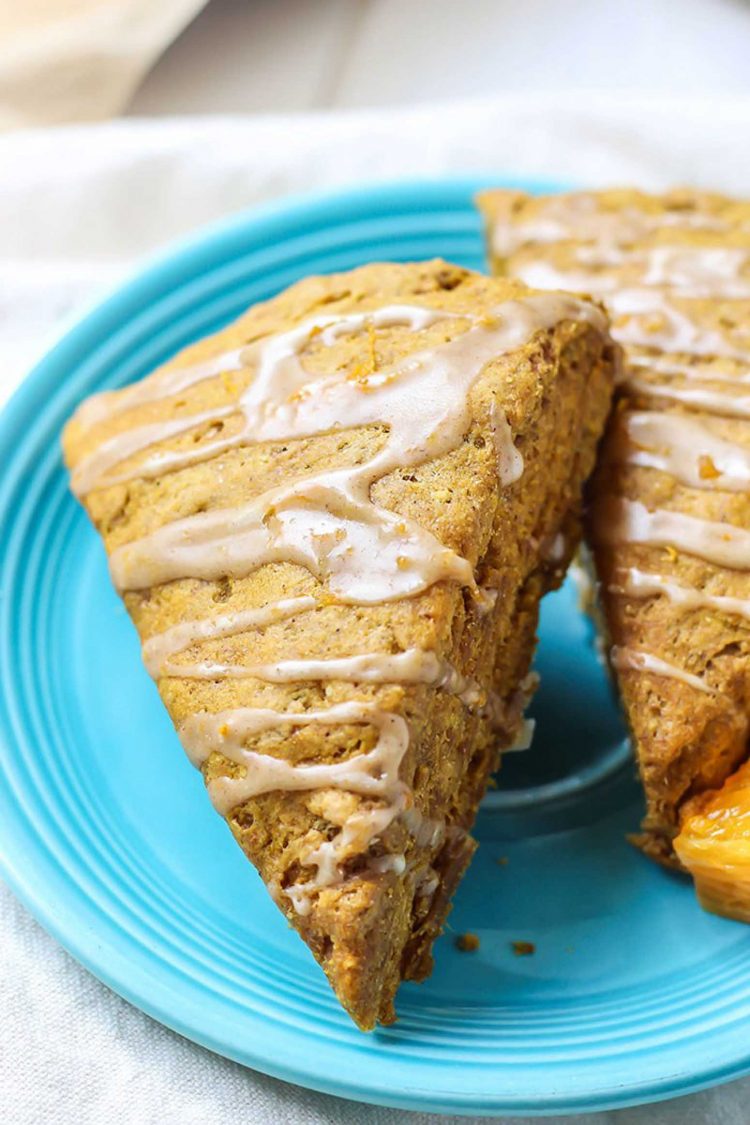 Whole Wheat Vegan Pumpkin Scones with Cinnamon Orange Glaze – Fit Mitten Kitchen*
Vegan, Gluten-free Pumpkin Spice Muffins – Delightful Adventures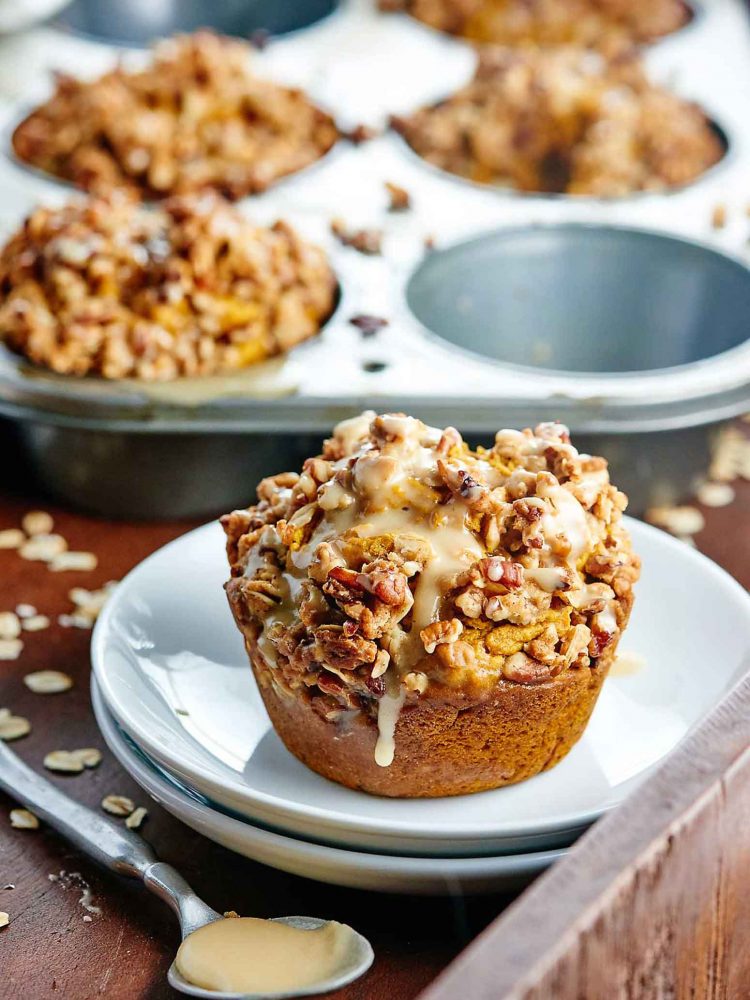 Vegan Pumpkin Muffins – Show Me The Yummy *
Pumpkin Molasses Muffins – Unconventional Baker
DONUTS & PUDDING
Baked Chia Pumpkin Pie Donuts – Wholefood Bellies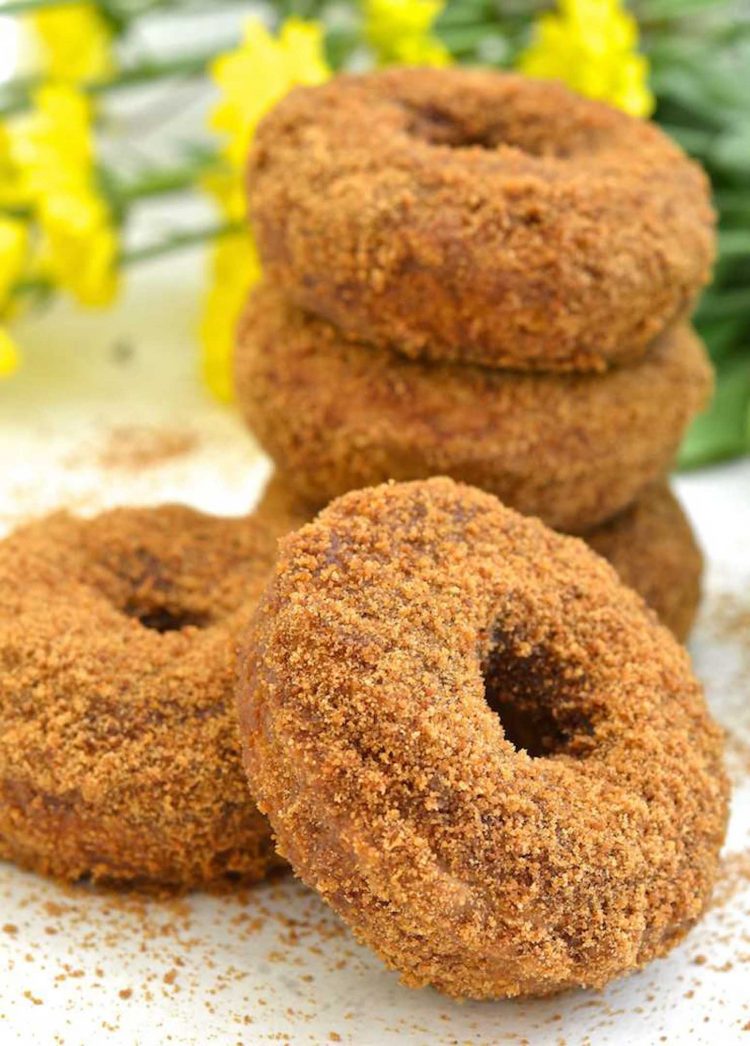 Pumpkin Orange Donuts – A Virtual Vegan *
Pumpkin Pie Chia Pudding – Veggies Save The Day
Vegan Pumpkin Pudding – Green Evi
DRINKS
Vegan Pumpkin Pie Protein Shake – Eating by Elaine
Vegan Pumpkin Spice Latte – Vegan Huggs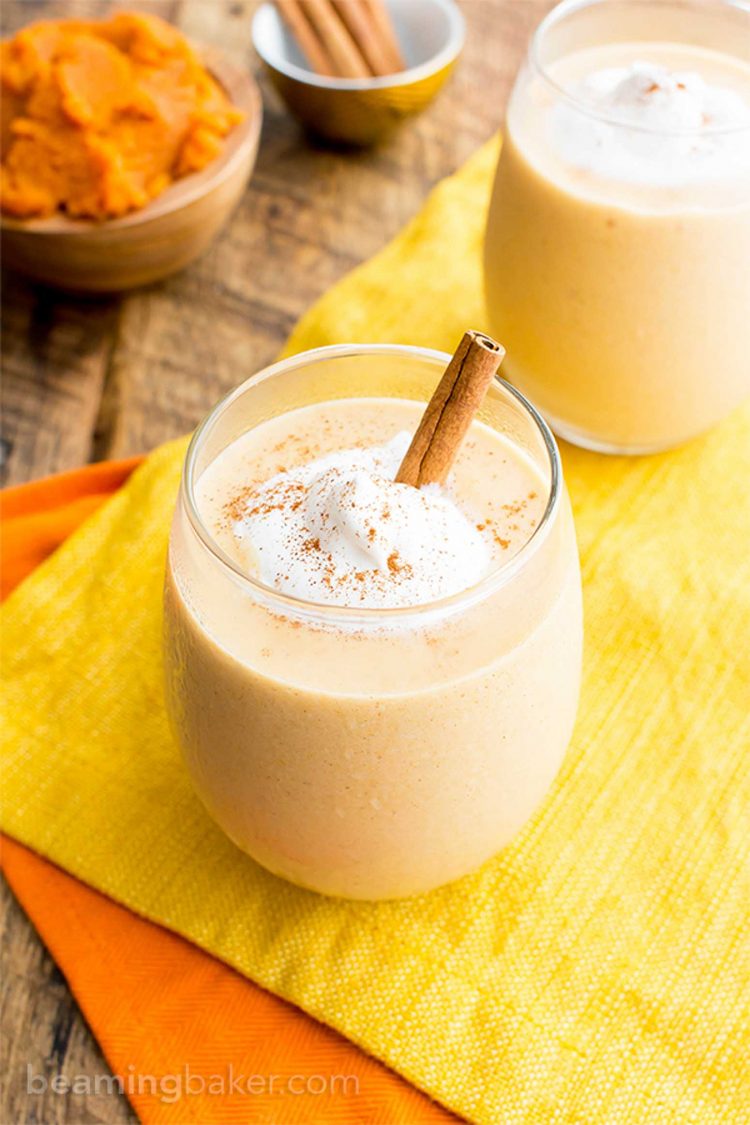 Vegan Pumpkin Pie Smoothie – Beaming Baker *
Please note: All photos contained in this post are copyrighted by their respective blog owners and are used here with permission.