Looking for something special to do this Mother's Day? Find out what why BRUNCH is part of your answer, what my ideal Mother's Day looks like, and why you should make one or more of these 15 Vegan Brunch Recipes this Sunday! From sweet to savory, this roundup is full of my absolute personal favorites!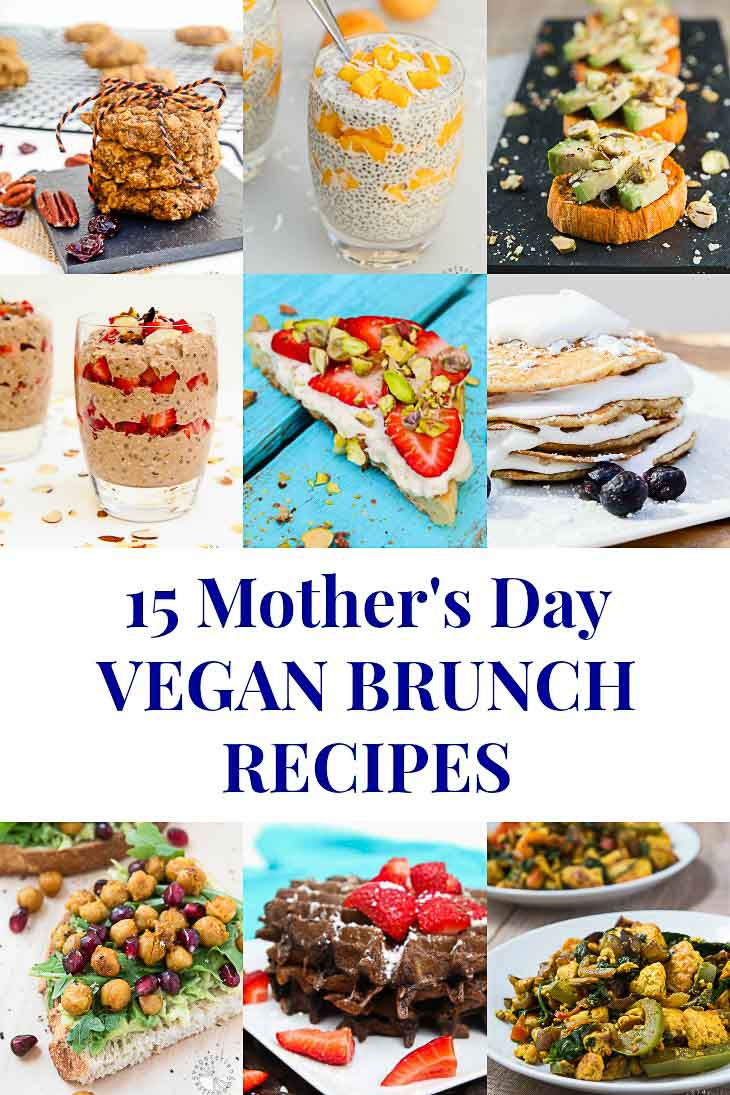 I've never been big on celebrating holidays that involve ME, such as my birthday. I'm not usually one for attention. But there are a few that have come to hold special meanings in my life, such as Mother's Day and Father's Day. After becoming a parent, I have realized that we as parents try our best to give it 100%. No matter how tired, frustrated, busy, or thinly stretched. We strive to give them everything they need, and try our hardest to raise them to be kind, generous, appreciative, and open children. And in doing all of this, we often forget about ourselves or put aside our needs. I'm completely guilty of this, but personally, I don't think I'd have it any other way.
Of course all of this also applies to our own parents. How much they've in turn have done and given us in life. Even as a grown women who has a family of her own, I still need reminders at times of how much I need to appreciate every single thing my parents did and still do for me to this day. I don't know where I'd be in life without their constant support.
Although you shouldn't need a holiday to remind yourself to appreciate someone, we all frequently get caught up in our daily lives.
So do I think there's a need for celebration this Mother's Day? YES, definitely! As a Mom, I totally deserve it, and so do all you Moms out there (and don't worry you Dads will get your day soon). When you have little kids or grandkids who are super excited to celebrate with you and have already blurted out what they've made at school for Mother's Day, you just can't help but be excited with them!
So What Does My Ideal Mother's Day Look Like?
Spending time with my kids and my family. We have awesome babysitters, so my husband and I do a good job of taking that kid-less time to ourselves when we need…an occasional night out with friends or date night. Thanks to the grandparents, we also try to take a small handful of weekend trips every year. So time-alone on Mother's Day is not something I need or care for. Plus, I'm not much of a manicure/pedicure/spa/massage person (again, odd…I know!). Can you tell I'm getting sad about my youngest starting Kindergarten this Fall? My babies are leaving me soon! 🙁
Sleeping in! I don't know about you guys, but my kids are up at 6, and since I work out in the mornings, I typically wake up around 5:30AM. So, it's probably accurate to say that I'm always lacking sleep.
Stay out of the kitchen and have someone else cook me any of the vegan brunch recipes featured in this post. As much as I LOVE to cook, it's that much more amazing to have someone else cook for me for a change, so you won't see me pass up a meal made by my husband, kids, some restaurant, or anyone else for that matter. 🙂
Spend the day out in gorgeous San Diego with my family. Here is a list of my favorite Top 5 things to do in San Diego for the day:

Hike Torrey Pines down to the beach.
Waterfront park in downtown, followed by Cafe Gratitude or Bencotto.
Cottonwood park up in Encinitas, followed by Handel's ice cream (their vegan chocolate and coconut flavors are to-die-for!) or my FAVORITE almond milk Aztec Mocha from the Lofty Coffee Co., painting rocks at the nearby garden, Moonlight beach, and pizza at URBN.
Walk around La Jolla Cove, playground at La Jolla Shores, followed by Piatti.
Walk around Seaport Village, take the ferry across to Coronado Landing for biking and dinner.
Let's just say my husband has it easy this Mother's Day since he always reads my posts 🙂 Tell me in the comments below, what does your ideal Mother's Day look like??
Why Do I Love Vegan Brunch Recipes?
Well, there are a few reasons…
Most people associate Brunch with the weekends, Sundays in particular, probably because most people are able to sleep in a little on the weekends. This makes a late breakfast and early lunch combination quite appealing. The simple idea of brunch makes me already feel relaxed 🙂
I love having a variety of Vegan Brunch Recipes to make at home because quite frankly, depending on where you live, most huge brunch places either have really long lines, don't take reservations, or don't have any vegan options.
In fact, there's a famous breakfast/brunch chain place opening up right across the street from us. I was slightly excited when I looked on their menu and saw a sign at the bottom that indicated "vegan options". But when I scanned through the menu, the ONLY item that was marked vegan was their 'side of fruit'…??? seriously?? I mean, why even have a "vegan options" sign in the first place right? It's for this reason that I love vegan brunch recipes. So that we can enjoy vegan versions of popular delicious breakfast and brunch recipes. There are a few restaurants in San Diego that offer awesome vegan brunch dishes (such as Bar Kindred, Cafe Gratitude, Trilogy Cafe, and Donna Jean), but it's a bit of a drive from where I live to get to them on a Sunday morning.
I also love that you don't have to choose between sweet or savory when it comes to brunch. I mean, you're basically eating two meals right? So have both! A typical brunch combines sweet foods (such as pancakes, french toast, or waffles), with savory foods (such as toasts, scrambles, and potatoes).
So now that I've gotten you excited for all the possibilities brunch has to offer, here are 15 of my favorite vegan brunch recipes!
15 Vegan Brunch Recipes for Mother's Day
If you're looking for something special to make for Mother's Day, here is a great roundup of Mother's Day Vegan Brunch Recipes! This roundup is full of my absolute favorites, from sweet to savory (although a tad bit more on the sweet side). There's a reason I've chosen and love each of the 15 vegan brunch recipes in this post, and I've shared why in each of the recipes below, so check it out!
Cinnamon-Infused Vegan Mascarpone on Focaccia Topped with Strawberries & Roasted Pistachios – This recipe was inspired by one of my most memorable brunches in San Francisco pre-kids. My husband and I went up for the weekend (pre-vegan days) and enjoyed something similar street-side at a cute small eatery open just a few hours each day. All the flavors that went into this paired so well together! This was their special for the day and I knew I had to create a vegan version of it at home. If you're looking for sweet & savory in one, this is your recipe!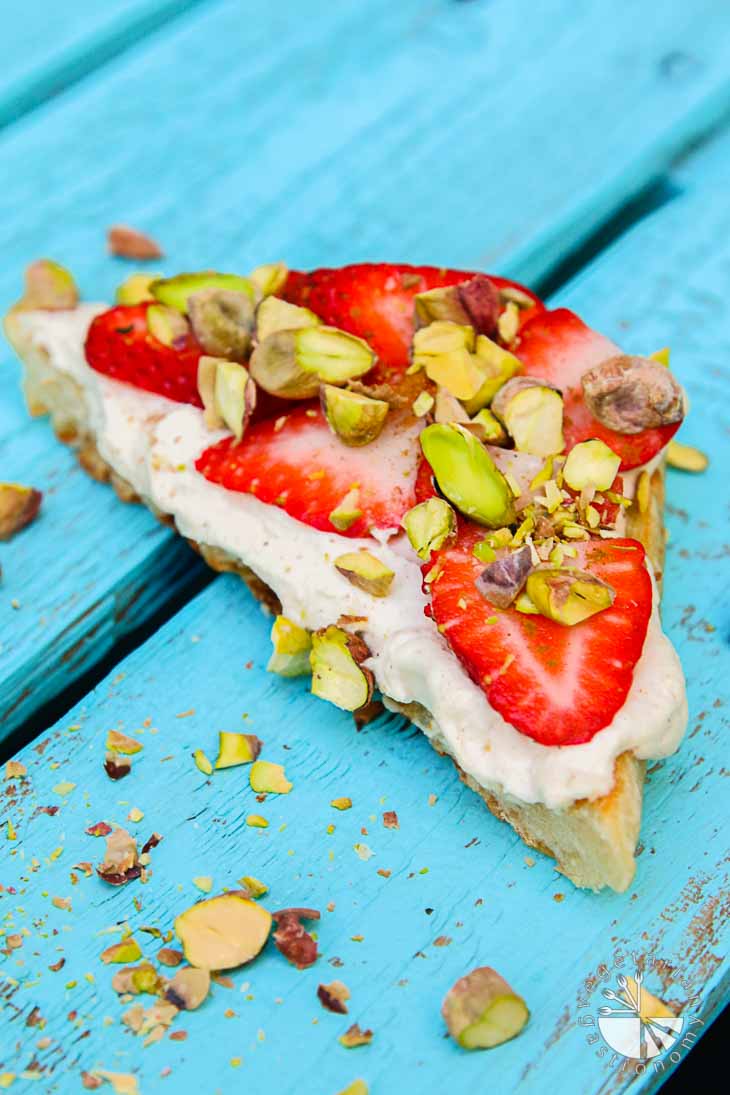 Banana Macadamia Nut, Coconut Whip Pancakes – Inspired by all my trips to Hawaii, this pancake recipe has tropical written all over it!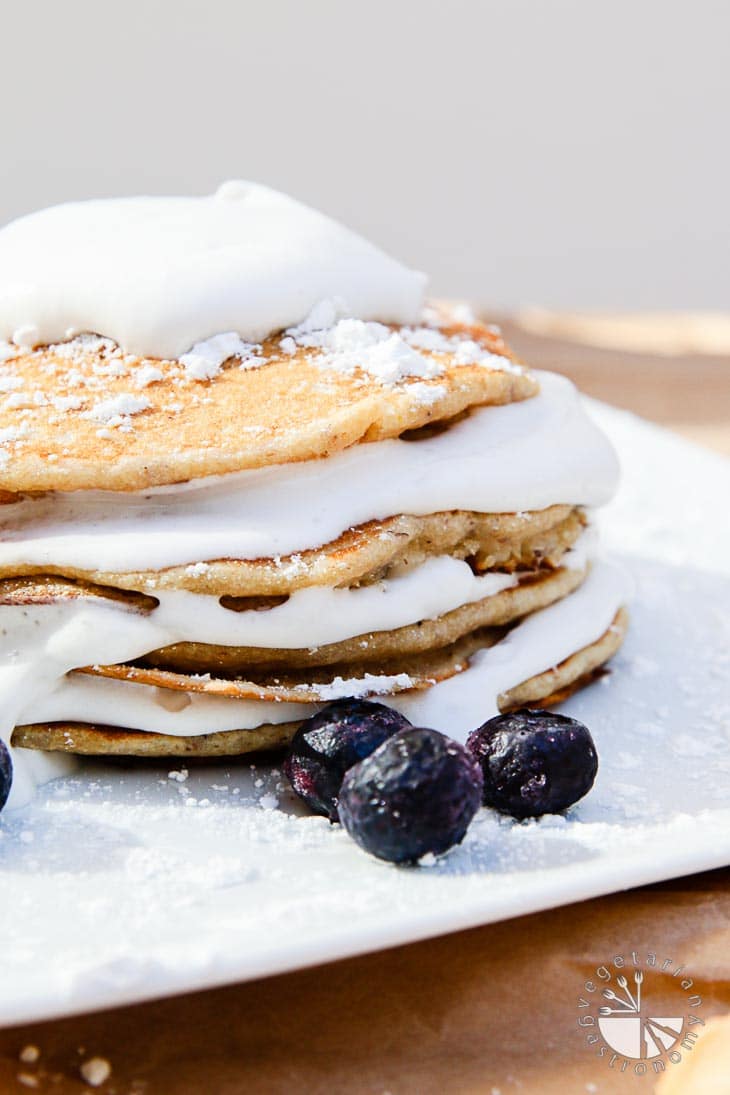 Overnight Chocolate Strawberry Almond Oats (gluten-free) – You may think this is just oatmeal in a cup, but it's so much more! Chocolate + strawberries + creaminess = irresistable. Not only do I consider this dessert, it's also HEALTHY and has become a Mother's dream come true. It's my staple travel breakfast food and the kids love it. I simply mix a big batch of the dry ingredients for an easy breakfast you can make in a hotel rooms!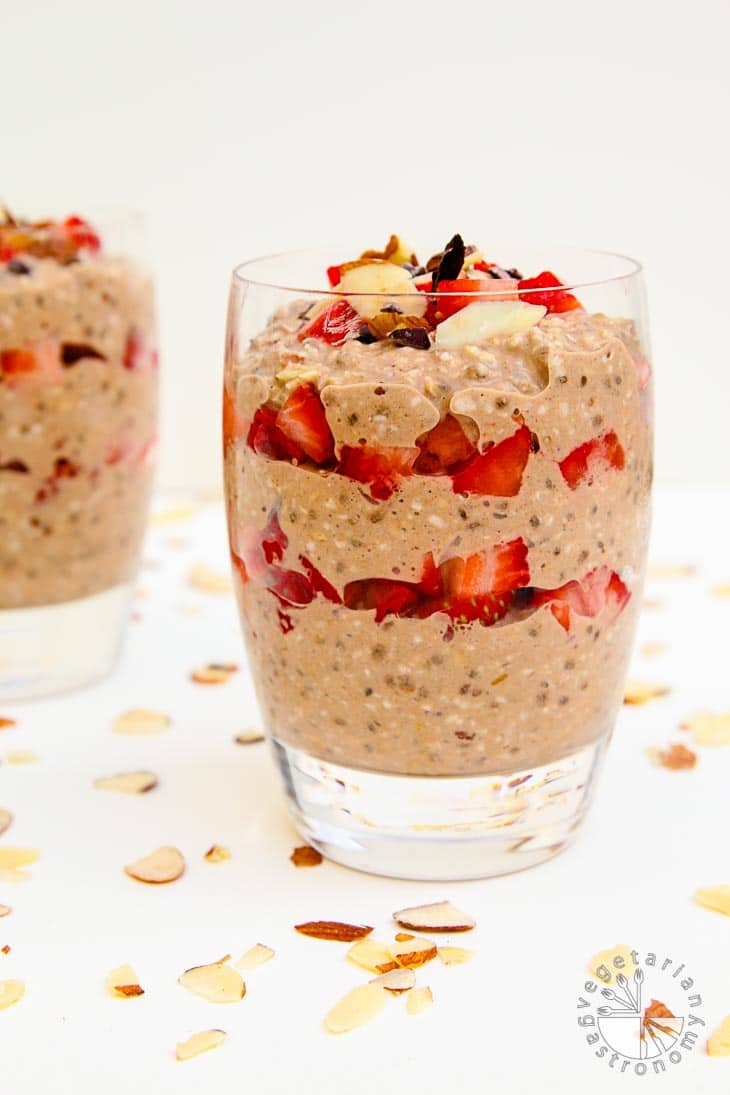 Easy Curried Tofu Scramble (gluten-free) – It's not difficult to get a Tofu Scramble right, but for some reason, most restaurants miss the mark. They're either bland, lacking texture, and tasteless. For all of you who know what I'm talking about, this Tofu Scramble recipe is for you!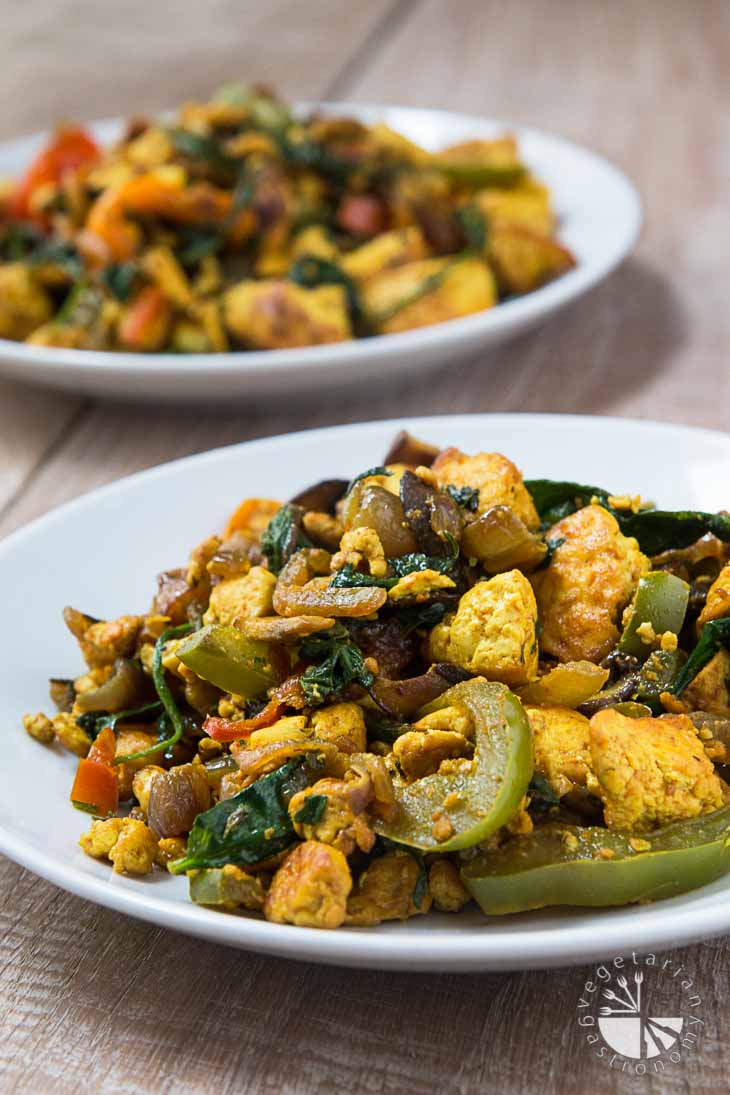 Loaded Potato Breakfast Bowl with Mushroom Gravy (gluten-free) – This is the epitome of a savory filling breakfast potato dish! I was lucky enough to have been able to review and share this recipe from Jackie's Vegan Bowl Attack! cookbook! Probably one of my favorite loaded potato breakfast recipes.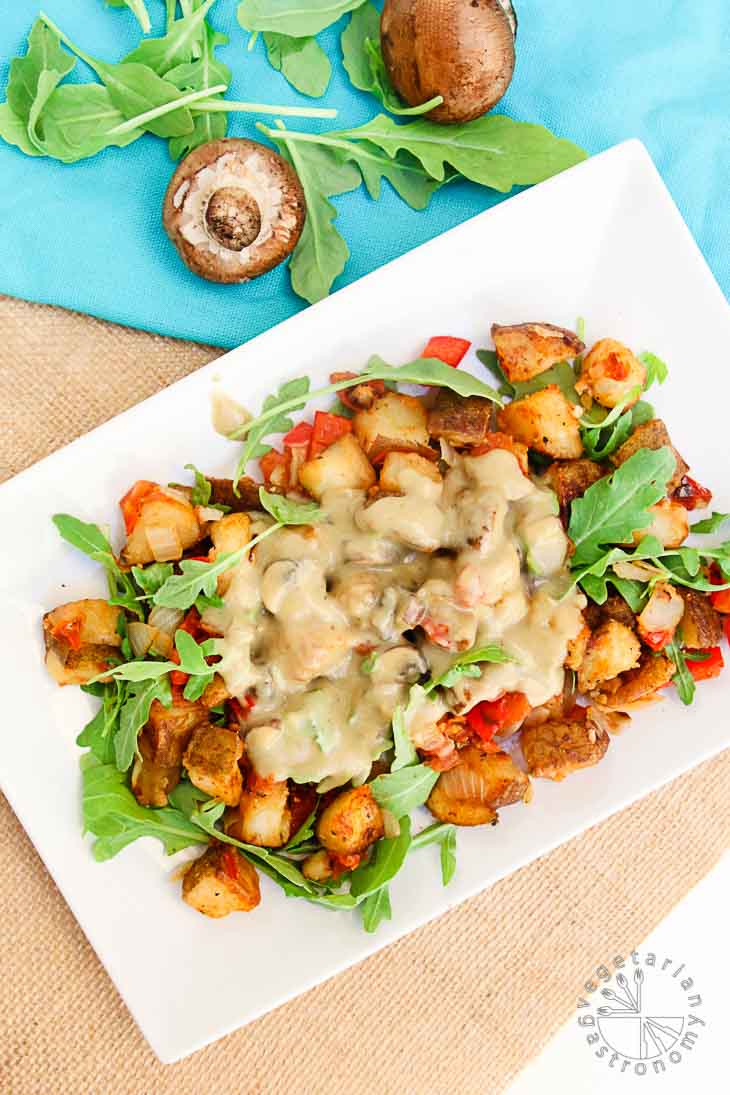 Loaded Avocado Toast Recipe with Roasted Chickpeas & Pomegranates (gluten-free) – Toast is a Mother's best friend. Throw together, quick, yet satisfying. It's really all the things we need and crave in breakfast on busy mornings. This is yet another favorite morning toast combo.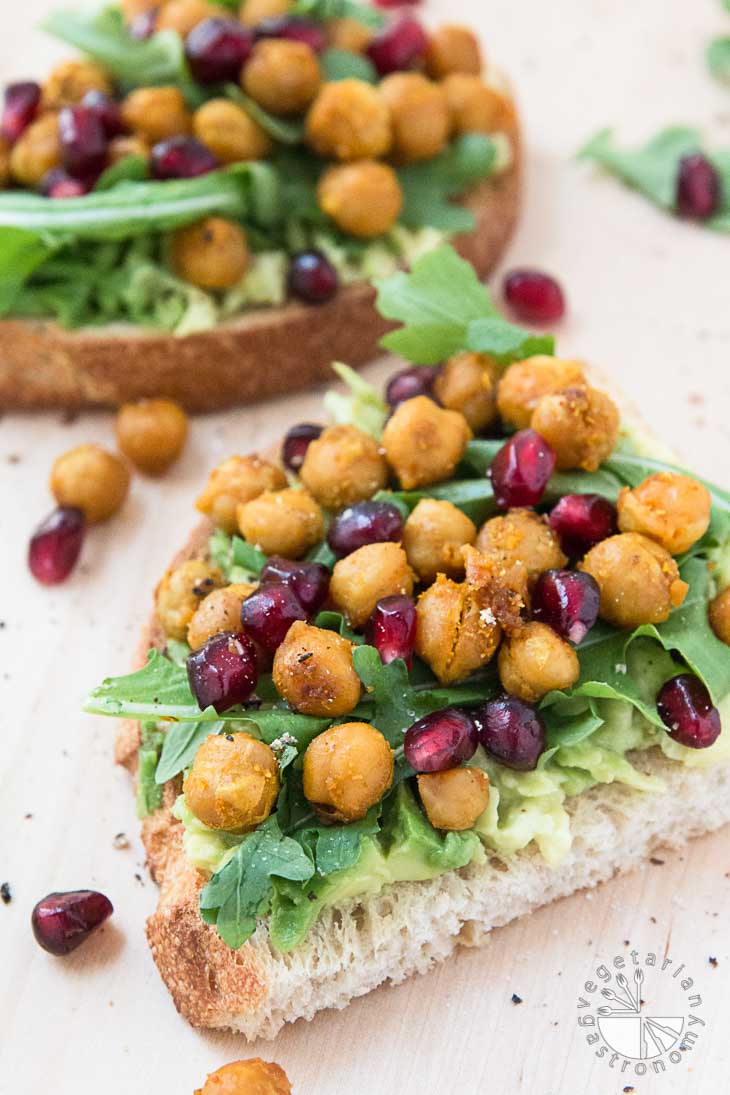 Apple Cinnamon Waffles – I'm a WAFFLE girl, and these are definitely the way to my heart in the morning! Leftovers also freeze well for quick a quick morning fuss-free breakfast, which is key for all of us rushing out the door in the morning!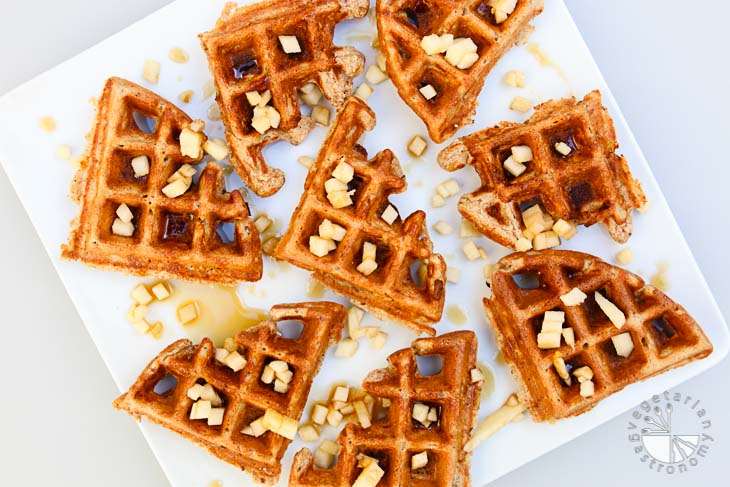 Double Chocolate Chip Strawberry Oat Waffles – Chocolate, chocolate, and MORE chocolate! My kids get to choose their own breakfast every weekend. One time, they requested not only chocolate chips in the waffles, but that the waffles were actually chocolate in color…so out these came! The picture and title speaks for itself.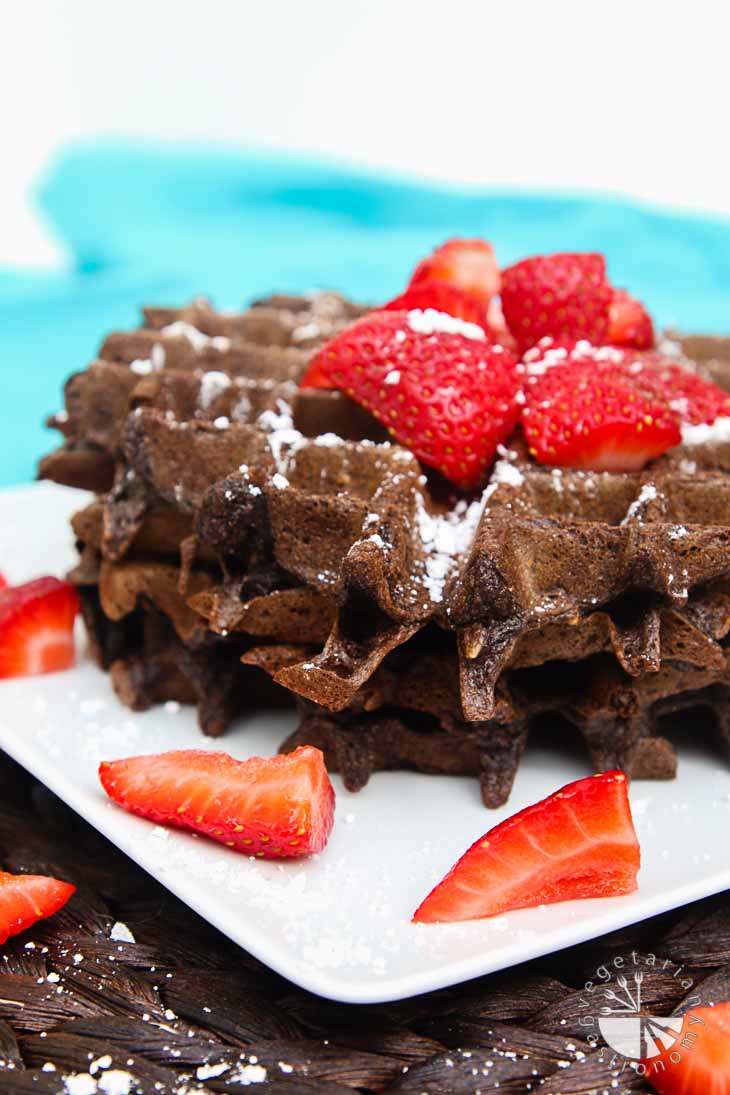 Fresh Mango Coconut Chia Seed Parfait (gluten-free) – This recipe was created for my mom and dad. They both love the combination of coconut and mango.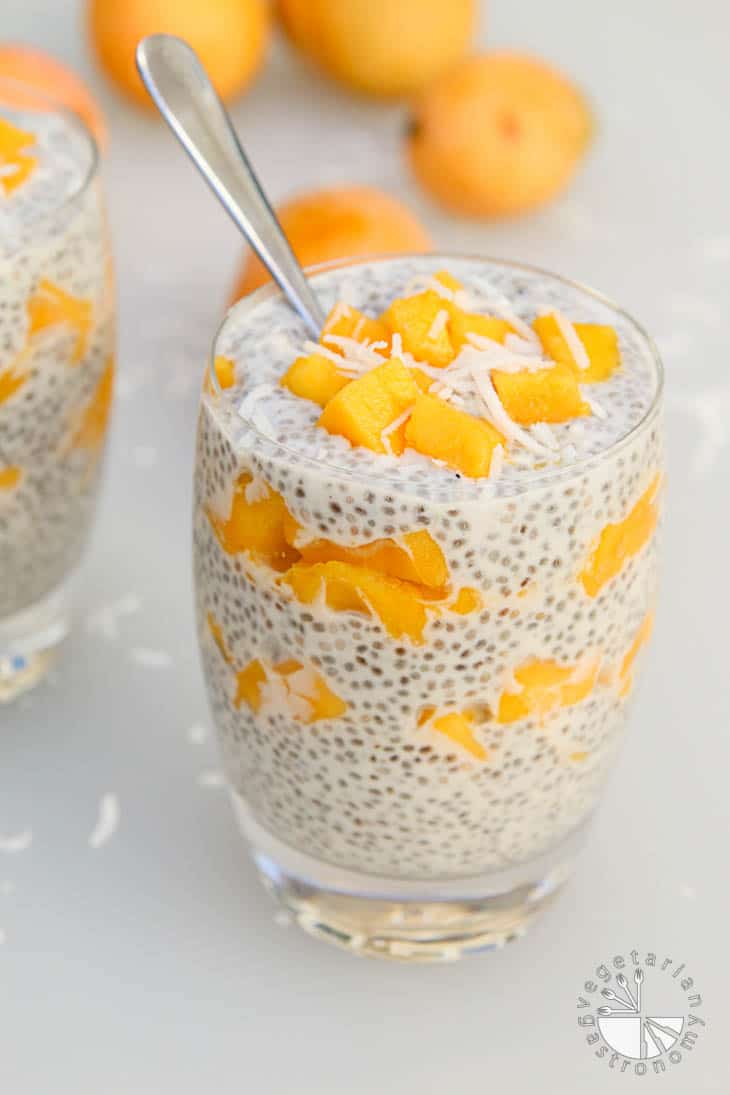 Sweet Potato Avocado Toast with Hemp Seeds & Pistachios (gluten-free) – My breakfast at least 1-2x a week. These are a mom's best friend, or at least that's what I call these bites!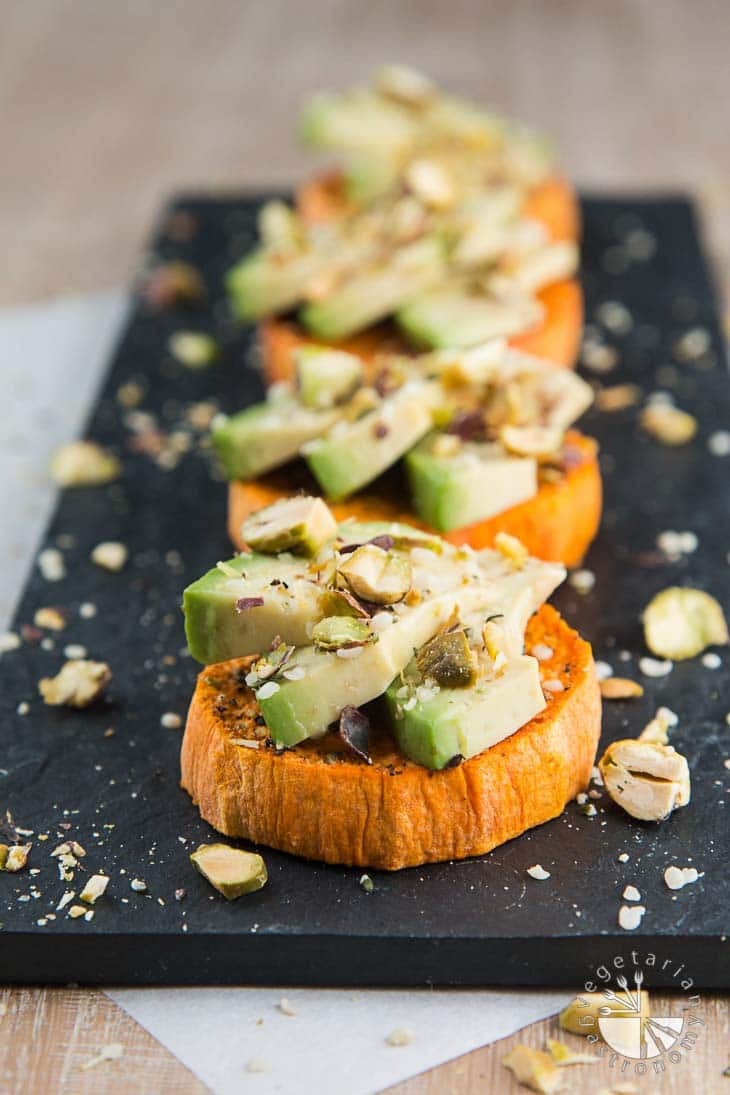 Double Chocolate Chia Cake Donuts (gluten-free) – Call it breakfast or call it dessert, these gluten-free mini donuts will be gone in minutes! I get the 'best mom in the world' award when I serve these on a weekend 🙂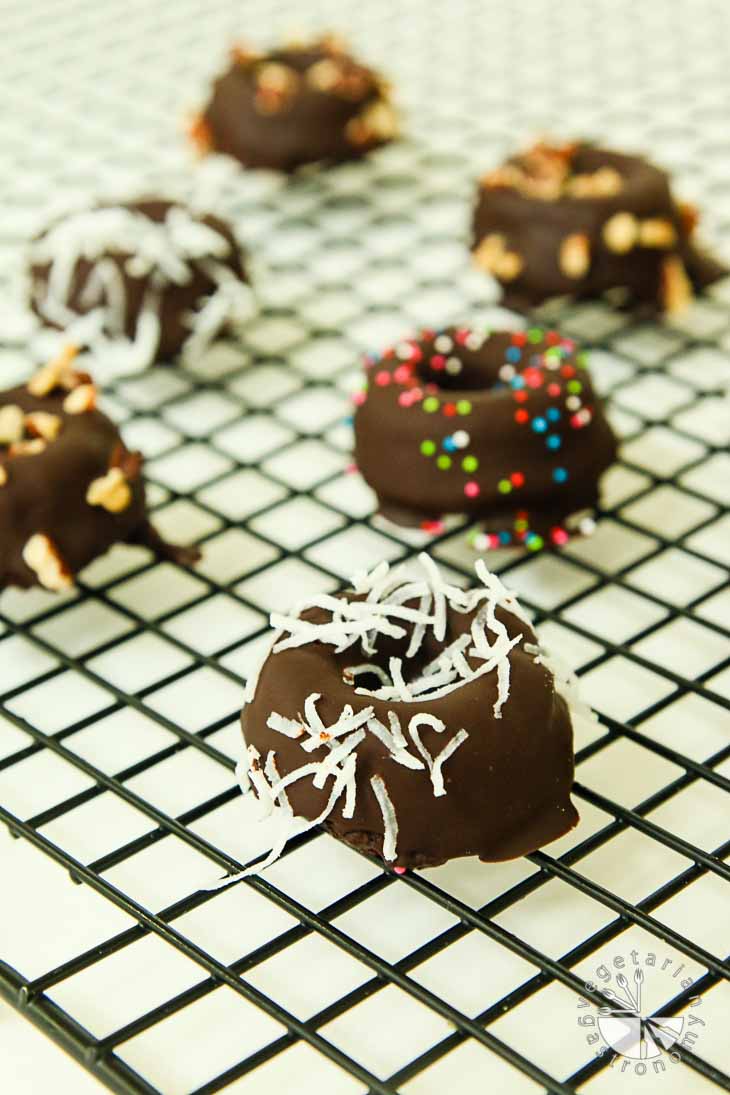 Creamy Corn & Spinach Toast (gluten-free) – Completely savory and so good! This toast recipe was passed onto me by my mom.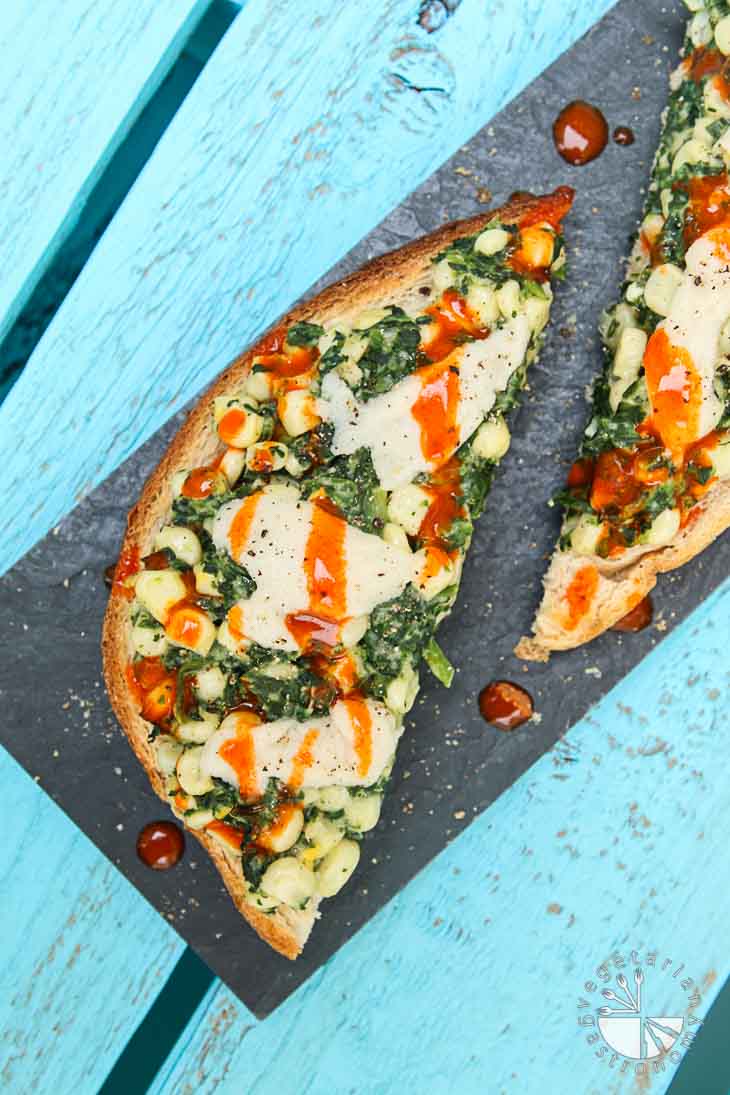 Pumpkin Pecan Breakfast Cookies (gluten-free) – These breakfast cookies remind me of my kids. Even though it took about 5-6 tries to get this recipe perfected, my kids thought they were amazing on the first try ha! I still remember the look on their faces when I told them the next batch will be even better! 🙂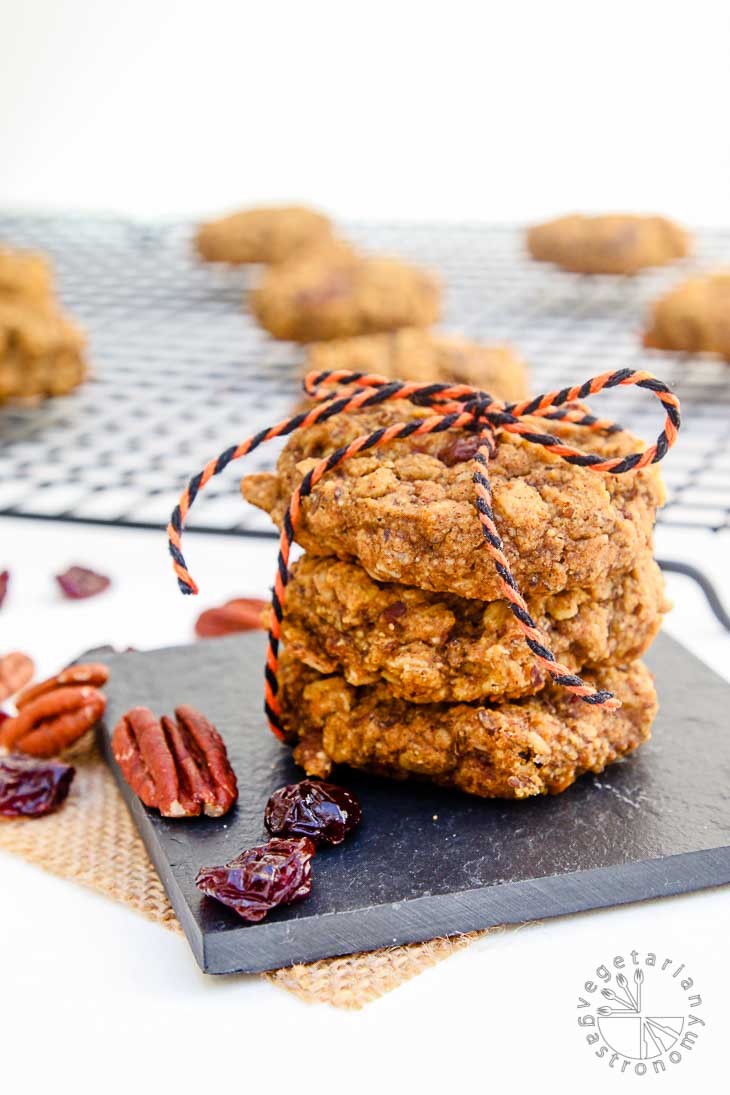 Sweet French Toast – These were made for me by my husband on my very first Mother's Day <3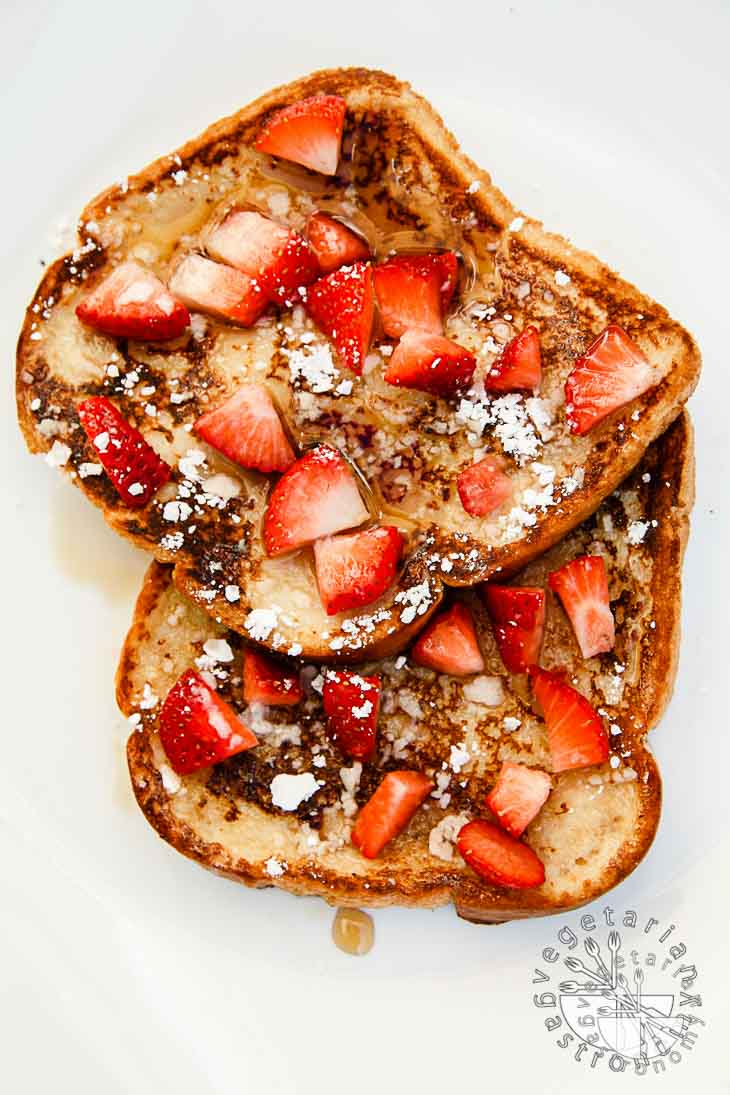 Avocado, Cherry Tomato Toast (gluten-free) – Another easy Mom go-to recipe, this one is perfect for breakfast, brunch, lunch, and dinner ha! I've enjoyed it for ever meal when I'm short on time.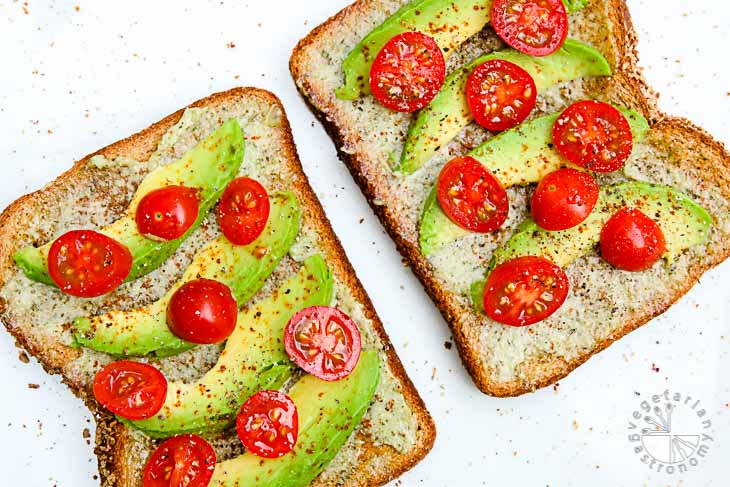 If you decide to go with one of the savory vegan brunch recipes, whip up a quick batch of my No-Bake Chocolate Date Cookies or this fancy (but easy) Dark Chocolate Mousse to serve on the side! Trust me when I saw you'll get extra points for adding in the sweets ha! 🙂 This Strawberry Hemp Milkshake is also a great afternoon surprise or morning non-caffeine drink!
Let me know which Mother's Day recipe you'd like to try first in the comments below! And if you're a Mom, I'd love to hear your ideal Mother's Day!
HAPPY MOTHER'S DAY to all you beautiful Moms out there! And a special Mother's Day to my own Mom, who never ceases to amaze me. Her strength to keep living, laughing, and loving, even after my Dad passed away 3 years ago is unbelievable. She has never once complained, always has a smile on her face, manages to travel the world, and continues to help and be there for everyone around her. She is always there when I need her most, and usually without me even having to ask. To this day, she continues to make me want to be a better person. Also, my great passion of cooking comes from her 🙂 Love you Mommy!